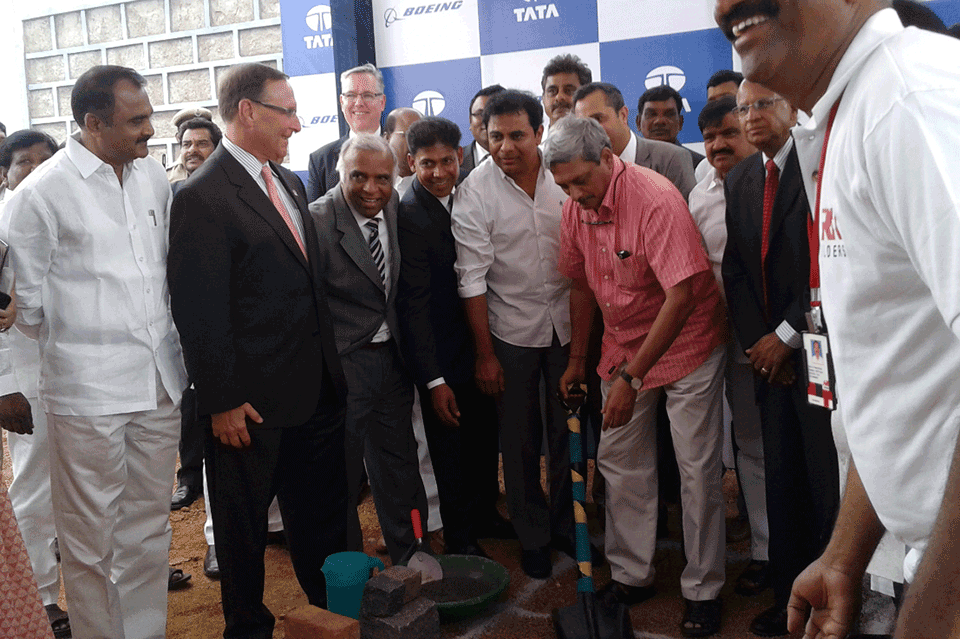 As Aero India 2017 gets underway today, Livefist begins a series of deep-dive interviews that get to the core of the Make in India experience in an effort to highlight the synergies and bottlenecks either catalysing or impeding the self reliance impulse. We kick this series off today, the first day of the 2017 show at Yelahanka, with a detailed interview with Boeing India President Pratyush Kumar. And we start by getting to the heart of Boeing's big-ticket work in country.
1. How has the Tata-Boeing partnership been beneficial and in which areas? What does Boeing feel it is getting from deals like this one?
Our partnership with Tata is an advancement of our "Make in India" effort. TAL, Tata Advanced Materials Limited (TAML) and Tata Advanced Systems Limited (TASL) are delivering advanced, complex components and subassemblies for our commercial and defense aircraft. Tata Boeing Aerospace Limited (TBAL), our joint venture with TASL, will start producing fuselage for world's most advanced attack helicopter, AH-64 Apache in 2018. We are focused on these partnerships to fully harness productivity opportunity in India to deliver more-for- less (more capability & fuel efficiency for less cost) to our customers worldwide. In that sense, "Make in India" has become a win-win mantra for us – while it creates jobs and industrial capacity in India it also helps us stay globally competitive to keep growing and create jobs at our home base in the United States.
2. How ready are Indian firms — big, SMEs and small — to make use of foreign partnerships, absorb foreign technology and leverage offsets?
Indian firms are coming up the learning curve for aerospace manufacturing r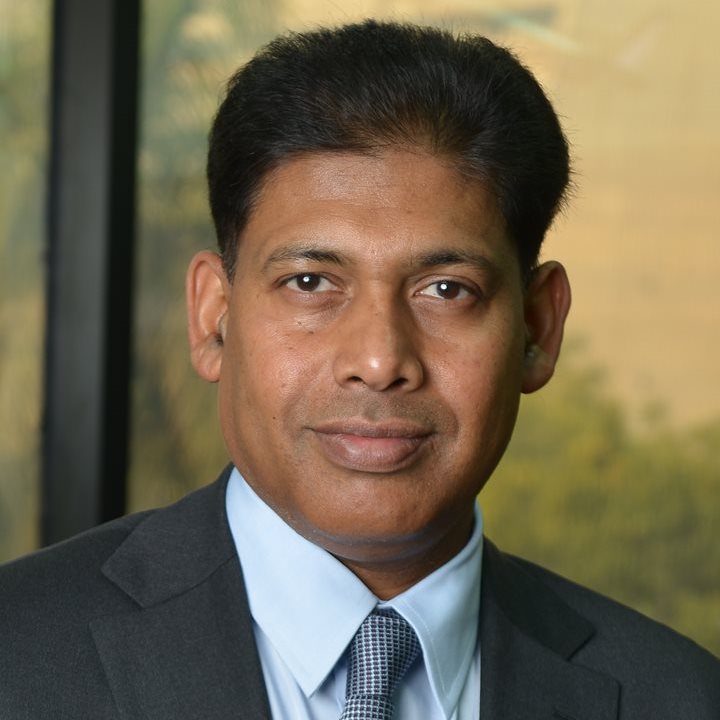 apidly; they are adapting stringent quality and precision standards for aerospace manufacturing and meeting regulatory requirements. They are also beginning to deliver at globally competitive cost points.
Our experience with SMEs has been particularly encouraging. They are agile, eager to learn and adapt quickly. Indeed, our success rate with SMEs is higher than the big firms. For instance, Rossell Techsys, one of our SME suppliers based in Bangalore that is delivering parts for our defense platforms, won a supplier of the year award from Boeing which is given to only about a dozen companies across the world from over twenty thousand.
The critical piece for absorbing technology and manufacturing to global standards is skill development for the entire ecosystem – from frontline factory workers to engineers involved in aerospace manufacturing. This is one place India will have to invest heavily if it aspires to become a global player in the aerospace supply chain.
One area of disappointment has been ineffectiveness of offsets. While we welcome MoD's progressive efforts on offset policy, urge them to continue doing more especially on making offset more executable. Offset policy must evolve to fully leverage India's vast potential such as shorten time to approve new India Offset Partners (IOP); give a offset multiplier for foreign direct investment (FDI) in JVs in India just like Civil Aviation does; increase period of performance to a minimum of 10 years to enable complex, high-technology projects, (where Civil Aviation allows over 12 years after the delivery of last unit); uncap OEMs' Tier-1 supplier participation so that they can create global centres of excellence in areas such as avionics, jet engines, armaments, etc.; allow group and subsidiary companies of the OEMs to participate in offset activities; and create a practical definition of the India value addition to increase sourcing of higher technology/complexity work for which raw materials are not currently available in India.
3. Could you give us a specific example from Boeing's partnerships with Indian firms that has helped solve a problem — or offer a solution — faster than in normal course?
Boeing works with suppliers to support on procurement of raw materials that are often not available in India. This has allowed Indian suppliers to leverage Boeing's global volume and become competitive.
4. Your projection for the role India's private sector will play in defence manufacture — both in terms of partnerships, as well as alone.
Over the past 70 years, India has relied largely on import and technology transfer from the Russian Federation (erstwhile USSR), France, and the UK for most critical tactical airpower needs. The model for Transfer-of- Technology (ToT) has essentially been transfer of build-to-print drawings to Defense Public Sector Undertakings (DPSU). Such overreliance on ToT with DPSUs has generally led to vertical integration of manufacturing of full aircraft platforms without significant development of India's domestic vendor/supplier base of components. This has led to bottlenecks in production capacity leading to significant gap between demand and supply. It has also forced huge over reliance on knocked-down kits imported from the source countries.
By some accounts aerospace DPSUs import over 60% of their output. This has also led to under-development of design and development capability in India, so that every new need forces a new and self-reinforcing cycle of fresh ToT and continued reliance on imports.
Modern aerospace and defense platforms require billions of dollars in development. They need a complex production system – global in scope with multilayered deep capability. Several countries, notably United States, UK and France, have developed a tiered production model where A&D majors such as Boeing provide overall systems integration supported by a cadre of Tier 1 suppliers for components such as engines (GE, Pratt & Whitney, Rolls Royce, and Safran), avionics (Honeywell, Rockwell, UTAS, Thales), aerostructure (Triumph, GKN, Leonardo), and radar (Raytheon, Telephonics, Thales). Each of these Tier 1 suppliers are highly specialized A&D giants themselves who in turn deploy a large network of Tier 2 suppliers spread across the globe. Tier 2 suppliers in turn rely on a bevy of other sub-tier suppliers, many of whom are Small and Medium Enterprises (SME).
System integrators do the overall design and development of the platform. They do the final assembly of the aircraft, testing and certification constituting about 30% of the value. The remaining 70% value of the platform is contributed by the tiered vendor base.
India must take a fresh look at developing its own version of this kind of tiered structure that will allow private enterprise to participate and enable the public sector to build new capabilities. Of course managing such a tiered and deep vendor base requires new capabilities of supplier management, supplier quality, and program management. The systems integrator is ultimately responsible for the platform and thus the quality of each and every one of its direct (Tier 1) and indirect (Sub-Tier) suppliers. This is not an easy skill set to acquire; it needs a systematic, thoughtful, and long term plan, leveraging new programs and opportunities and breaking the historical cycle of ToT through DPSUs.
Suggest to explore a model where the public sector and private industrial base co-exist, each contributing to India's capabilities and continuously upgrading and modernizing their processes and operations.
5. Your views on the Indian government's proposed 'Strategic Partnership' model that's all set to be rolled out soon.
Any model of strategic partnership must encourage foreign partners to maximize technology transfer, ensure fair competition, and minimize future challenges to selection. Therefore, MoD must be willing to yield control on intellectual property to foreign suppliers while keeping it available for Indian use at all times, select a panel of 3 to 4 qualified strategic Indian partners for each opportunity vs arranging marriages between foreign and domestic companies, and give equal opportunities to DPSUs to participate along with private companies.
NOTE: Quotes from this interview were used in a recent report by Shiv Aroor for Aviation Week.