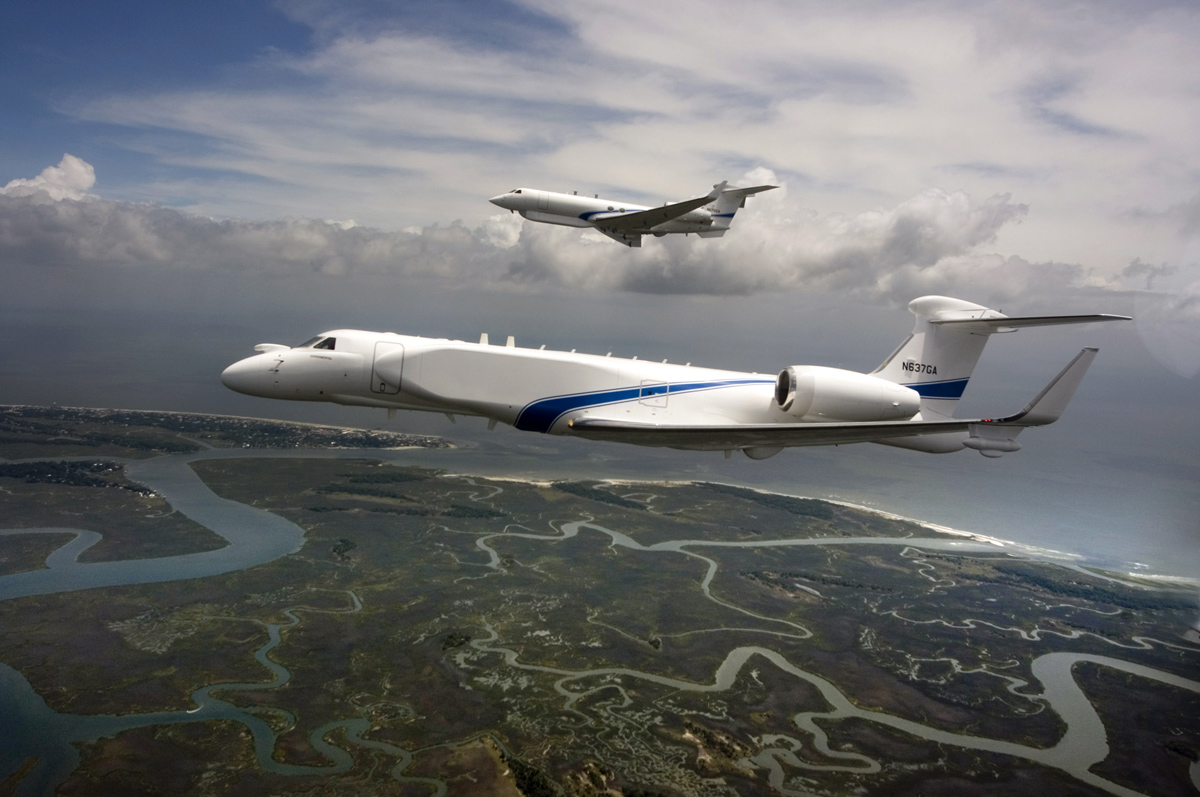 The Indian Air Force has fine-tuned and revived a shot-in-the-dark requirement it floated back in 2012 for electronic snooping aircraft, specifically for signal intelligence (SIGINT) and communications jamming (COMJAM) duties. The fresh requirement is for a small fleet of specially kitted out twin-engine jets with a premium on Indian-built electronic warfare equipment customised for a unique list of missions centred around a two-front threat from China and Pakistan.
While the Indian Air Force will operate the aircraft, their missions are to be administered by the National Technical Research Organisation (NTRO), India's principal technical intelligence agency. The Aviation Research Centre (ARC), a unit under India's external intelligence agency RAW has operated a mix of SIGINT aircraft for years, including Gulfstream III and Bombardier Global 5000 jets, but has been looking for airborne kit with more specialised capabilities across the spectrum.
The revived requirement has also reduced the number of required aircraft from nine to seven and is targeted primarily at Indian firms or consortiums, though a final RFP could well be a global one. Livefist has learnt that unlike the 2012 bid that never really took off, the government now intends to push forward the contest with a possible RFP in the second quarter of 2018 and a stipulated delivery start 24 months from contract signature.
The request for information published by the Indian Air Force details the requirement as follows: Five aircraft should be suitably integrated by the OEM and certified for the SIGINT and COMJAM roles. Two aircraft should be certified to perform the SIGINT role. The basic platform for all the seven aircraft is to be the same platform and is to comply with FAA/JAAR or equivalent standards. The role equipment and role performance is to comply with related Mil STD/equivalent stipulations. The installation, integration and certification in respect of all role equipment are the responsibility of vendor.
It would be interesting to see what aircraft platforms the IAF could be looking forward to. Twin engine jets it currently operates include the Embraer EMB-145 and Boeing 737, though it is near certain that the IAF will choose (if and when it does) business jet platforms like the former. The real test though will be in the selection of sensors and EW kit. A U.S. business jet platform with American electronic kit isn't beyond the realm of possibility, but in the absence of bilateral agreements like the Communications Interoperability & Security Memorandum of Agreement (CISMOA), it isn't clear of export protected equipment will be released to India (several pieces of communications equipment couldn't be supplied with U.S. built P-8s and C-130s are a result). While published interest from the IAF appears to place a premium on Indian origin equipment, it remains to be seen if the toss-up moves beyond Israel and Brasil.