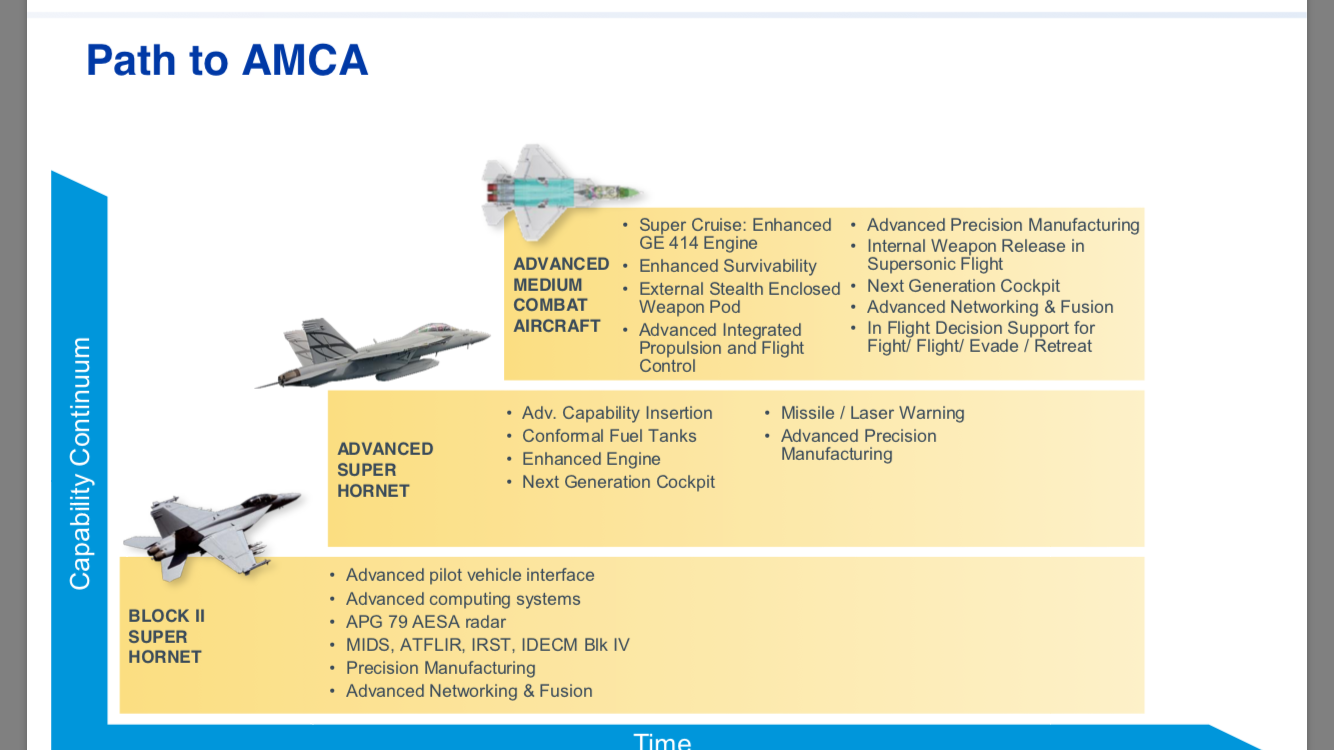 As Boeing Defense revives its campaign for the F/A-18 Super Hornet in India, a slide in its presentation today on the pitch stands out significant and adds telling detail to an aspect of the effort that has remained relatively unknown — how India's proposed Make In India Fighter programme ties in with the country's concept fifth generation development AMCA platform. We now know that Boeing has a very specific plan, with three major thrusts:
First, as the slide most visibly suggests, Boeing proposes that the manufacturing facility and supply eco-system that it builds up for the F/A-18 in India in the event it is chosen, could be used to produce the AMCA. The existing facility could be leveraged, precluding the need for a greenfield setup elsewhere.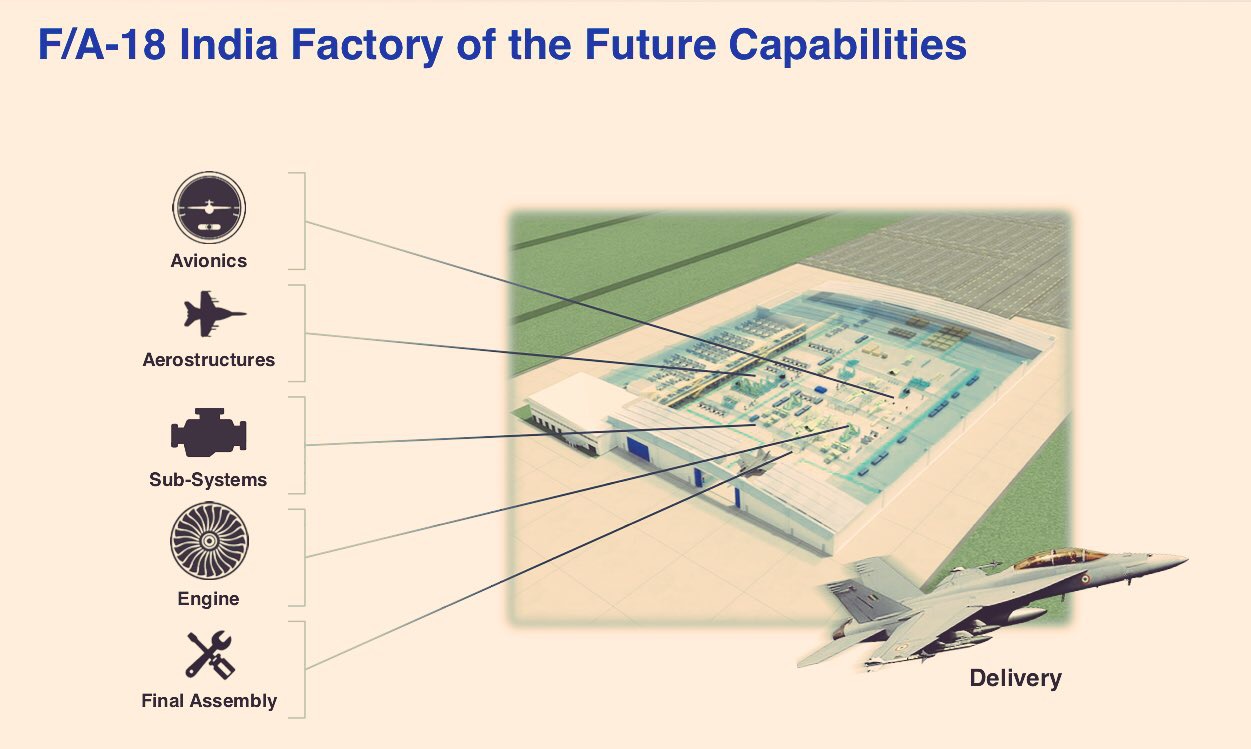 Second, also mentioned specifically in the slide is the GE 414 enhanced engine pitch. Significant. Boeing here is proposing engine commonality from the get-go to support the prospective selection of the Super Hornet platform. Both Boeing and GE are in 'multiple stakeholder discussions' with the DRDO, Indian Air Force (and, presumably the MoD) on this aspect, said Boeing India President Pratyush Kumar during a presentation by Dan Gillian, Boeing's VP on the F/A-18 programme headquartered at St Louis (Livefist is in the United States at the invitation of Boeing Defense). The enhanced GE 414 would be a feature on the Advanced Super Hornet proposed as part of the Make In India pitch. How this ties in with India's own engine development efforts and opportunities remains unclear. The indigenisation thrust need to ensure the Kaveri effort hasn't gone to waste — the AMCA could potentially be India's last indigenous manned fighter project for the next three-four decades.
Finally, there is the suggestion that Boeing could be available to help along the AMCA programme directly as a partner or consultant in such a way that it makes the Block 2 Super Hornet -> Advanced Super Hornet -> AMCA flow more seamlessly from a development-to-manufacturing perspective.
This is an aggressive pitch that amplifies the sort of deep dive that competitors for the MIIF deal could be willing to put on the table. It also has several implications on the dynamics of partnerships and indigenous development from the ground up for a programme that will be infinitely more complex than not just a flyaway deal — but also the aborted M-MRCA.
(Livefist is part of the 2016 Boeing Media Tour and is visiting Boeing & US Govt facilities at the invitation of Boeing Defense. Post your questions on India-specific programmes. Livefist will attempt to get answers.)