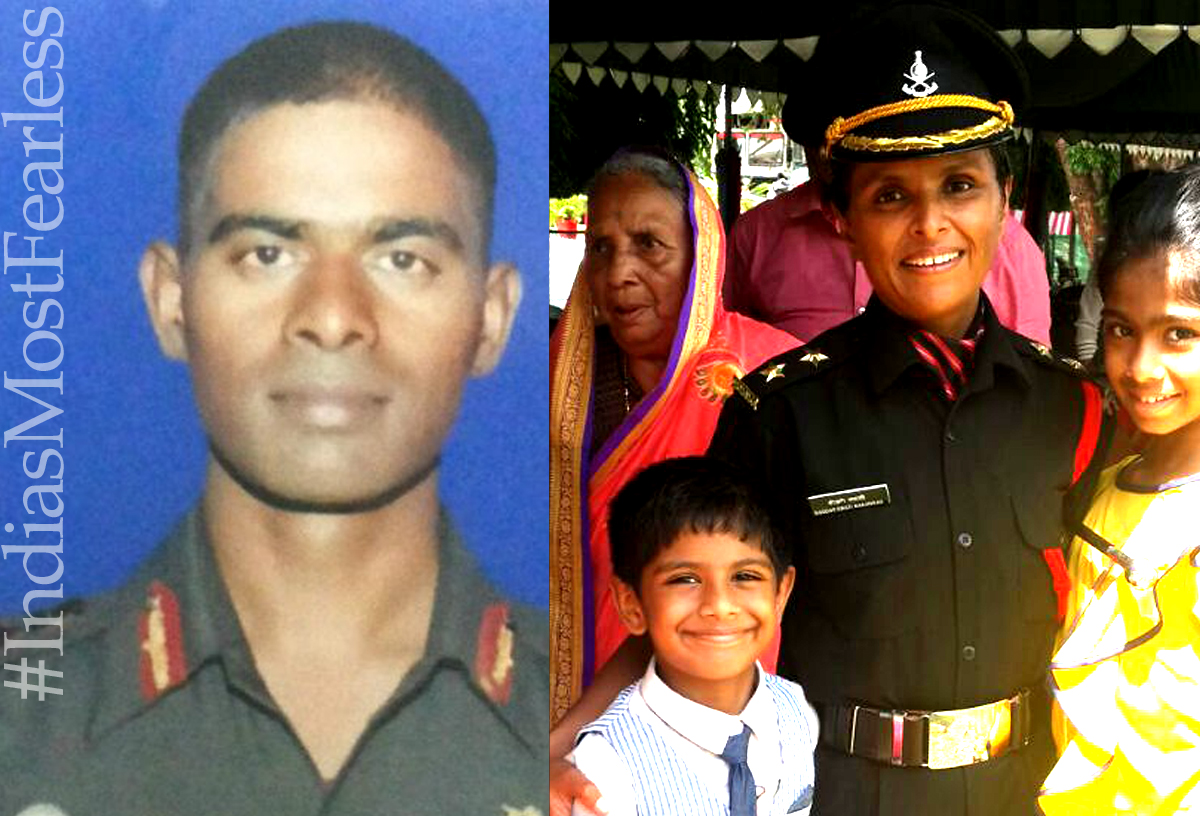 That's Swati Mahadik on the right in her new uniform today, the day she is commissioned into service as an officer of the Indian Army. With her are her children Swaraj and Kartikee.
She's now Lieutenant Swati Mahadik.
It was nearly two years ago that Swati lost her husband, Indian Army special forces officer Colonel Santosh Mahadik of the 41 Rashtriya Rifles in an anti-terror operation in north Kashmir. A mission in which he was posthumously decorated with the Shaurya Chakra for a breathtaking act of courage that saw him sacrifice his life to save the men under his charge. Nearly a year after his death, Swati stunned many by announcing that she wished to join the Army. Sending her children away to boarding school, she joined the Officers Training Academy in Chennai in 2016.
Here's little Kartikee bidding her father farewell in November 2015. Her mother passes out as a commissioned officer today.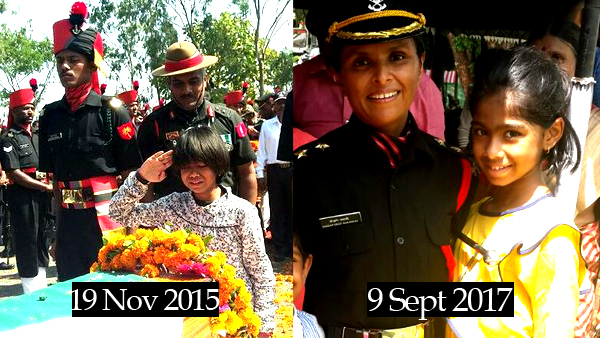 The first full account of the terror encounter — and Col. Mahadik's supreme bravery — happen to be documented in India's Most Fearless, an upcoming book from Penguin by Livefist editor-in-chief Shiv Aroor and Hindustan Times military affairs correspondent Rahul Singh. In the book, Maj. Pravin Kumar, who was part of the operation and adjutant at Col. Mahadik's unit, speaks of the mission at length and in detail unknown before. An operative part from the book:
'While Col. Mahadik was being airlifted to Srinagar, I received a call from his wife. She had already heard,' remembers Maj. Pravin, then Adjutant at 41 Rashtriya Rifles headquarters. 'Her question still haunts me. All she asked was 'Zinda rahenge ya nahi rahenge? Bas itna bata do' (Will he live or not? Just tell me that).' Maj. Pravin did not know what to say. He knew that she knew the truth. But he still hoped that the doctors at 92 Base Hospital, often magicians in their abilities, could bring Col. Mahadik back.
'She called again a short while later. This time, she asked me a question that haunts me even more,' remembers Maj. Pravin. 'She asked how many rounds had hit her husband. I mustered my strength to inform her that he had taken 7 bullets and that he was unlikely to survive. She said nothing further and hung up the phone.'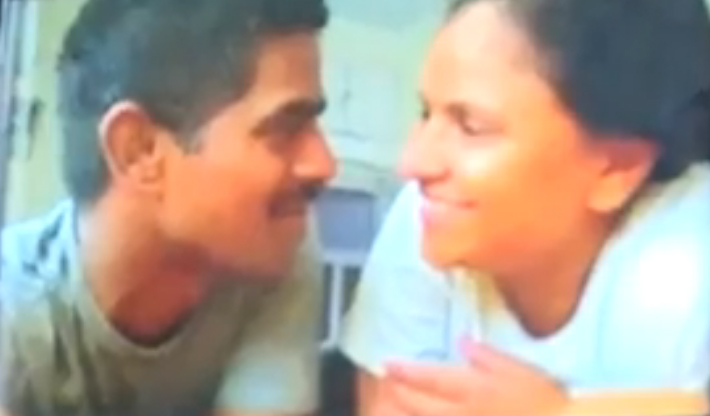 Here's another picture of Lieutenant Swati Mahadik today with her family. Livefist wishes her the very best as she enters service.