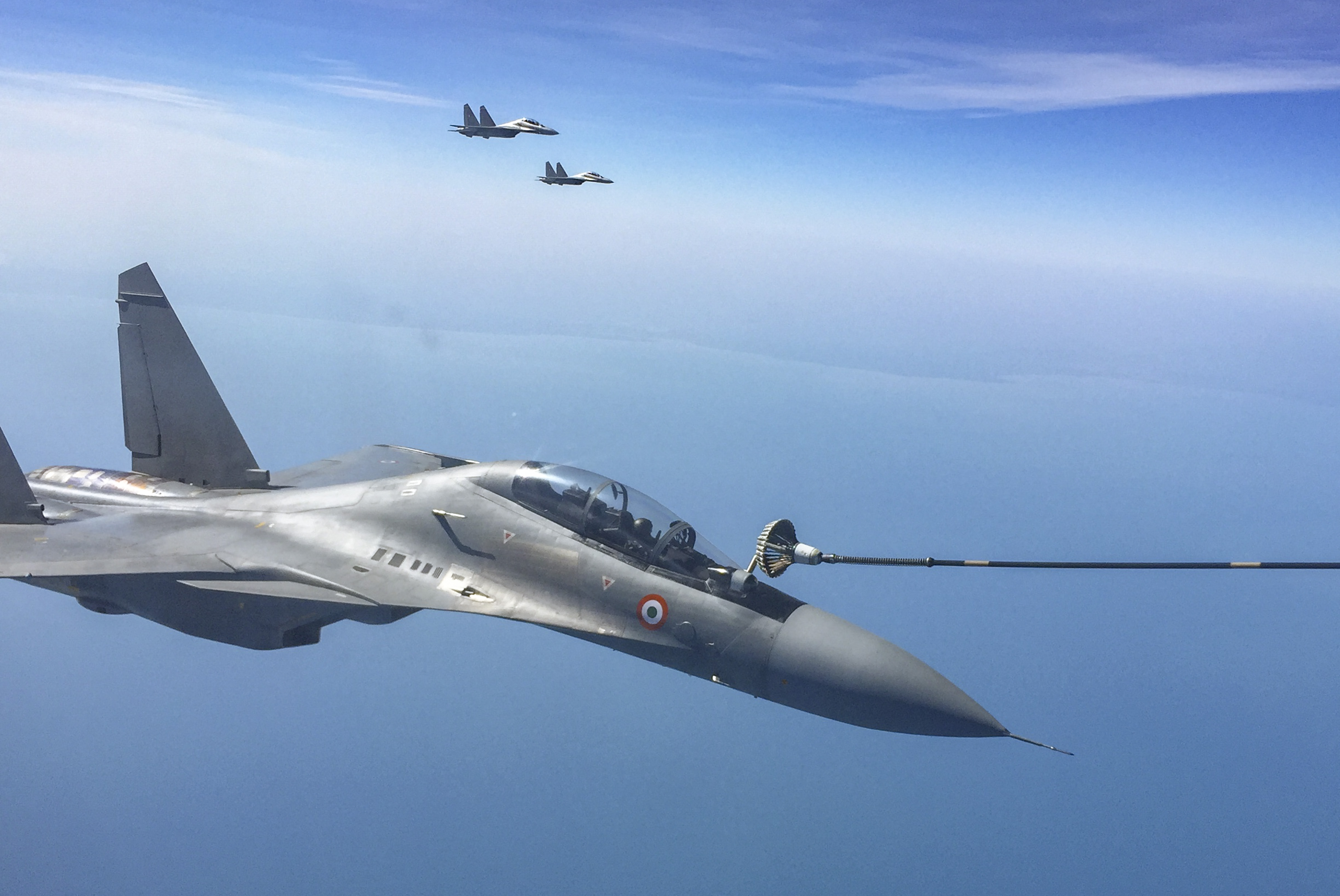 A force induction tomorrow on India's peninsular tip will be one of the most significant in years. A squadron of the Indian Air Force's most capable in-service jet, the Su-30 MKI will be commissioned into a unit in Thanjavur, Tamil Nadu — a unit dusted off the shelf after it was closed down in 2011.
The 222 Squadron 'Tigersharks', which began life in the late sixties in Ambala with a complement of Su-7 fighters was 'numberplated' in 2011 after a stint with MiG-27 jets. It has been revived now to house Su-30 MKI planes marked out for the maritime role, which centres around a deterrent ethic, but includes anti-ship operations if the need arises.
India's new Chief of Defence Staff General Bipin Rawat and IAF chief Air Chief Marshal RKS Bhadauria will oversee the induction on Monday in Thanjavur. The IAF's Southern Commander and Indian Navy's Eastern Commander will also be in attendance, all part of an emphasis on tri-service unity.
While the IAF is rightly reluctant to point deployments at any one country or threat, the positioning of Su-30s for the first time in India's south on a permanent basis (there have been temporary detachments before) is clearly at least in part a response to Chinese activity in the Indian Ocean, and specifically the Indian military's area of responsibility.
There have been occasional incidents of suspicious or unauthorised Chinese maritime activity in Indian waters over the last five years. Most recently, last year, Chinese research vessel Shi Yan 1 was asked to leave after being spotted by the Indian Navy. Chinese submarines are also reported to have been detected in the southern Indian Ocean on more than one occasion in the last few years.
Sources tell Livefist that at least some of the Tigersharks squadron Su-30s will be modified versions capable of deploying a BrahMos-A supersonic anti-ship cruise missile. The BrahMos-A is expected to be cleared for operational service this year. The Indian Navy handles airborne anti-submarine operations with its fleet of P-8I jets stationed also in Tamil Nadu, about 300 km north of Thanjavur in Arakkonam.
The 222 Tigersharks will be the second fighter squadron in the state of Tamil Nadu. The other is the 45 Flying Daggers squadron housing the IAF's first LCA Tejas Mk.1 jets situated 250 km east of Thanjavur in Sulur.
The IAF currently has over 250 Su-30s, and will operate a total of 272. It is also looking to procure about a dozen more from HAL which license-builds them near Nashik, Maharashtra. The IAF operates Su-30s from multiple bases, including Pune, Bareilly and Chabua. Detachments of the type are frequently sent to other bases. For instance, Su-30s have operates from the Srinagar and Adampur air bases before and since hostilities erupted between India and Pakistan a year ago.