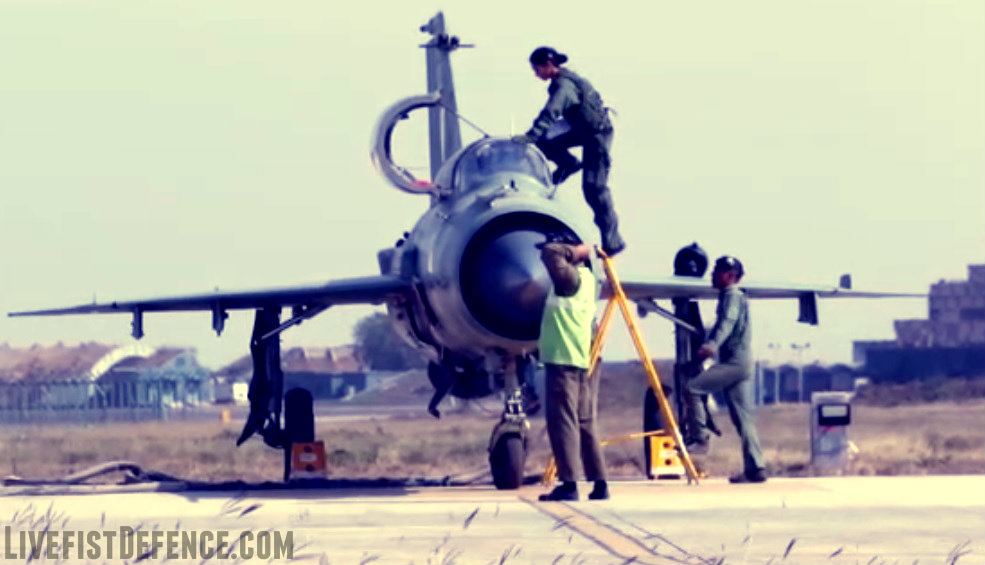 "The MiG-21 is a beautiful aircraft, and currently our oldest aircraft. This is aviation legacy. I feel so honoured to be able to fly it."
Flying Officer Avani Chaturvedi, India's first woman fighter pilot, has had another busy day today, and not the kind of busy she's used to. Over at Delhi's Palam Air Force base today, she was the centrepiece of a big volley of media attention — the first time journalists were allowed access to her since she throttled up alone in a MiG-21 fighter plane just over two weeks ago.
The Indian Air Force operates over 100 MiG-21 fighters, but is in the process of progressively phasing them out in the next decade. The 'Bison' upgrade, carried out in Russia starting 1996, gave the IAF's MiG-21s upgraded avionics and weapons. The ageing fleet of Soviet-era fighters have had a reputation for being unsafe and responsible for many accidents, though the IAF has persistently vouched for the aircraft.
Over a year after we first spoke to her, Livefist had  a chance to catch a few minutes with Flying Officer Avani for a quick chat. We started by asking her about the MiG-21 she flew at Jamnagar, Gujarat on January 19.
"My entire sortie in the MiG-21 was incredible, exhilarating. The MiG-21, as you may know, has the highest landing speed of all fighters," Flying Officer Avani says. "Landing aircraft at such a high speed when reaction time virtually zero gives one a feeling of accomplishment when u come back from the sortie. Both instructors were MiG-21 pilots. So I learnt to fly from legends."
The 24-year-old is currently focusing all energies on clocking up the hours on MiG-21 Bisons with her frontline fighter squadron at in Rajasthan, where she will spend the next 18 months flying air defence sorties as a step tpwards becoming a fully operational pilot.
"Whichever mission I'm given, I plan to ace it," she says. "The MiG-21 is my life and focus right now. As and when I get an opportunity, I would love to fly any aircraft in the Indian Air Force. As you can imagine, aircraft are my obsession."
As the Indian military works to create more space for women in the ranks, including in so-far out of bounds combat roles, the Indian Air Force is looking to emphasise a quarter century of open doors to women, including as helicopter and transport pilots and all manner of other duties. With women now flying fighter aircraft, the IAF has reason to believe it has bitten the bullet more demonstrably on gender parity in the armed services.
Asked about how male fighter pilots had received her entry into what has so far been a boy's club, Flying Officer Avani says, "When we join the academy with male counterparts, the Air Force is as new to them as it is to me. Our journey has been as one. My male coursemates have been very supportive to me, and I've been supportive to them."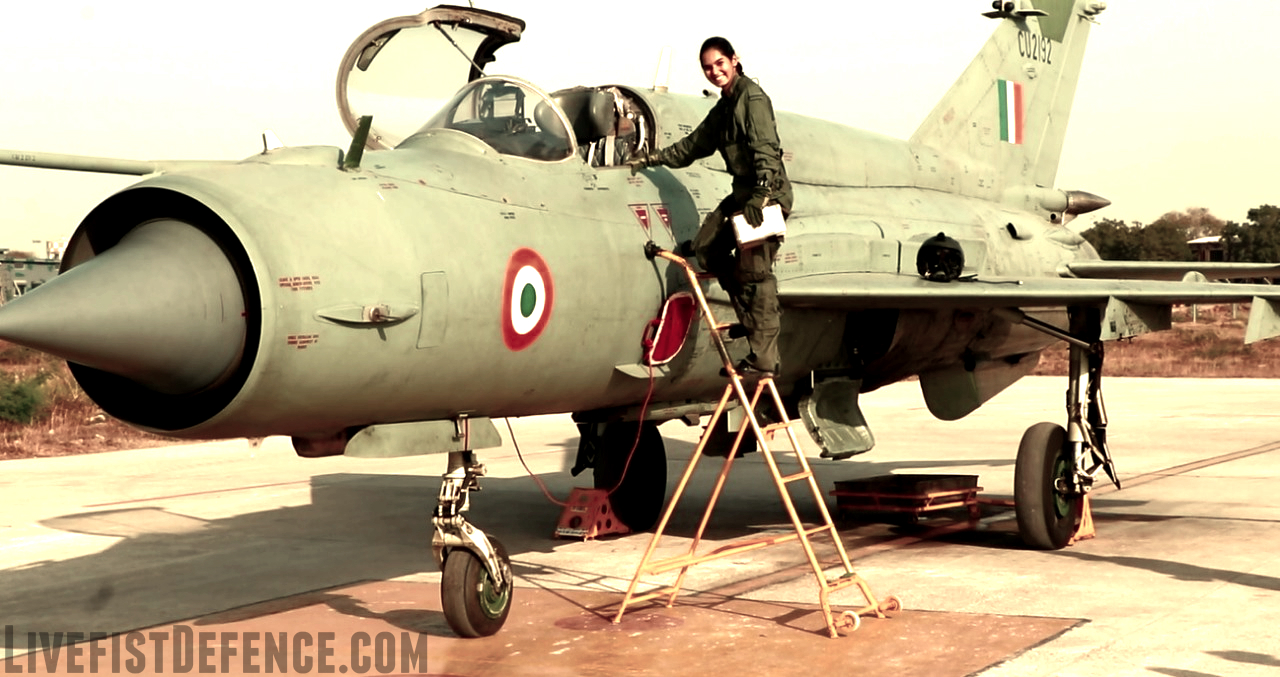 With India's defence minister Nirmala Sitharaman signalling a move to clear more decks for women in combat or combat support roles across the the three armed forces, a difficult road now stands opened. For young female officers like Avani though, the skies are wide.
"Every person in the military a soldier. It doesn't matter if you are a man or a woman," says Avani. "Combat roles should be open for women too. There's no difference. The fighter aircraft is a machine. It doesn't know if a man or woman is flying. All of in the military have the same objective. Women can achieve in anything in any field anywhere which includes military."