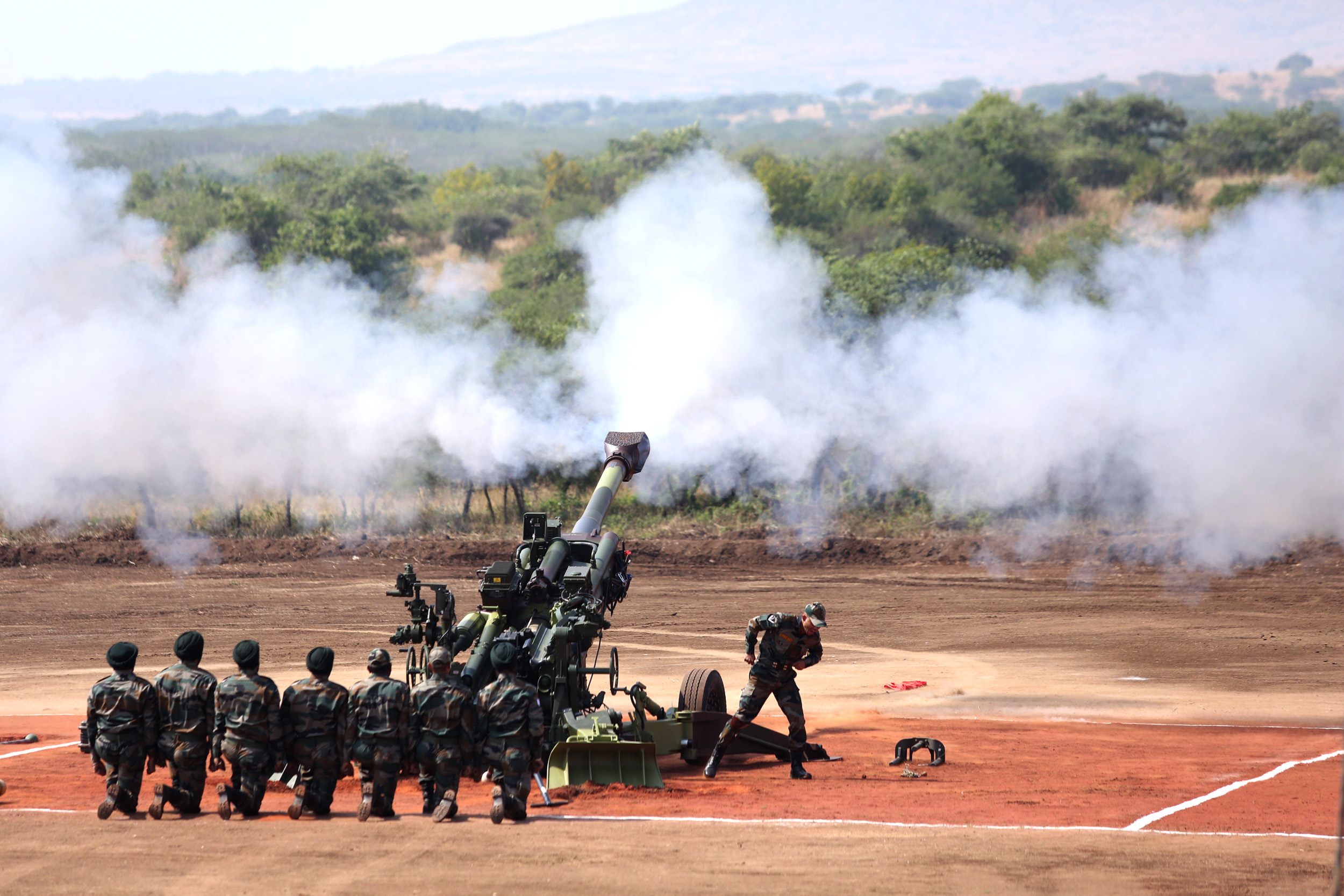 Welcoming its first guns since the paralysing Bofors kickbacks scandal of the eighties that put a hard stop to all gun inductions, the Indian Army today received three BAE Systems M777A2 ultra-light howitzers and ten K9 Vajra tracked self-propelled howitzer guns at Deolali, Maharashtra. New artillery regiments housing the new guns will be raised next year. The symbolic handover today are part of contracts for 145 M777s and 100 K9s, part of the Army's expansive but slow-moving artillery modernisation program.
The Indian Army hasn't inducted a new piece of heavy artillery since 1986 when the Bofors Scandal — the country's most politically destructive arms scandal — broke. Several attempts to test and buy new artillery have fallen by the wayside for a variety of reasons, though the haunting presence of the Bofors scandal has been an unignorable presence. This morning at Deolali, both symbolically and otherwise, one of India's most difficult ghosts was given some rest. The guns today open a door that has been firmly shut for three decades, but they still represent a drop in the bucket compared to the overall field artillery plan that the Army has struggled to make progress on. the Army has a Rs 50,000 crore plan to procure heavy artillery of every kind, including towed and mounted guns.
Livefist reported earlier this year that 25 M777s will be delivered by May 2019 — enough to form the first ultra-light gun regiment. Beyond the first 25 guns that arrive fully built from the United Kingdom, the remaining 120 guns will be assembled at the BAE-Mahindra facility near New Delhi.
In a statement, the Indian MoD said, "The 155mm, 39 Calibre Ultra light Howitzers have been procured from USA under Government to Government Foreign Military Sales and will be assembled in India by BAE Systems in partnership with Mahindra Defence. The Gun System is versatile, light weight and can be heli-lifted, thereby providing the much needed flexibility in employment in various terrains obtainable in the country. The Howitzer is in service in the US, Canadian, Australian and Some other armies of the world. It has proven its mettle in difficult going areas of Afghanistan and Iraq."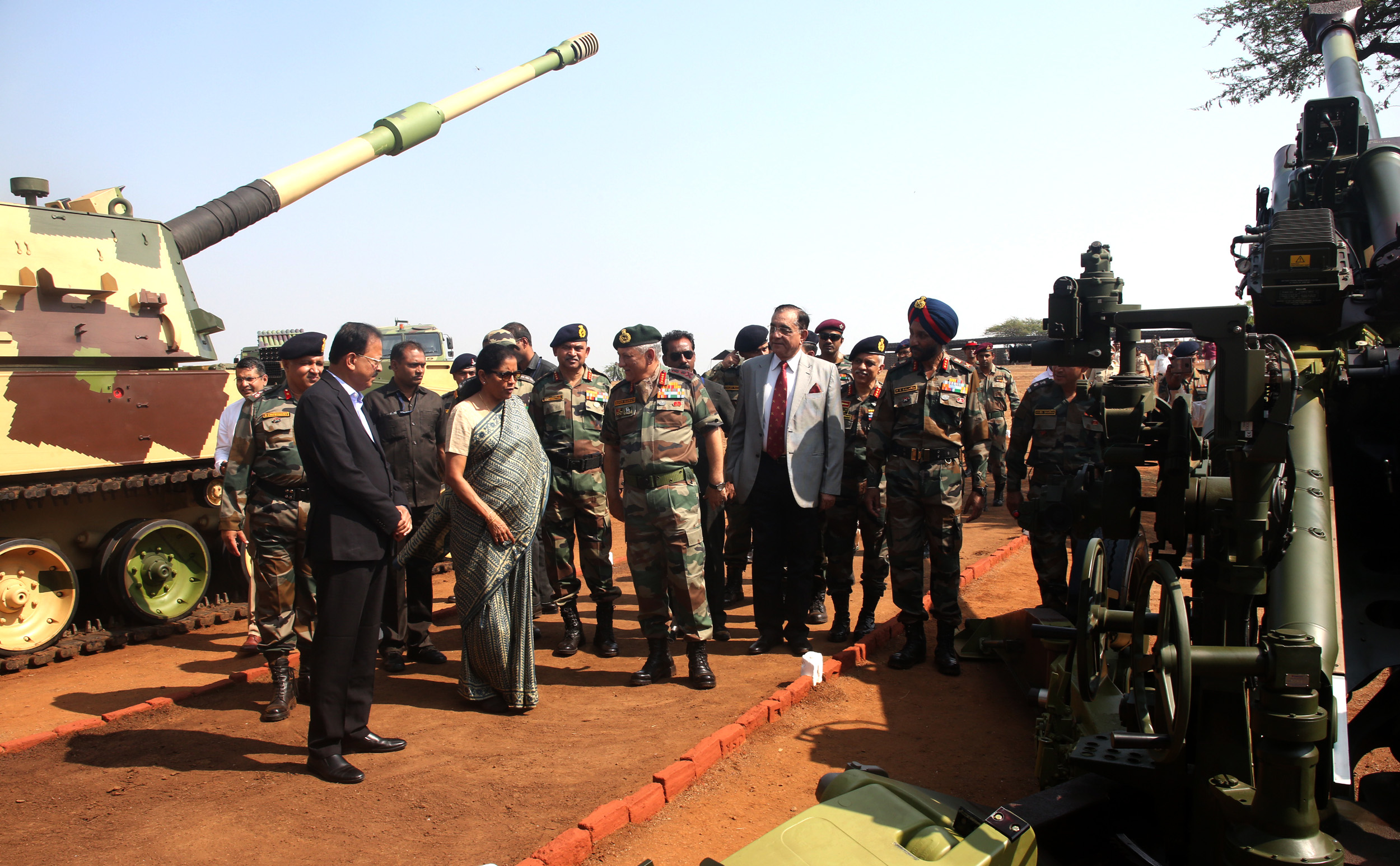 SP Shukla, Group President – Aerospace & Defence Sector, Mahindra Group, and Chairman – Mahindra Defence Systems said, "This is a landmark event with the first M777s being delivered to the Indian Army. It is a product of our long-standing business partnership with BAE Systems. In this program each of the M777 howitzers have value addition from Mahindra Defence. I believe that this is the first step towards Make-in-India with much bigger programs to follow."
Nik Khanna, managing director India, BAE Systems said, "The M777 ULH is more than a very effective piece of artillery technology. With the M777 program, BAE Systems has made the first step of our substantive Make-in-India commitment, which includes our pledge to develop a network of Indian suppliers for our global supply chain and deepen our relationship with industry in India. We are committed to a strong and collaborative working relationship between BAE Systems, the Indian Armed Forces and Indian industry."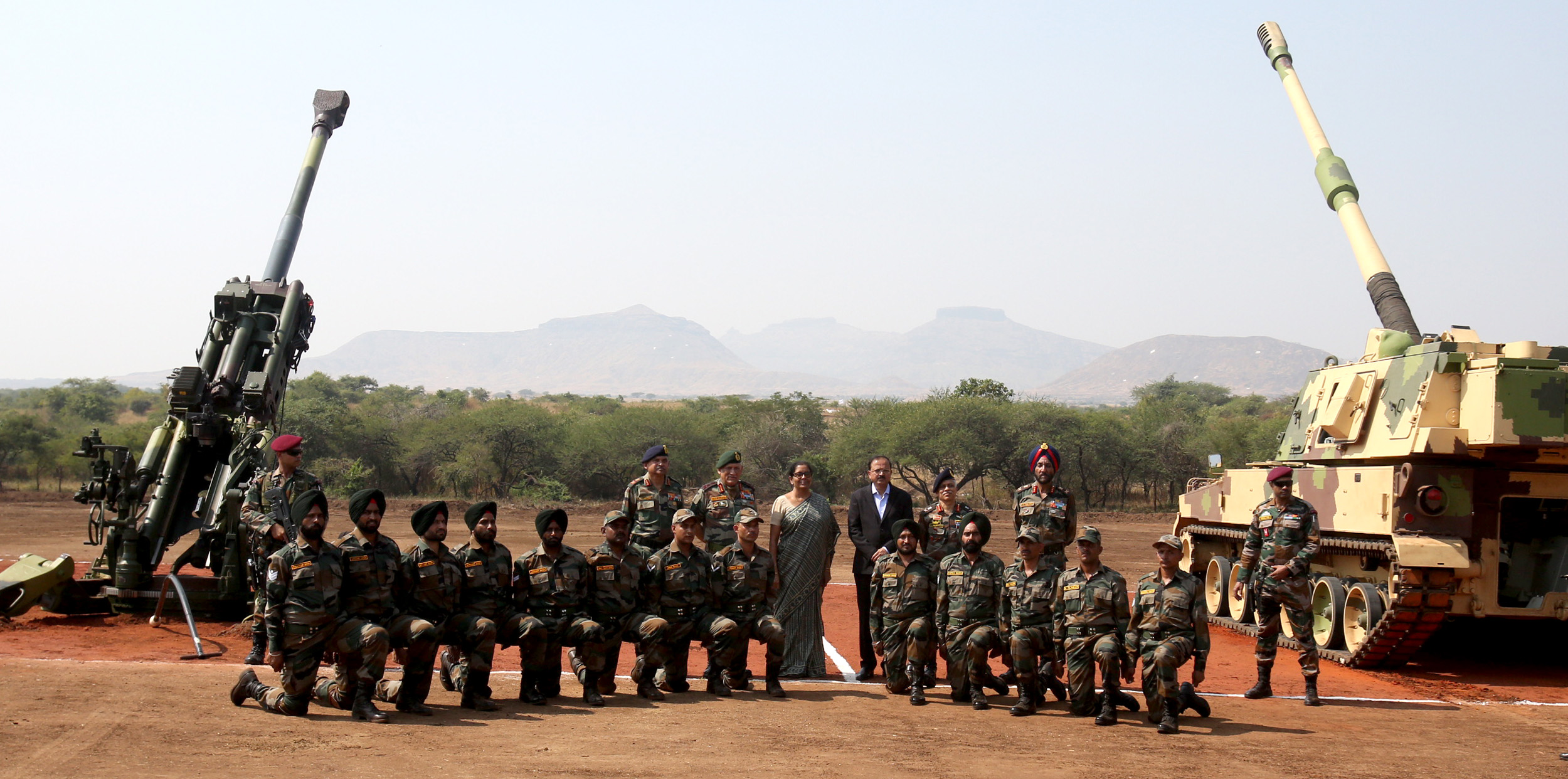 Ten South Korean K9 Vajra tracked self-propelled howtizers were also handed over to the Army today. A further 40 will be delivered by November 2019 and the final 50 by November 2020, sources have confirmed to Livefist. The guns are being built by Indian private sector giant Larsen & Toubro in Gujarat.
The MoD said, "The first ten K9 Vajra 155mm/52 calibre guns have been imported from Hanwha Techwin of South Korea in Semi Knocked Down state and have been assemble by L&T in India. The balance 90 Guns will be largely manufactured in India with some major assemblies coming from South Korea. Its induction will give a huge fillip to the firepower capability of Indian Army on our western borders."