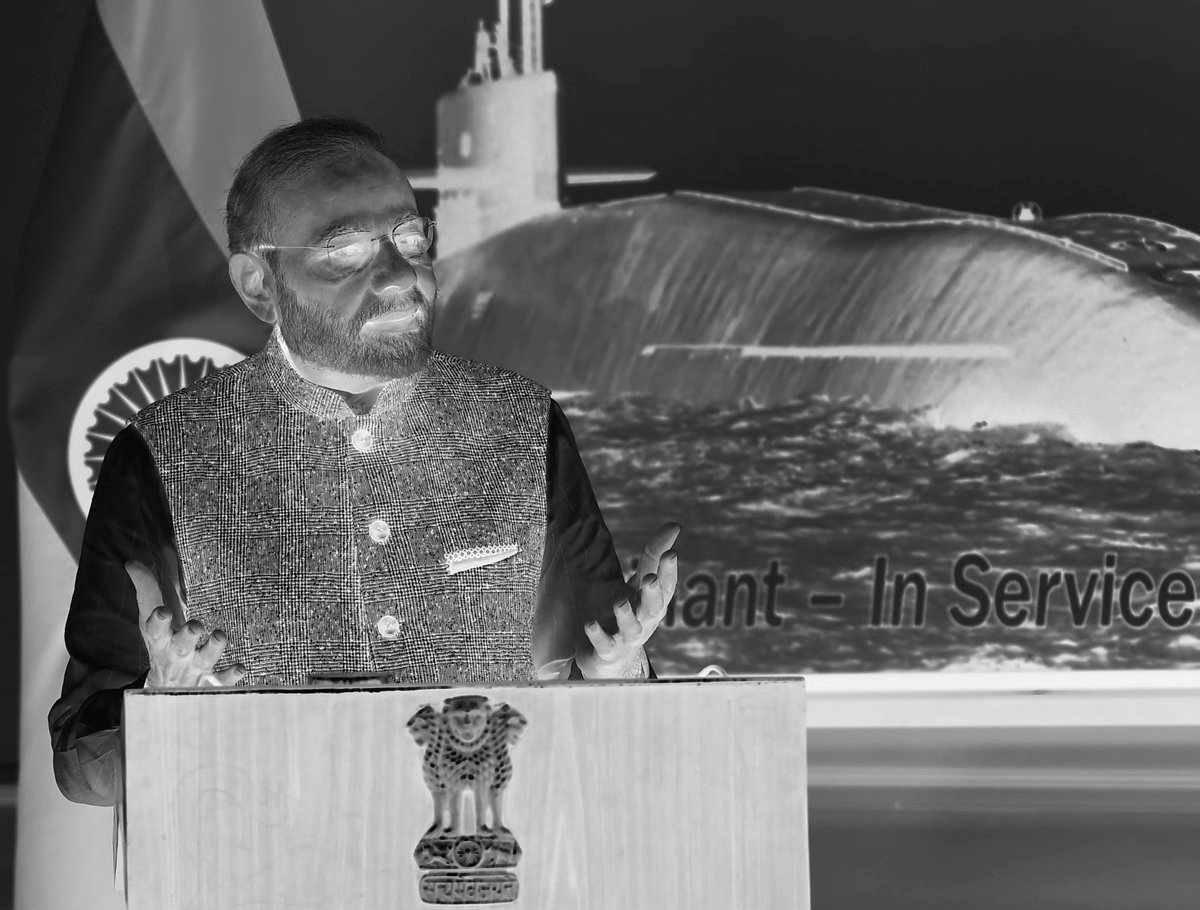 Armed with up to a dozen nuclear-tipped ballistic missiles, India's INS Arihant is said to have completed its first nuclear deterrent patrol last week in the Indian Ocean. Making the announcement today, India's Prime Minister Narendra Modi described the patrol as a 'fitting message' to those who indulge in 'nuclear blackmail'. India's first nuclear ballistic missile submarine Arihant entered service with the country's nuclear command in August 2016.
While Modi's words today have been interpreted to be pointed at China and Pakistan, the Arihant's weapon load suggests the deterrent patrol completed last week could only really have been pointed at Pakistan. The reason: the Arihant currently sails with the 750 km range K-15 (officially codenamed B05) ballistic missile. The missiles began field tests from the Bay of Bengal in early 2013:
The Arihant's true strategic strength will come from the far more capable K4 ballistic missile, still under test, which will sport a range in excess of 3,500 km. It is the K4 that puts several parts of China within Arihant's nuclear reach. The 'K' in both missiles was chosen to honour former Indian President APJ Abdul Kalam, a pioneering rocket scientist. The K family of missiles was first revealed in 2010 by journalist Sandeep Unnithan in INDIA TODAY magazine.
In 2010, Livefist scooped the first official photograph of INS Arihant at the Shipbuilding Centre in Visakhapatnam. Over the years, more images of the submarine have emerged from harbour and sea trials:
The Arihant is the first of a slew of nuclear submarines planned as part of an elaborate phased program. Livefist documented the plan in detail here.