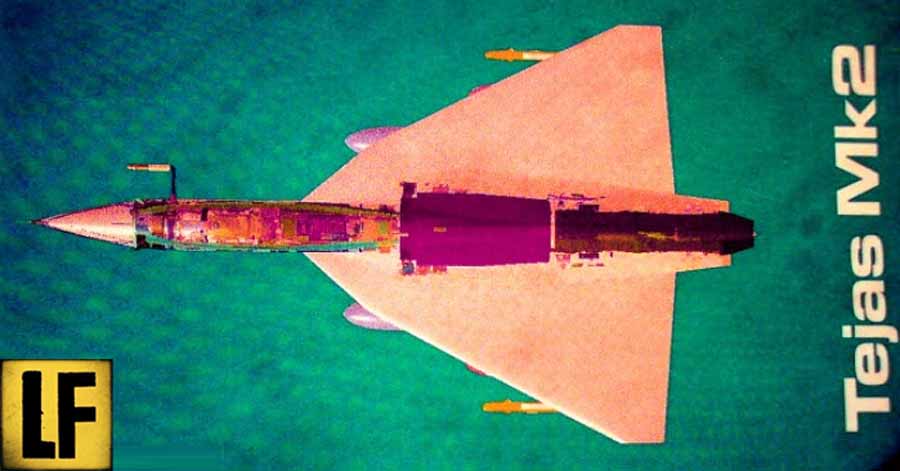 In the absence of any new aircraft, it's the unveiling of an aircraft model that the aviation community will have to settle for, if it's looking for for firsts at the upcoming Aero India show in Bengaluru. India's DRDO has said it will unveil a model of the 'Medium Weight Fighter', a name given last year to the Light Combat Aircraft Mk.2.
The Aeronautical Development Agency (ADA), which handles the Tejas jet program, decided on a new name for the concept aircraft after concluding that it was a heavier jet than the baseline LCA Mk.1 and with a significantly greater weapons carrying capacity. The name change could perplex the casual observer, wondering if this new Medium Weight Fighter has anything to do with India's fifth generation stealth jet concept, the Advanced Medium Combat Aircraft (AMCA), an entirely separate program that Livefist has detailed here.
While a broad sense exists on how different the MWF will be from the LCA Mk.1/1A, it is likely that the model being unveiled will more closely now reflect the airframe changes that have necessitated its redesignation to an aircraft in the medium weight/Mirage 2000 category. The aircraft will be a heavier airframe with changes to incorporate the F414 turbofan. Models of the LCA Tejas Mk.2 first popped up at the Aero India show in 2011, becoming a fixture in all shows since. The actual model didn't quite reflect any significant changes from the baseline Mk.1.
So, with the Medium Weight Fighter all set to be unveiled in model form, the future path of the LCA Tejas could finally get some real shape. We'll be reporting on this in detail tomorrow at Aero India 2019.