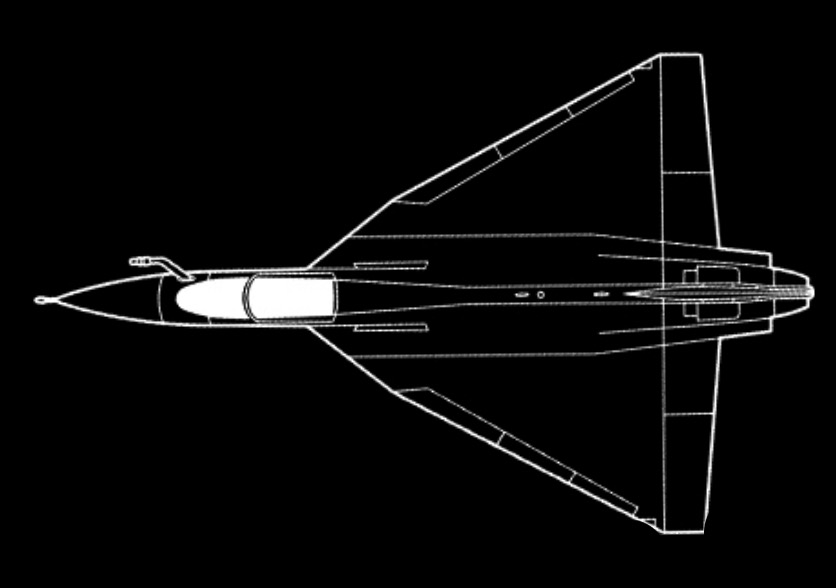 When India's Hindustan Aeronautics Ltd (HAL) announced last week that it would be revealing a new program at Aero India 2019 called 'Supersonic Omni Role Trainer Aircraft (SPORT)' aviation watchers wondered what this was. A new aircraft? A clean sheet jet design?
Well, the short answer is no.
Livefist can confirm that HAL's SPORT will be, quite simply, an 'LCA Lite' — an aircraft that sports the LCA Mk.1 twin-seat trainer airframe, but stripped of high end sensors and avionics, and given a training specific panoramic cockpit.
Announcing that it would be unveiling a SPORT simulator at the upcoming show, HAL said in a statement, 'HAL is keen to launch the indigenous development of SPORT (Aircraft) with 4++ generation or equivalent capabilities to bridge the gap in pilot training to command front line fighters. The SPORT aircraft will be utilized for fighter training after Advanced Jet Training stage and before induction of pilots into a frontline fighter squadron.'
To be sure, a pared down LCA Tejas being rigged as a medium performance trainer has been an idea for years, but this has owed more to the baseline LCA's earlier troubles with meeting the Indian Air Force's performance requirements. With the SPORT, HAL has signalled that it's taking an idea and giving it actual shape in the form of a funded program.
The proposition is likely being pushed as a low risk platform that HAL can build quickly if it manages to persuade the IAF of its utility within the current training regimen. But several questions remain.
To begin with, HAL wants to wedge the SPORT as a training step between advanced jet training on HAL-built Hawks and fast jets of the Indian Air Force. The air force currently has a two phase training program that sees pilots first fly the Pilatus PC-7 propeller trainers, before moving to the Hawks for jet training. The retirement of the HJT-16 Kiran intermediate jet trainers and HAL's failure to successfully deliver its much-needed replacement — the HJT-36 Sitara or IJT, a program now practically shelved — compelled the air force to evolve a trainining regimen that utilised the two available aircraft platforms. What HAL is now proposing to do is add a step after the Hawks, before pilots progress to frontline jets.
Proposing such a step isn't new though — not even for HAL. The company in 2017 unveiled the Hawk-i, shortly after BAE Systems announced an 'Advanced Hawk' developed jointly with HAL.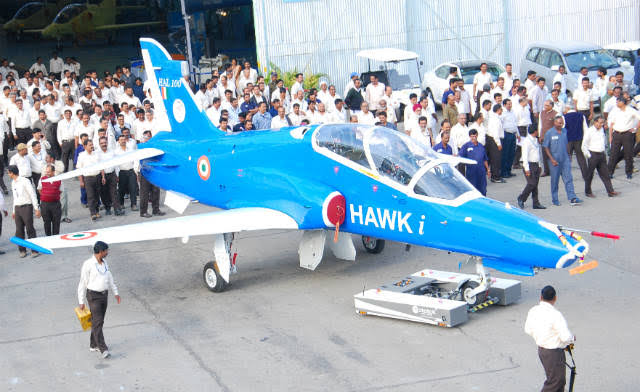 Just why HAL and BAE Systems would unveil two similarly souped up versions of the Hawk trainer around the same time was perplexing, and still unclear (while the Hawk-i sports Indian software and some equipment, the Advanced Hawk sports design changes in the wings, among other things). Both the Hawk-i and Advanced Hawk were also pitched for a low cost training segment after the baseline Hawk training phase. The idea was that these aircraft could take on, at low operating cost, the otherwise expensive business of pilots flying routine training sorties on high performance jets, while giving them the near full experience of a fast fighter. The air force is considering the segment, but hasn't decided on if, how or when it plans to take a call. There have been signs that the Air Force isn't particularly inclined to tinker any more with its training regimen if it doesn't involve a low cost intermediate trainer between the basic and advanced stages — something HAL has failed to deliver.
The Advanced Hawk broke cover here on Livefist in 2017.

HAL's SPORT trainer would appear to be aimed at this same space — an economical training platform that allows the air force to ease off usage of its frontline fighters, leaving them in better shape for more urgent operational duties. With a proposal to fund the program through internal accruals, it is also clear that HAL wants to push ahead with it. The plan, plain to see, is for the product to pick airframes off the LCA production line.
Finally, it would also be interesting to see how HAL explains the rationale for an LCA-based trainer, when an LCA Mk.1 trainer already of course exists. Will there be special economies that HAL plans to illustrate? Why would the IAF want an LCA trainer as well as a SPORT? Or could the SPORT be pushed chiefly as an export product to air forces looking for a fighter jet lite. The full story will hopefully be known this week. That this isn't a cleansheet aircraft proposal is, however, reassuring from the perspective of risk, time and cost.