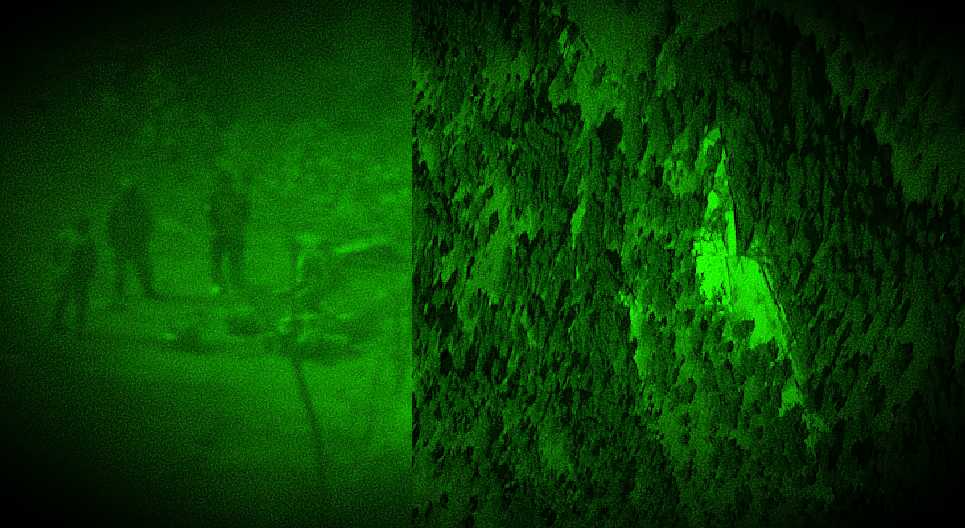 20 days after Indian Mirage 2000 jets flew into Pakistani airspace in a first-ever peacetime intrusion to conduct precision bombings of terror targets, new details are emerging through a persisting fog of the precise nature of the operation. While new details broke cover last week, adding layers to our understanding of the damage the air strikes caused at an isolated hilltop facility run by Pakistan's Jaish-e-Mohammed terrorist group, questions have swirled about just how India managed to generate the intelligence confirming the facility as one worthy of hitting from the air.
In other words, a facility that was known to house a significant enough number of handlers, terrorist recruits andn ideologues, to justify a high-risk air strike from airspace peppered with and primed for anti-air defence.
The air strikes, cleared by the Indian government on the morning of February 15, took place 11 days later on February 26. As a fully intelligence-based operation, it was imperative that India chose targets that involved not just infrastructure, but the presence of a significant number of persons at any given time. But apart from the National Technical Research Organisation's (NTRO) reported inputs, questions have remained over whether India had ground intelligence — crucial to such an attack. And whether it was this ground intelligence that shaped India's choice of target, from among a handful of options — including Muzaffarabad and Chakoti.
First, some background. In September 2016, during the Indian Army special forces 'surgical strikes' in Pakistan-occupied Kashmir, Indian moles (not of Indian nationality of course, in case there's any confusion) in the Jaish-e-Mohammed had confirmed the terror launchpads as viable targets. This was revealed in a first-hand account (book plug alert!) of the mission by the officer who led the strikes in 2017's India's Most Fearless, by Livefist editor Shiv Aroor and Rahul Singh: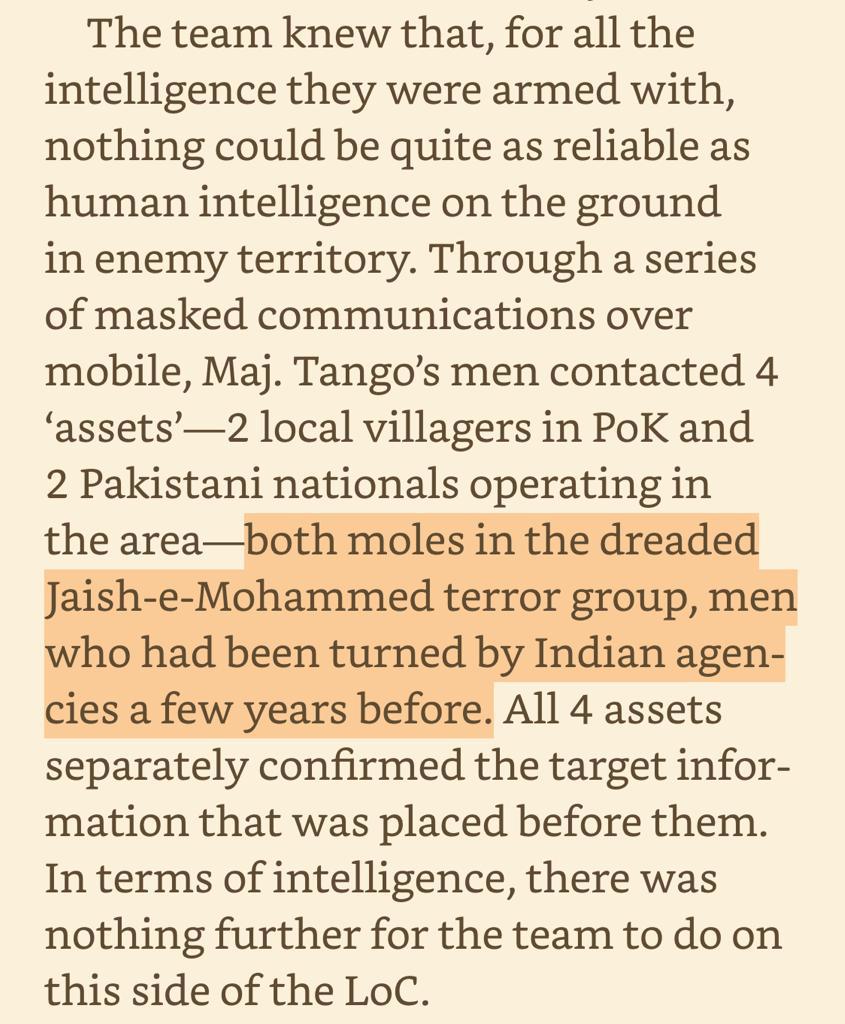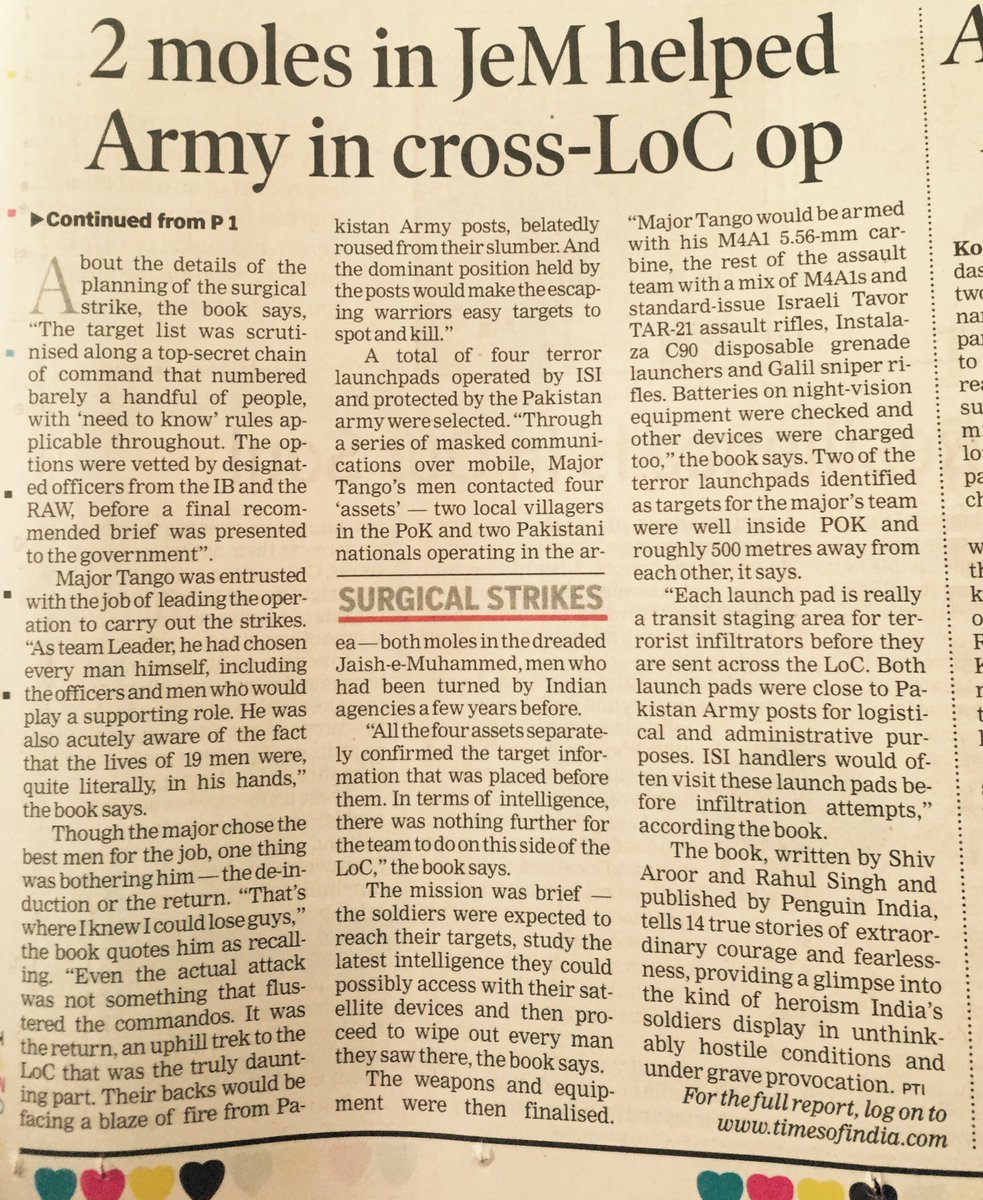 While the government isn't speaking officially on the nature of the air strikes as they've been mired in a storm of claims and counter-claims, Livefist has had a series of conversations with serving and retired intelligence officers.
A data analyst with one of India's intelligence agencies says, "An operation of this kind is very difficult without human intelligence on the ground. It would have been a huge risk to do so without a conclusive word to corroborate your other inputs, whether satellite or electronic."
Could these have been Indian assets in the Jaish-e-Mohammed very much like — or the same — as the ones that confirmed the launchpad targets for India's special forces in 2016? Were these assets cultivated and developed after the 26/11 Mumbai terror attacks in 2008, at which time it was deemed that India lacked a wholesome human intelligence capability in hostile territory?
An Army officer who served on the composite intelligence team that formulated the target packages in 2016 says, "The question is not about whether ground assets were used or not. They 100 per cent were. The only question, might I add that nobody needs to ever know about, is whether these were the same assets that helped in 2016 or similar assets — or assets of a totally different kind. That will hopefully remain guesswork. Let films and books do the guessing."
In the paradoxical and shadowy world of intelligence, where it is persistently impossible to verify claims of any kind, questions may linger not just about whether India used ground assets to confirm the targets, but also about their location, their access within the Jaish-e-Mohammed — or affiliated groups, their safety. One can only move on the possibility of such a specific mission being mounted without a ground input — especially since one of India's chief concerns in choosing Balakot's Jaba Top hill, and not the other targets, was collateral damage.
As claims from both sides are immediately, and correctly, ushered into halls of scrutiny, the air strikes at Balakot will remain the centrepiece of last month's hostilities, mainly because they completely changed the history of Indian air power — the first ever use of it on Pakistani soil without an open war on.
The question of ground intelligence has been less focused on the pre-attack planning as on the post-attack damage, with the Indian Air Force specifically mentioning that it was a lack of ground intelligence that resulted in lack of clarity on terrorist casualty numbers. The Indian Air Force wouldn't comment on Livefist's queries on the pre-attack planning stage, only saying that it was an 'intelligence-based operation'.
The IAF 'proof' dossier on the air strikes was submitted to the government earlier this month, though it remains to be seen if the government will release the satellite pictures and synthetic aperture radar imagery in an election season fraught with politics over the air strikes.
An IAF operations officer says, "Any ground intelligence would have helped confirm not just the nature and specifics of the target, but also helped shape the deception tactics of the actual mission. Remember that radials were flown in different directions during the strike, including one aimed at Bahawalpur that helped lure part of the hostile attention away from the Mirage package. I'm not aware of the nature of ground intelligence, but the complexity of such a mission and the fact that it has never happened before in peacetime means it is almost certain that we had something on the ground."
The focus on 'proof' of the air strikes has, in one sense, helped divert attention away from this more intriguing issue of just how India generated the ground intelligence and if we had assets on the ground before the strike. As the Army officer quoted earlier in this post says, it is not a question of if. And of course, the nature of the business means it's overwhelmingly likely we'll never know.