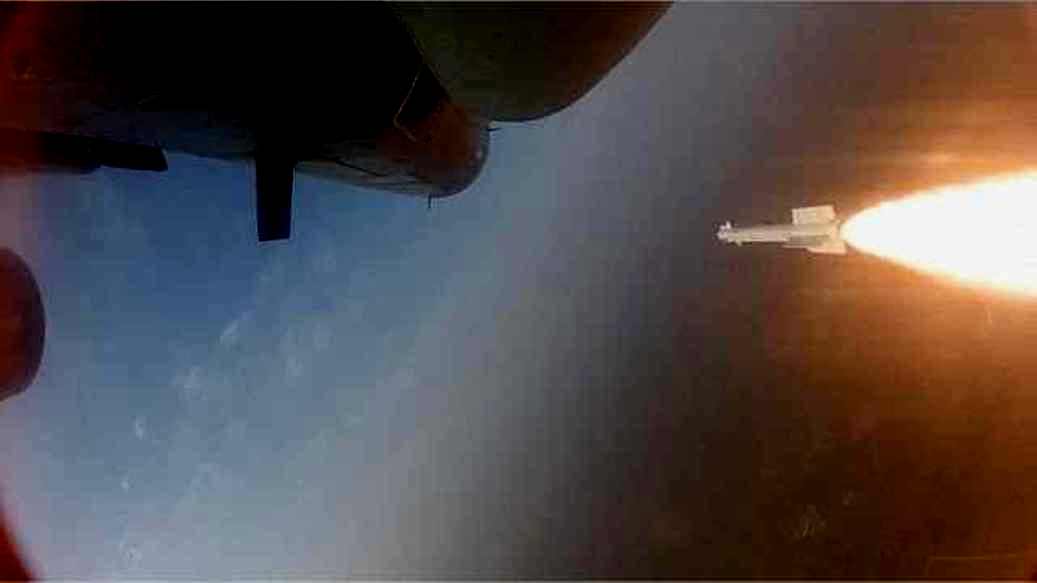 The fog over India's dramatic and unprecedented Feb 27 air battle with Pakistan thickened this week, with Pakistani defense sites, and social media posting pictures (that could only have been released officially) suggesting that IAF pilot Wing Commander Abhinandan Varthaman's MiG-21 Bison had been brought down with its missiles intact, and that he hadn't fired an R-73 as stated by the Indian Air Force. The specific suggestion based on the photographs was easily debunked, alongside long threads in which some of the world's top aviation/weapons experts weighed in to categorically call out unfounded claims.
The fog continues, though.
Expect the fight over who did what to continue for as long as more material information or proof does not emerge. In the mean time, one country appears unsurprisingly certain where it stands in the war of claims and counter-claims.
Russia, one of India's largest military hardware suppliers, has stayed away from endorsing any specific claims. But it is undoubtedly basking in the glow of India's categorical assertion that a MiG-21 Bison shot down an American-built F-16 using a Russian R-73 missile in a rare within-visual-range (WVR) air battle.
But beyond the basking, since this is conflict we're talking about, Moscow's uninterrupted hardsell just got its most potent booster shot ever: its biggest weapons customer announcing to the world that it used Russian equipment to destroy an American aircraft. Don't expect Russia to shout about it from the rooftops — but be sure it's colouring every related conversation that has taken place since Feb 27.
The timing of the IAF's 'kill' couldn't be more poetic for Russia. It comes, as Livefist reported first earlier this year, at a time the IAF is looking to progressively phase out the very same R-73 missile on advanced fighter platforms like the Su-30 and replace it with the European ASRAAM. While the precise dynamics and geometry of the aerial joust of February 27 remain mired in claims, it isn't difficult to see why Russia already sees this as a huge win.
"Russian air-to-air missiles are not so widely spoken about in the world of global arms sales," says a Russian official familiar with India-Russia defense transactions. "You won't see as much about Russian missiles as you will about the Meteor, for instance. But the fact that a missile put into service in the early 1980s has scored a successful kill of this nature underscores the capabilities of Russian missiles."
To be sure, the events of February 27 are unlikely to stop the Indian Air Force from moving forward with plans to replace the R-73 missile. What is certain, however, is that the missile's designer Vympel, part of Russia's consolidated JSC Tactical Missiles Corporation (KTRV) finds itself formidably better armed now to push the next generation of its air-to-air missiles to India as a time when India is looking well beyond Russian technology.
In the immediate context, these would presumably include the RVV-MD short range missile, the RVV-SD medium range missile and RVV-BD beyond visual range missile. [More in this detailed report last week on the path ahead for IAF's air-to-air arsenal]
As India embarks on a complicated journey towards choosing (from a pack of 7 aircraft) and building over 100 foreign fighters in India, it is much nearer to separately signing firm orders for more Russian jets — 21 MiG-29s and 18 Su-30 MKIs. Cousins of these jets will be hopefuls in the upcoming Make-in-India fighter contest too, the rebooted iteration of the M-MRCA, which, in truth, was a push away from Russian fighters. Ironies of this kind have become commonplace in Indian defense contracting.
"These missiles are designed to arm MiG and Sukhoi aircrafts and are being offered by Russia to its partners, including India," says an official with the Vympel design bureau. "Certainly they could come as part of the package in any possible MiG-35, Su-35 or Su-57 deals. These missiles could be adapted to any foreign aerial platform in accordance with the wishes of the customer."
India confirmed last month that it would not return to a partnership on the FGFA/Su-57 jet, but would consider it as a commercial buy once ready. Among several other factors, the fresh purchases of the MiG-29 and Su-30 MKI, actually further reduce Russia's chances of landing the big 110 jet deal, though Russia's renewed energy in this area has raised a lot of what-do-they-know-that-we-don't eyebrows. Asked if it was telling that amidst multipronged efforts to buy new fighters the IAF was managing to only conclude fresh deals with Russia, the Indian Air Force was hard pressed to point out that these were separate drives and couldn't be linked.
The missile options on India's new fighters will be as interesting as the selection process itself. Indian jets currently sport air-to-air missiles from Russia, Europe and Israel. The upcoming fighter contest, which will see the American Lockheed-Martin F-16 (in an improved avatar designated the F-21) and Boeing F/A-18 as contenders too, will add U.S. origin missiles options to the mix, including the Raytheon AIM-120 AMRAAM that featured in the Feb 27 air battle. In six months, the Indian Air Force's first Rafale jets arrive in country, sporting Meteor beyond visual range missiles.