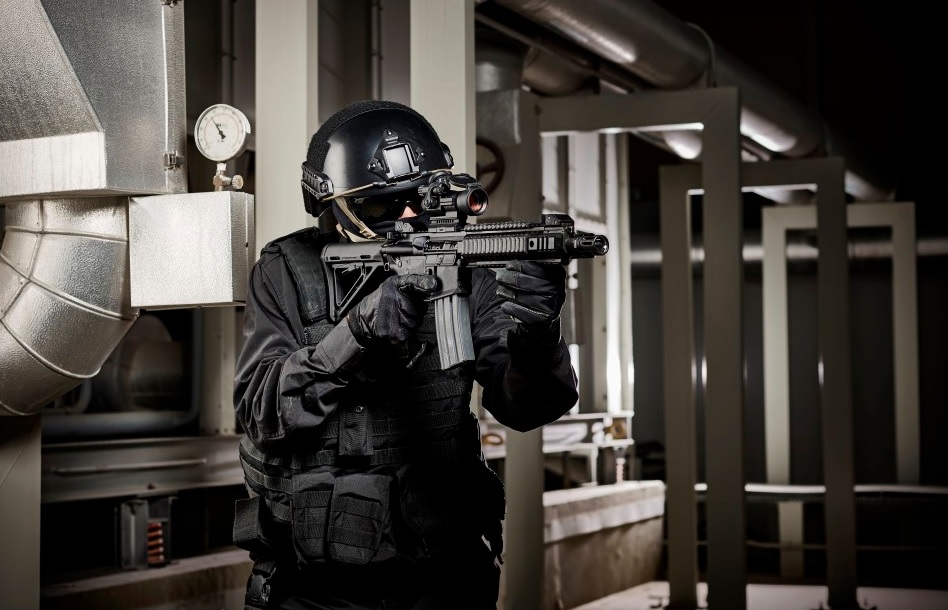 With a contract for nearly 94,000 close quarter battle (CQB) carbines for infantry soldiers near conclusion, the Indian Army has kickstarted the final leg of a staggered effort to arm units with these crucial assault firearms that India has simply failed to acquire in meaningful numbers for years. Late last year, the Indian Army downselected UAE-based Caracal's CAR 816 to meet a 'fast-track' requirement of 93,895 such carbines. Now, the army has issued a 'supplementary request for information' to procure a further 360,000 carbines through what appears will be yet another contested tender process. Crucially, the army wants all of the 360,000 carbines in the new program to be manufactured in India.
The carbines are intended to replace the army's ageing in-service Sterling 9mm carbines.
As a fast-track procurement, the imminent order of 93,895 carbines will be serviced over a 12-month period by UAE's Caracal at its firearm facility located at the Tawazun Industrial Park in Al Ajban near Abu Dhabi. The new contest for 360,000 more carbines will likely see the Caracal CAR 816 face off against other carbines, including the Thales F90 (with its Indian partner MKU Ltd) among several others. UAE's Caracal, incidentally, also partners with MKU Ltd in India.
Significantly, the army appears to be trying to control damage after a handful of irritated vendors either stayed away from the earlier contest for 93,895 carbines or walked out. The army has declared now that it has extended the search to 'ensure maximum participation' in the new contest for 360,000 carbines. Last year, U.S. firm Colt and Italian firm Beretta walked out mid-way from the contest that was finally won by Caracal. Other prominent weapon makers like Belgium's FN Herstal and Germany's Heckler & Koch didn't even bother to enter the contest in the first place, owing mostly to the notoriously whimsical, ad hoc and unpredictable manner in which the Indian MoD has so far acquired firearms for the army.
Noting the decrepit state of firearms procurement, Indian Army chief General Bipin Rawat in 2017 pushed a new effort to procure certain numbers of assault firearms on a fast-track basis, with larger numbers to follow. The fast track effort that down-selected the CAR 816 in the carbine category has also chosen the Sig Sauer SIG 716 for a requirement of 72,000 assault rifles to replace the troubled in-service INSAS rifle. India and Russia are also now finalising the contours for a joint venture to manufacture at least 650,000 new generation AK-103 assault rifles for the infantry. A Russian team was in India earlier this month to take forward discussions with the state-owned Ordnance Factory Board (OFB).
In March this year, a report in India's Parliament laid bare the ruined and troubled quest for basic assault rifles for Indian Army troops, even with an expanded focus on close infantry operations in Jammu & Kashmir.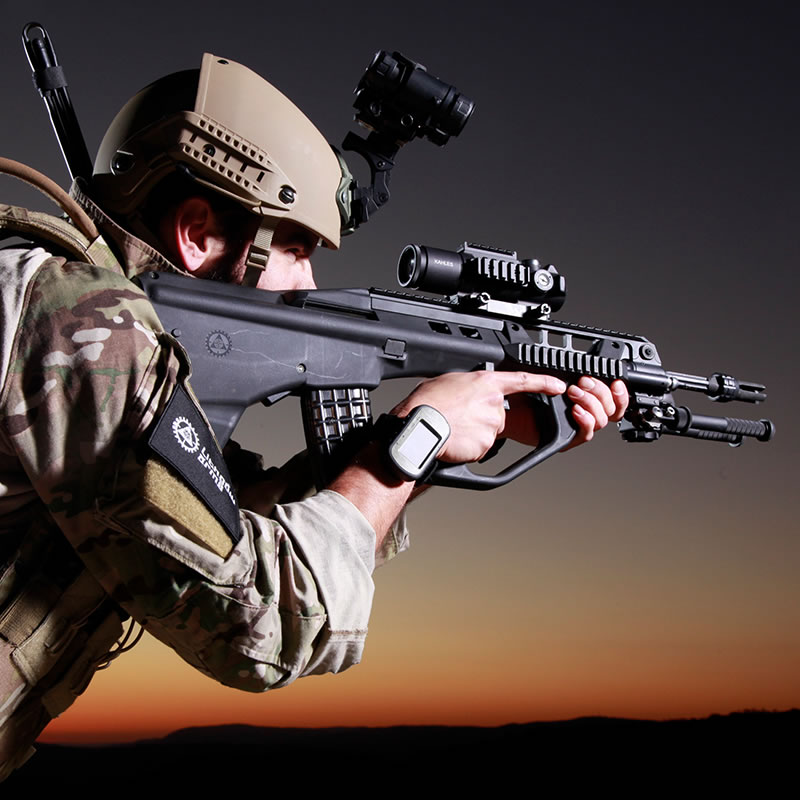 Acquisition of basic firearms like carbines have been beset with troubles at every step. Even the imminent deal for 93,895 carbines with Caracal stands on something of a razor's edge in the face of a formal protest by Thales, which has contested the result, and a protest by Korea's S&T Motiv on charges that it was wrongly declared non-compliant in the contest. The contest, if it finally results in a contract soon, leaves many frayed tempers in its wake. Nominally, this wouldn't matter to the army, which has a priority to follow due process to choose and procure weapons on a fact-track. On the other hand, the bad blood drummed up in the contest makes the army's hope for 'maximum participation' a big ask. Sources told Livefist that the size of the order, as always, will be the big carrot.
A dream contest for the army would involve Caracal, Colt, Berretta, S&T Motiv, Israeli Weapon Industries, SIG Sauer, Heckler & Koch, FN Herstal and Russian firms.
On another firearm front, earlier this month, the Indian Army revealed that it had chosen to procure unspecified numbers of two new sniper rifle types for infantry units deployed on the Line of Control with Pakistan-occupied Kashmir.