In a defence purchase scenario that's more turbulent and politically vitiated than ever, the Indian Army today contracted for an unspecified number of Israeli SpyLite mini surveillance drones for infantry units deployed along the high altitude India-China border sectors in Ladakh. The contract is yet another small step towards meeting a large requirement for possible hundreds of such drones for infantry units. The video above, which contains footage from flight trials conducted earlier this year, confirms the specific nature of this requirement was for high altitude performance.
Livefist can confirm the drones have been contracted under the Army Commander's Special Financial Powers (ACAFP) that allows them to fast-track orders without having to go through the long route of India's defence procurement process.
Infantry units deployed near the China border and across from Aksai Chin have long felt a need for a tactical airborne surveillance capability to check for troop movements, border violations and movements along the many supply routes that have emerged over the last decade in the Chinese side. Incursions in several sectors, including Daulat Beg Oldie and Chushul have likely accelerated the Army's requirement. And the major stand-off between Indian and Chinese army troops in the Doklam area of Bhutan last year has no doubt speeded things along. Today's contract award may be only a very small part of a larger ongoing requirement, but points, at the very least, to urgency in arming some frontline units with a capability that can no longer be postponed.
While the Indian Army's Northern Command is the recipient of the current order of mini drones, a larger requirement by the Army Headquarters for about 200 similar drones is still in the contest stage, with field trials by seven Indian contenders slated for November in Nyoma and next summer in the desert sectors. While the seven contenders are VEM Tech, Alpha Design, Dynamatic Tech, Tata Advanced Systems Ltd, Bharat Electronics Ltd, HFCL and IdeaForge. It is unclear if the SpyLite chosen by the Northern Command today will compete for the larger order too.
In fact, just days before today's contract award, the Indian Army published a request for information (RFI) announcing interest in acquiring slightly higher performance mini drones for high altitude surveillance operations. The overall mini drone requirement has therefore splintered into several different smaller requirements, being met at the battalion level, rather than the decidedly more unwieldy large contracts that leave little room for capability tweaks to suit differently deployed
An Indo-Israeli joint venture between India's Cyient and Israel's BlueBird Aero Systems confirmed the supply order today in a statement, also stating that the SpyLite 'was the only one that met end-user requirements to conduct real-time surveillance and target acquisition at very high altitude and in extreme weather conditions'. The SpyLites will be assembled in Hyderabad.
Today's contract award for the Israeli SpyLite comes two years after the Indian Army ordered 49 Aquilon hand-launched mini drones from India's Tata Advanced Systems Ltd (TASL), an Indian-designed drone that the company describes as a 'man packed UAS ideal for providing frontline troops with increased situational awareness'.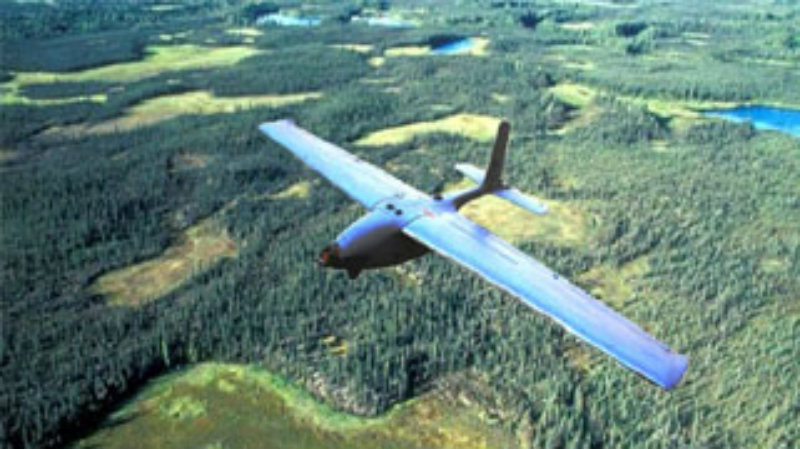 The deal for Aquilon, understood to have been worth less than $70,000, came shortly after the Indian Army rejected the U.S. made AeroVironment RQ-11 Raven hand launched surveillance drone, choosing instead to consider systems designed and built in country. Drone business from the U.S. is headed in a much bigger direction for India, with Washington clearing Sea Guardian maritime surveillance UAS and likely to keep the door open for armed Reaper/Avenger drones for precision strike.