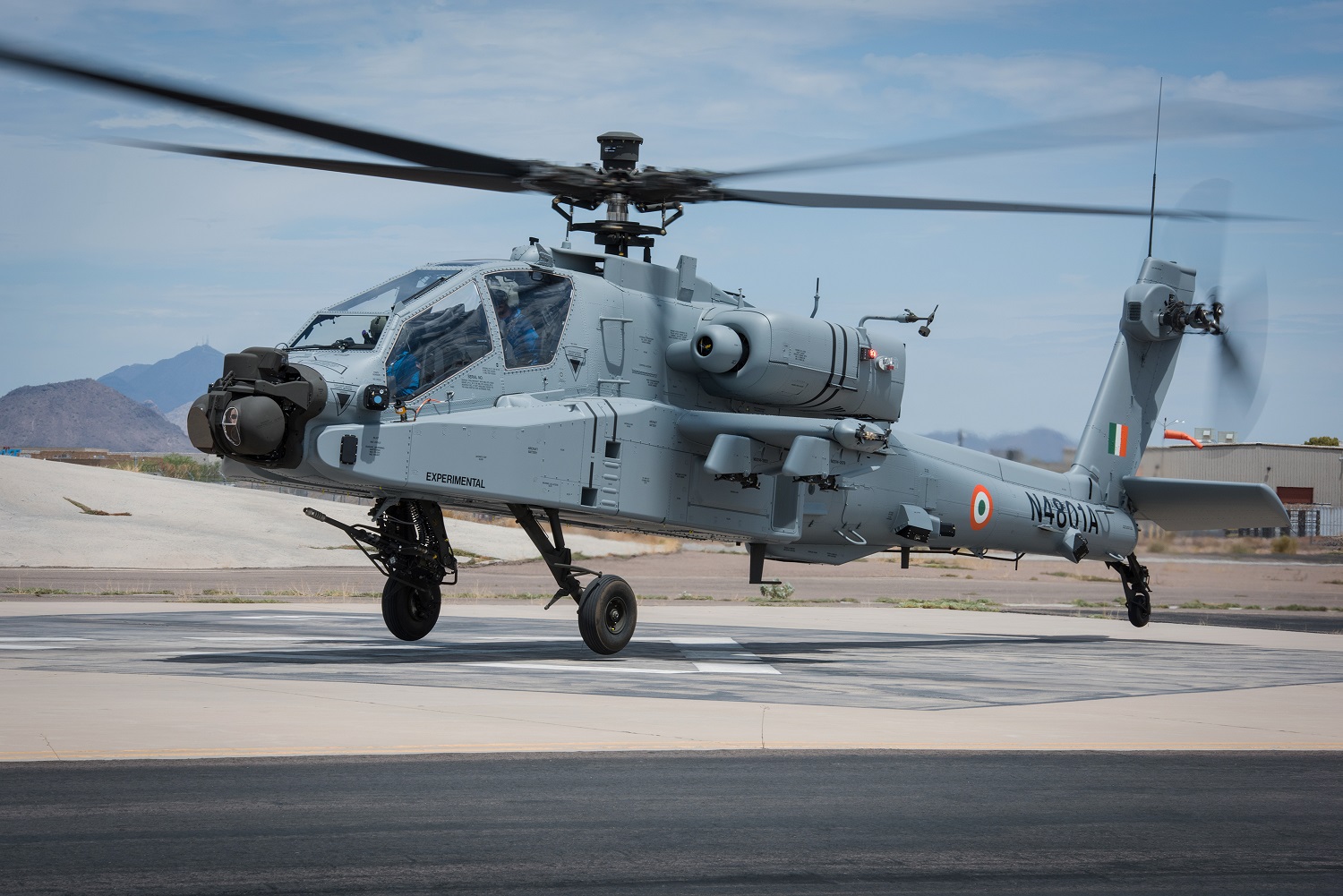 The first Boeing AH-64E Apache attack helicopter for the Indian Air Force took to the air on its inaugural flight last week at Boeing's rotorcraft facility in Mesa, Arizona. This is the first of 22 helicopters that begin deliveries next March, followed by six more for the Indian Army. The 22 IAF Apaches, half of which (11) will be fitted with the Northrop Grumman Lockheed Martin AN/APG-78 Longbow fire control radar system, will be deployed at Pathankot near the Pakistan border and Jorhat, Assam, near the border with Tibet. The $1.4 billion deal included options for 11, which have been exercised to order six for the Indian Army. Boeing sees an overall requirement across the two services of at least 39 more helicopters beyond the original contract, taking the total fleet to up to 61.
Here's a video of the first flight:
India's Tata Group build Apache fuselages for global customers at its Hyderabad facility, delivering the first last month. The E variant of the Apache features improved digital architecture and connectivity, the Joint Tactical Information Distribution System, new and more powerful T700-GE-701D engines, the ability to control drones and a better landing gear.
While the Indian Air Force had initially considered US Army recommendations that its Apaches sport the black or desert brown skin, the IAF finally decided to go with its default 'Tipnis' grey. The last time Apaches flew in a grey schemes were reportedly South Carolina National Guard AH-64As in Iraq.
Here's a list of official schematics of the AH-64E that will populate Indian Air Force and Indian Army flights starting next year: