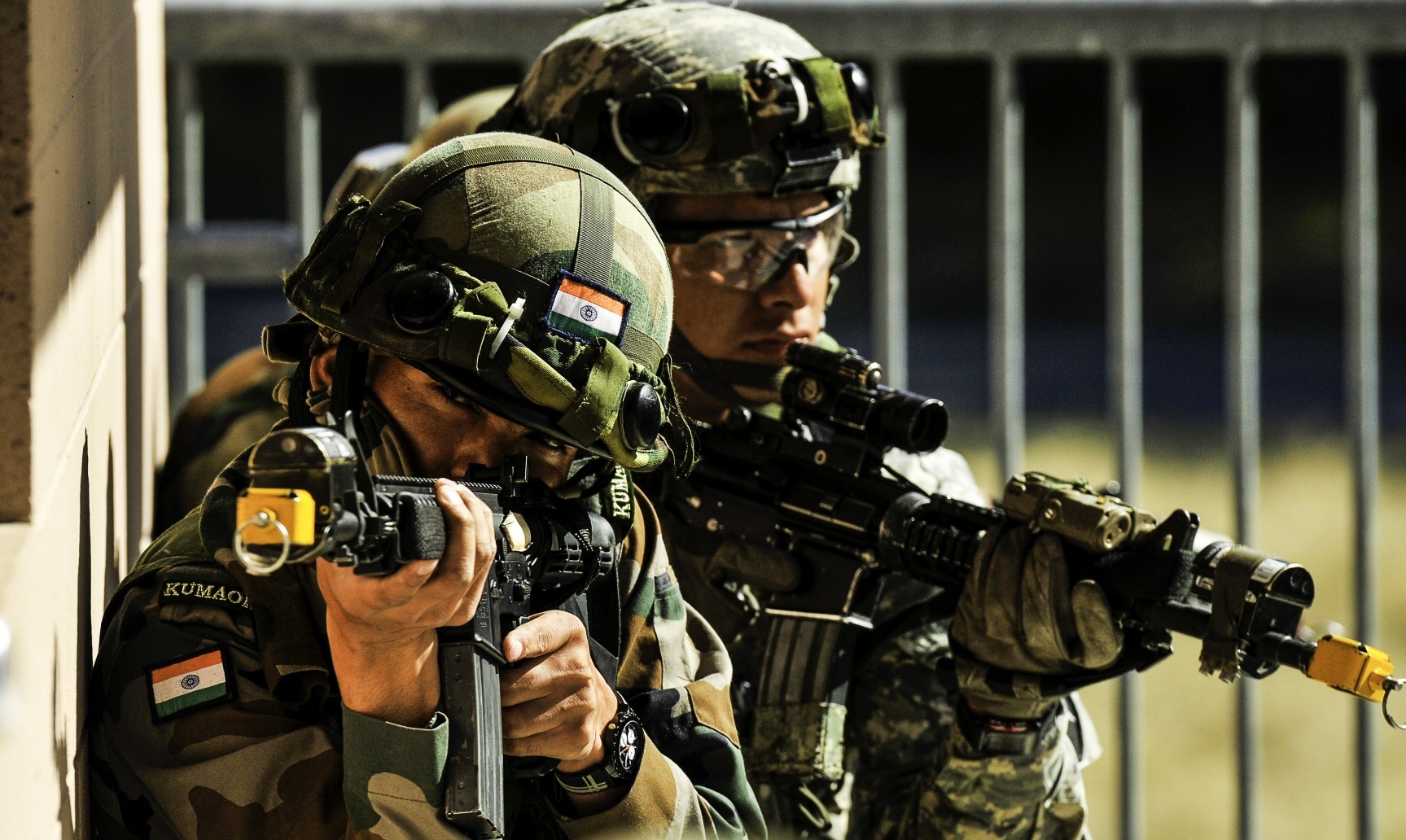 The Indian Army has had enough. And it has chosen to vent its anger in an unusually candid tone to India's Parliamentary committee on defence, a body that shines a light on military preparedness every year. Asked about how budgetary constrictions are squeezing its plans and hampering preparedness, the Army has let loose a salvo of honest indignation hitherto unseen within the usually decorous testimony that make up such reports. Invoking the pace of defence modernisation in China and Pakistan, the Army has done what appears to be the equivalent of rolling its sleeves up and walking out of the room:
"Modernisation of both Pakistan and China is going on in full swing. China is competing to reach the levels of US. It is important that we remain deterrent as far as these are concerned. The possibility of two front war is a reality and speaking about it, it is important that we are conscious of the issue and we pay attention to our modernisation and filling up our deficiencies. More than ever, there is an increasing obligation to ensure that our Nation cements its military capability and is recognised as a net security provider in the South Asian region. However, the current Budget does little to contribute to this requirement."
The Army's testimony across 13 pages raises the sort of alarm not seen in recent memory, pointing out with an air bordering on frustration, that its modernisation budget isn't even enough to cater for committed payments — instalments for signed deals. The Army's apparent frustration with the death spiral of budgetary pressures is so extreme, it has even invoked a recent terrorist attack in which Pakistani terrorists entered a family accommodation area of the Army's Sunjuwan cantonement in Jammu & Kashmir to push home the point that its hands are tied. Its indignation also stretches to how the Indian government's new , politically contentious Goods & Services Tax (GST) has added a burden to its financial commitments, without being taken care of in the actual budget. Here's the operative part of the Army's testimony:
Even more ominously, the Army has said it is not sure what the future holds on the modernisation front when it comes to the Make in India projects it has embarked on. Warning that 25 such projects could be 'foreclosed' because of the 'kind of budget that has been allocated'.

Meanwhile, as part of the same report, the Indian Air Force has gone on record to state that it has two acquisition priorities — a very telling strip-down of what is traditionally a larger shopping list at any given time. Invoking India's 'northern adversary as well as western adversary' (China and Pakistan), the IAF rounds up a a slightly resigned testimony on preparedness by emphasising that its two acquisition priorities are fighter aircraft and the S-400 surface to air missile system from Russia.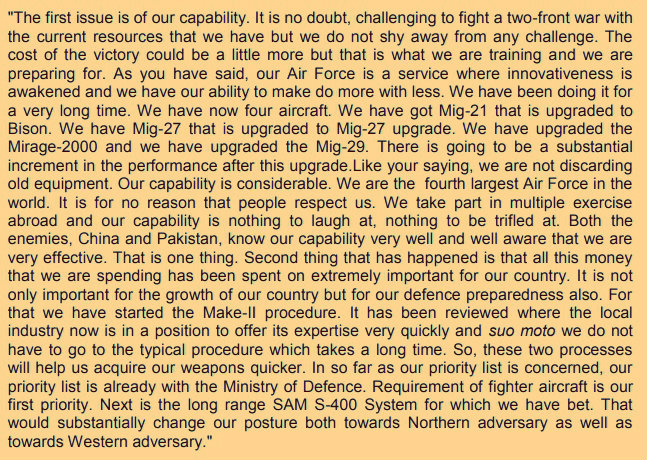 Read the full Parliamentary Standing Committee report report here.