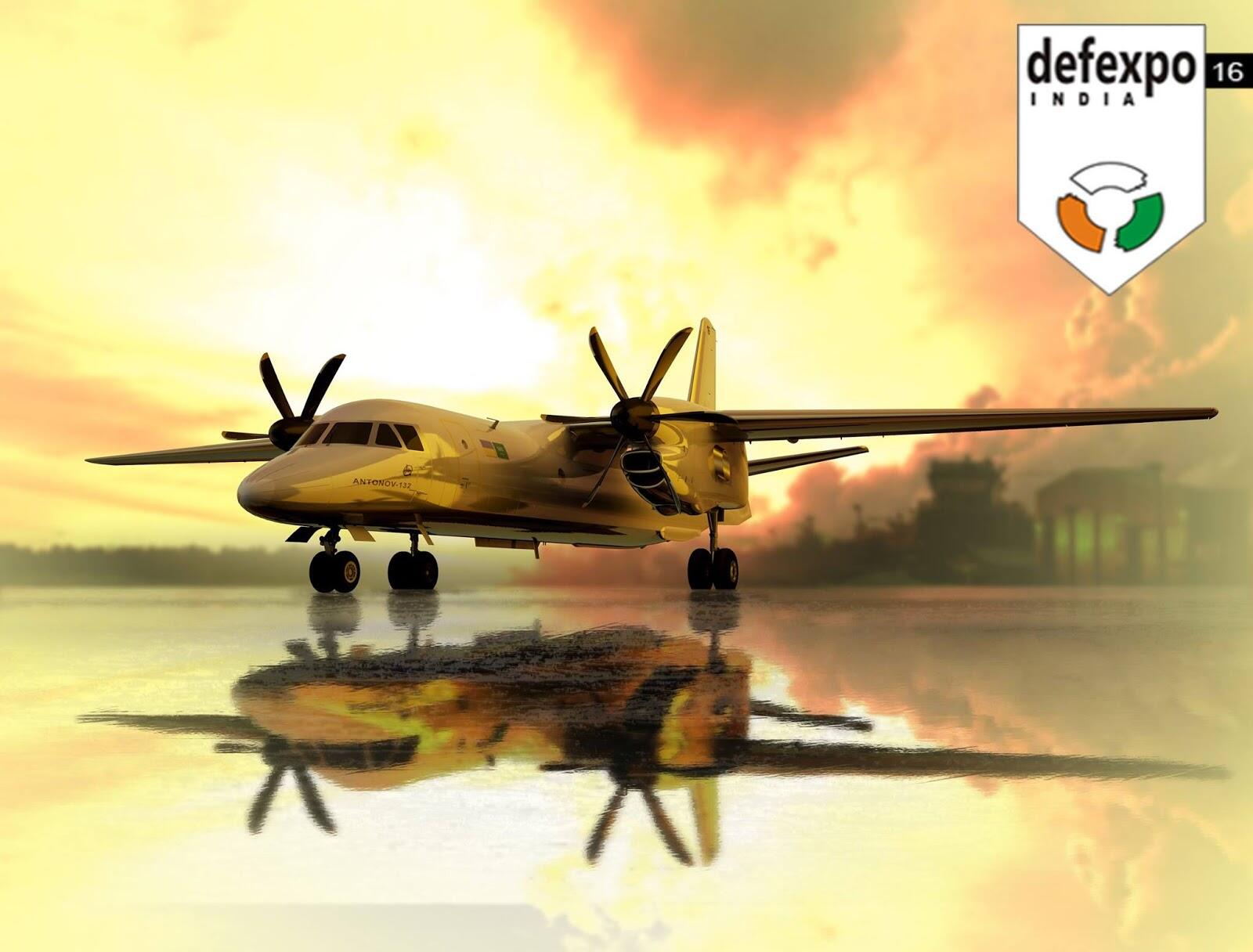 They spent a large part of a year fighting speculation about the safety of Indian An-32s that were in Ukraine for an upgrade at the peak of the conflict. Emerging mostly unscathed from that unnerving experience, old horse Antonov — whose An-32 light lifter remains the IAF's tactical backbone — is at DefExpo this year with big things on the table. Their swoop-is this year is three-pronged.
For starters, the company has mounted a hostile posture on the decaying Indo-Russian Multirole Transport Aircraft (MTA), opening a front with its An-178. The company says the An-178 "being under certification tests can be a basis for launch and joint fulfillment of the medium transport aircraft program in accordance with Indian customers' requests." (sic). Who better than the Ukrainians to know what's going down at rival Ilyushin that partners India's HAL on the so-far unmoving MTA programme?
Second, fresh from a successful upgrade contract for the IAF's An-32 fleet, Antonov is pushing the big replacement. They're at DefExpo this year flashing the An-132 concept — a multirole transport with a 9.2 ton payload that Ukrain is developing with Saudi Arabia and other partners. Antonov could make a formal pitch to India to sign up.
India has its hands full
with tactical aircraft programmes, but it's a superb reflection of the state of play that Antonov even believes it viable to put it on the table.
Finally, Antonov is pushing the An-148-300MP as a maritime patrol platform for the Indian Navy, presumably for its abortive MRMR programme.
Antonov's aggressive posturing is new, and fits in well with Russia's overall bigger presence at DefExpo (a land & maritime systems show) this year. The way things stand, it's always going to be a longshot for any more inventory in the transport space for the Indian Air Force, but the sheer unpredictability that has come to define contracting even in long lead-time acquisitions means there's clearly nothing to lose. And Antonov knows that.