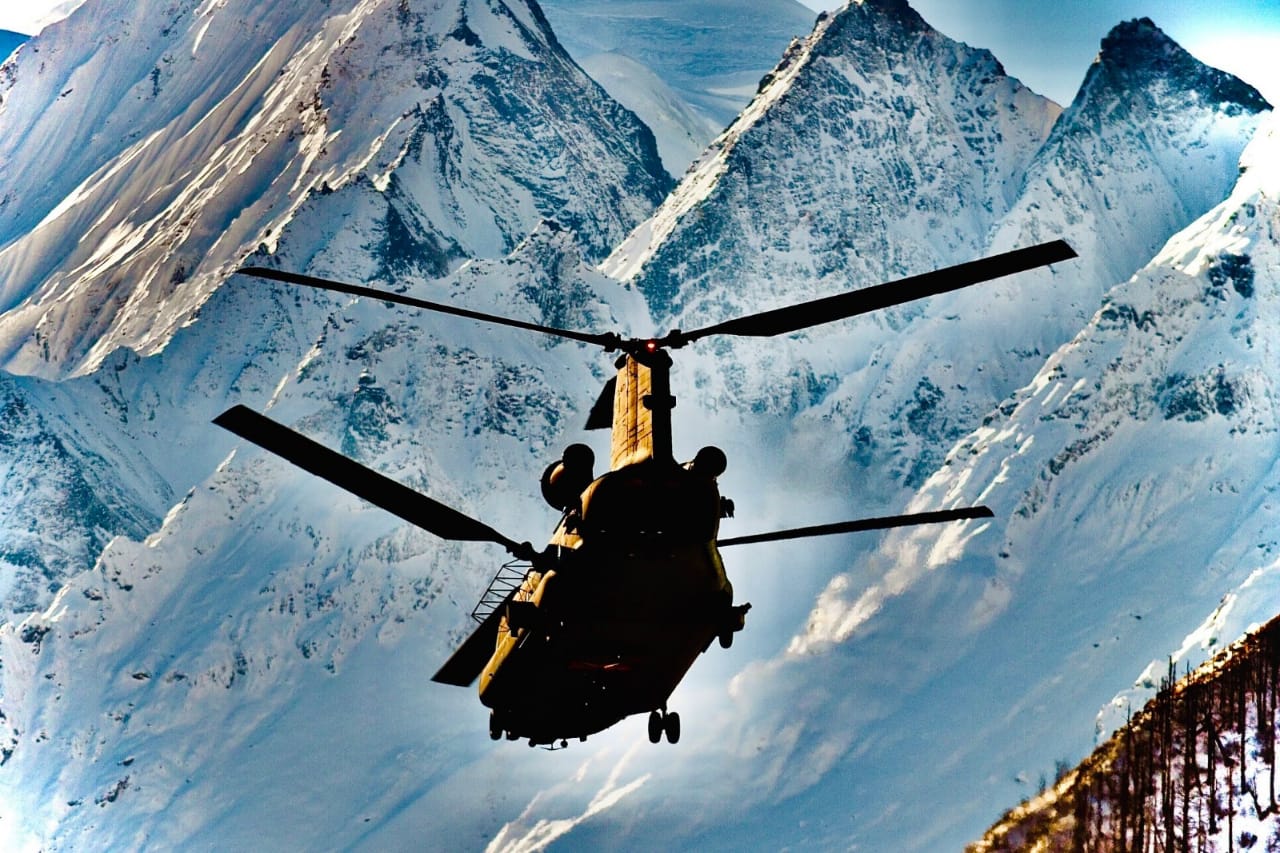 The Indian Air Force has just released images of its newly inducted CH-47F Chinook heavylift helicopters operating in Ladakh and the Siachen Glacier, the highest altitude operational area in the country. Part of the 126 'Featherweights' flight in Chandigarh, the Chinooks were commissioned in March 2019 and have spent the last year biting well into the duties they've taken on from the IAF's erstwhile Russian Mi-26 fleet.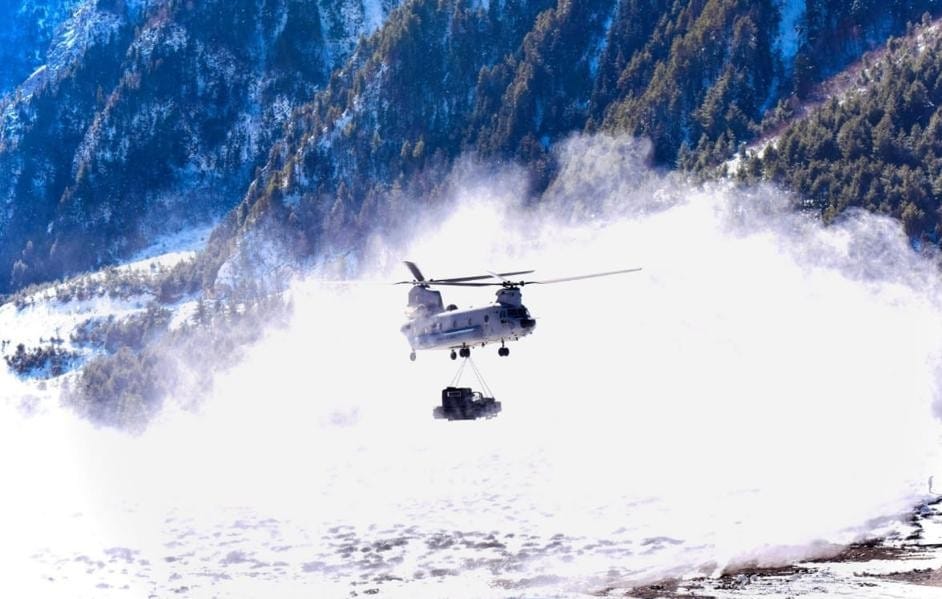 The images today of the IAF Chinooks' first missions in Ladakh and Siachen is also a throwback to specific capability considerations that saw the U.S. rotorcraft selected over the a new generation version of the Mi-26. While the Mi-26 has been an able operator at high altitude areas, operating flexibility and performance were among the key criteria that swung the contest Boeing's way during evaluations. The Indian Air Force was impressed with the possibility of rear-ramp logistics in hover over difficult terrain and the ability to negotiate much more limited landing areas even on slopes — both capabilities demonstrated during field evaluations, and part of presentations over a decade ago in 2009 by Boeing: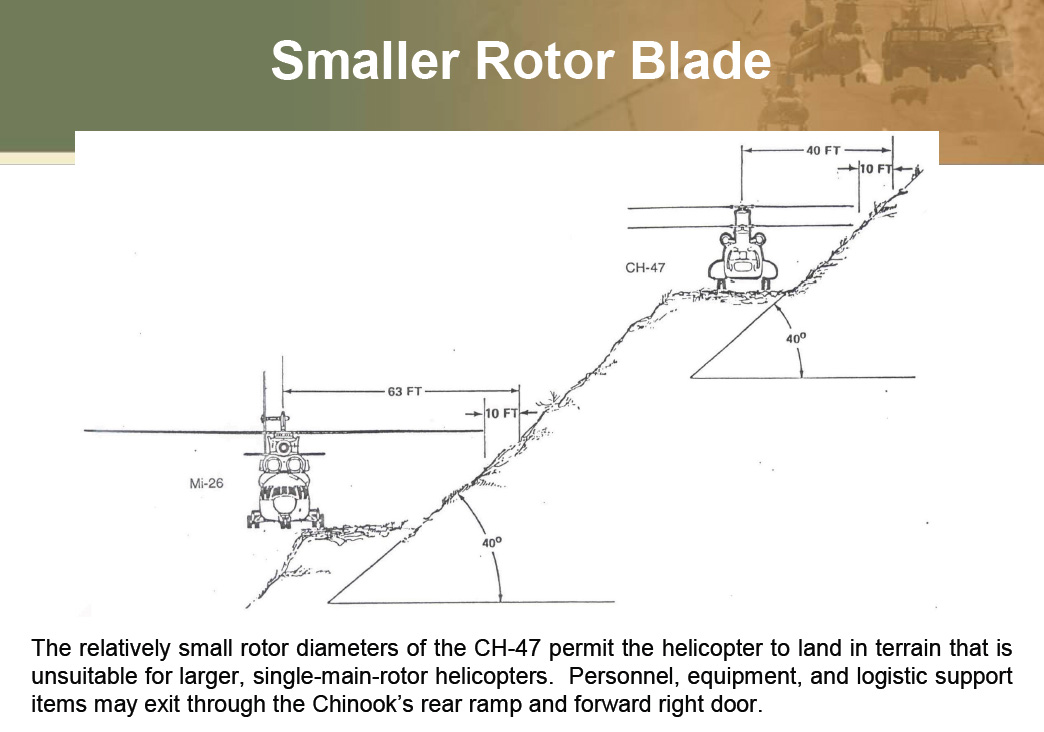 This year, IAF Chinooks will be seen in exercises where they'll likely take on underslung payloads of M777 guns, something the Indian Army got a taste of last September at the Yudh Abhyas joint exercise. A total of 10 Chinooks have joined the Indian Air Force, with deliveries of the final five on current contract to be delivered this year. India has options for 8 more Chinooks should it choose to exercise them. Chinook crowns and tailcone assemblies are built by Tata Advanced Systems Ltd in Hyderabad, with the first for India rolling out in 2017. Other components, including aft pylons and cargo ramp assemblies are built by Indian private firm Dynamatics in Bengaluru and wire harnesses by Rossell Techsys.
The Indian Air Force's 3 Mi-26 helicopters don't fly anymore and remain grounded — but could potentially receive a life extension. Reports last year suggested the IAF was looking at packing them off to Russia for an extensive overhaul that could give them another 10 years of service. The Mi-26s, the largest helicopters in the world, have operated in Ladakh and the North East. They were most notably visible last in 2015 following flash floods in the hill state of Uttarakhand.