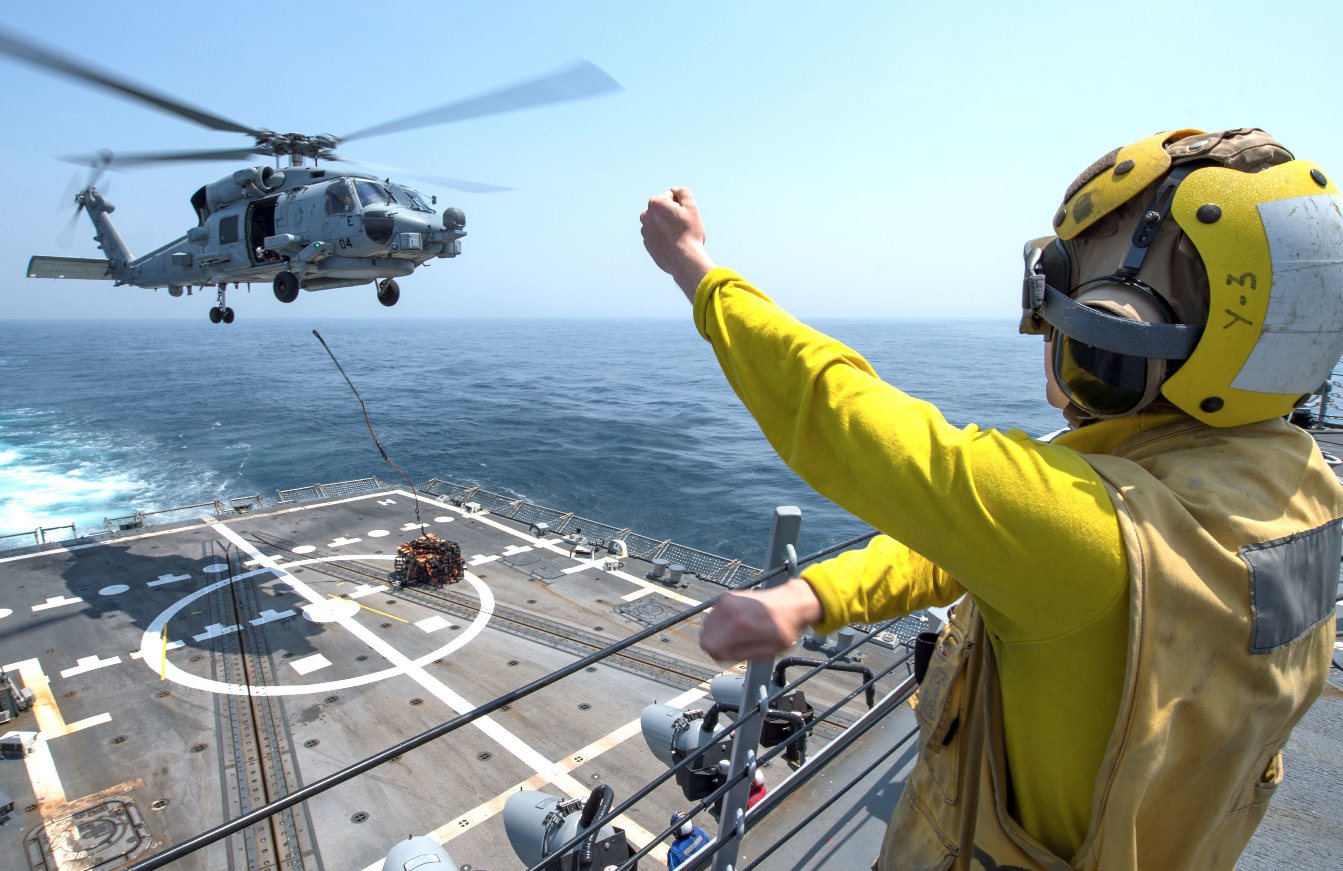 On Tuesday, the Indian Navy took its first tentative steps towards a contest that will stretch its dexterity, nerve and patience in a space thus far uncharted. It's not like the navy hasn't tried — it has, several times, but failed to bring proceedings to a concluded contract. Girding its loins and with a deep breath yesterday, the service has announced a fully re-wired acquisition effort for 123 medium naval multirole helicopters (NMRH). Unlike earlier attempts, troublesome in their own right, the fresh effort will play out under India's spanking new Strategic Partnership policy. More on that later. First, let's examine what the navy wants.
First off, and tellingly, the navy has split its requirement into two variants: a standard multirole version and one kitted out specifically for special operations. The standard version will replace the navy's in-service Sea Kings (both Mk.42B and UH-3H) and be deployed on missions that include anti-submarine warfare, anti-surface warfare, electronic intelligence, SAR, external cargo carriage and limited casualty evacuation.
The Special Operations variant will be specifically kitted out for its Marine Commandos (MARCOS) in maritime interdiction during anti-piracy operations, combat search and rescue (CSAR) and humanitarian assistance and disaster relief. The navy has drawn up a list of kit that it wants on the Special Ops version of the helicopter it chooses, including two pintle-mounted guns in the cabin, data-link, weather radar, automatic identification system (AIS), tactical air navigation system (TACAN), IFF, EOD, FDR, CVR, ELT, SATCOM, software defined radio (two V/UHF & one HF set), rescue hoist, deck lock system, integrated self protection suite for continuous monitoring, warning and countermeasures dispensing against infrared, radar and laser guided and standard fittings for day and night flying manned by crew of four persons.
The Indian Navy will decide on how many of each it wants in the 123 when it formally floats an RfP by next year.
The 123 NMRH helicopters will operate off aircraft carrier INS Vikramaditya, the two upcoming indigenous aircraft carriers (Vikrant and Vishal), the three Shivalik-class stealth frigates, the follow-on P-17A frigates as well as current and future destroyer types (Delhi-class, Kolkata-class and Visakhapatnam-class). Likely contenders include the Lockheed-Martin Sikorsky MH-60R, NHIndustries NH90 and Airbus Helicopters H225M (earlier EC 725).
The Indian Navy has had a rough time trying to phase out its legacy Sea King fleet, alongside an attempt to upgrade some of them. Its fleet of Mk.42Bs that came in 1987 on board INS Viraat desperately need replacement. An earlier fleet of Mk.42 and 42As that operated off the INS Vikrant aircraft carrier were progressively phased out in the nineties. Other than Viraat, the Sea King Mk.42Bs operated off India's Nilgiri and Godavari-class frigates. It was in 2000 that the navy first flipped the switch on replacing its older Sea Kings, announcing interest in what it designated the Multirole Helicopter (MRH) contest for 16 airframes. Nearly two decades later, the contest hasn't borne fruit, though landing platform dock INS Jalashwa that was sold to India by the U.S. in 2007 arrived with a mini fleet of six Sikorsky UH-3H Sea Kings. Importantly, the 16 MRH hasn't been merged with with 123 NMRH requirement. The two have consciously been kept separate.
Calling the MRH contest turbulent would be an understatement. The Naval HQ nearly pulled the plug on an ill-tempered contest to buy the 16 MRH helicopters a couple of years ago on issues of price and the fact that things were severely muddied by a variety of factors. The contest drifted endlessly until the bids from Sikorsky/Lockheed-Martin and NH Industries expired. Earlier believed to be dead, Livefist can now confirm that the MRH effort for those 16 helicopter is still officially on track and being actively re-assessed and revived by the navy.
The acquisition will be a difficult one, even in the readily complicated and long-winded business of military contracting in India. For one thing, it will be the Indian Navy's entry into the unknown world of India's new Strategic Partnership policy. As things stand, the switch stands flipped. The wake of helicopter acquisition in the navy raises several difficult questions of how easy the new ride will be. At any rate, it begins on the first Friday of October when vendors reply to the navy's call.