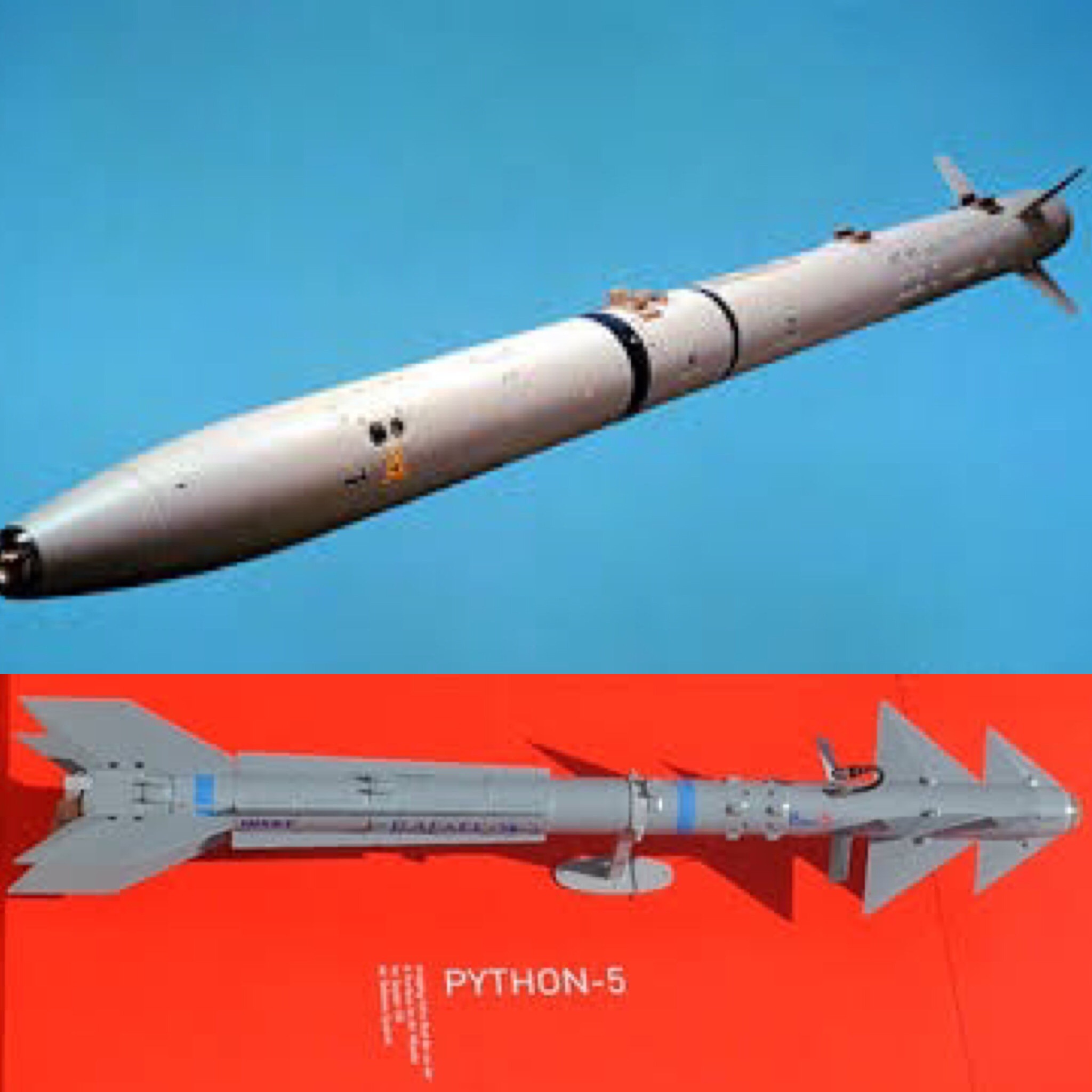 As India's LCA Tejas, which entered tentative service with the Indian Air Force last year, works to prove itself as the combat platform it was intended to be, there's trouble brewing on a crucial capability that planners won't be softening on: a close combat air-to-air missile. While the Aeronautical Development Agency (ADA) had chosen the Rafael Defence Python-5 for integration tests, it is now clear that things have run into, well, rough weather.
Livefist can confirm that the Indian Air Force has now advanced discussions with MBDA to explore the possibility of the ASRAAM arming the LCA. The selection of the Python-5 by the LCA's governing body ADA precedes the IAF's selection of the MBDA ASRAAM, a contest in which it defeated the Python-5, in addition to the Diehl IRIS-T and Raytheon AIM-9X Sidewinder.
"The IAF opened discussions with us shortly after we were awarded the ASRAAM contract for the Indian Jaguars," a senior MBDA official tells Livefist.
Reports suggest the ADA and LCA test teams are not fully satisfied with the Python-5 integration. Sources indicated flutter issues slowing progress on the missile's integration and testing. These, and other, issues are believed to have stalled the Python-5's path at the carriage trials stage, with no test firing conducted yet. The LCA is, however, making progress on the Python-5's sister weapon, the beyond visual range Derby.
Asked about whether they were aware of the problems with the Python-5, the MBDA official quoted above said, "The Python-5 has many more control surfaces than the ASRAAM. That's a problem. It's also 15-20 kg heavier than the ASRAAM, which is a problem for a platform where weight is an issue directly under address."
MBDA, which is hoping to ride out the ASRAAM as a common close combat missile across India's combat aircraft on the strength of its fitment on the IAF's Jaguars is hoping a prospective decision by the LCA team will help seal its status in country. While India is developing the beyond visual range ASTRA missile, it doesn't have an indigenous close combat weapon program. As Livefist reported yesterday, MBDA is already engaging with the IAF to possibly arm the latter's Hawk trainer fleet with the ASRAAM and Brimstone.
Israel's Rafael won't give this one up without a real fight though. Getting on board the LCA program wasn't easy, and contenders will justifiably see it as a door to more opportunities in country. Commonality could be a strong suit for MBDA, with the first ASRAAMs now in service with IAF Jaguars (Livefist had a chance to see some in the production line at MBDA's new facility in Bolton, UK), but the Python is also in Indian Air Force service, albeit with in its surface-to-air SpyDer configuration.