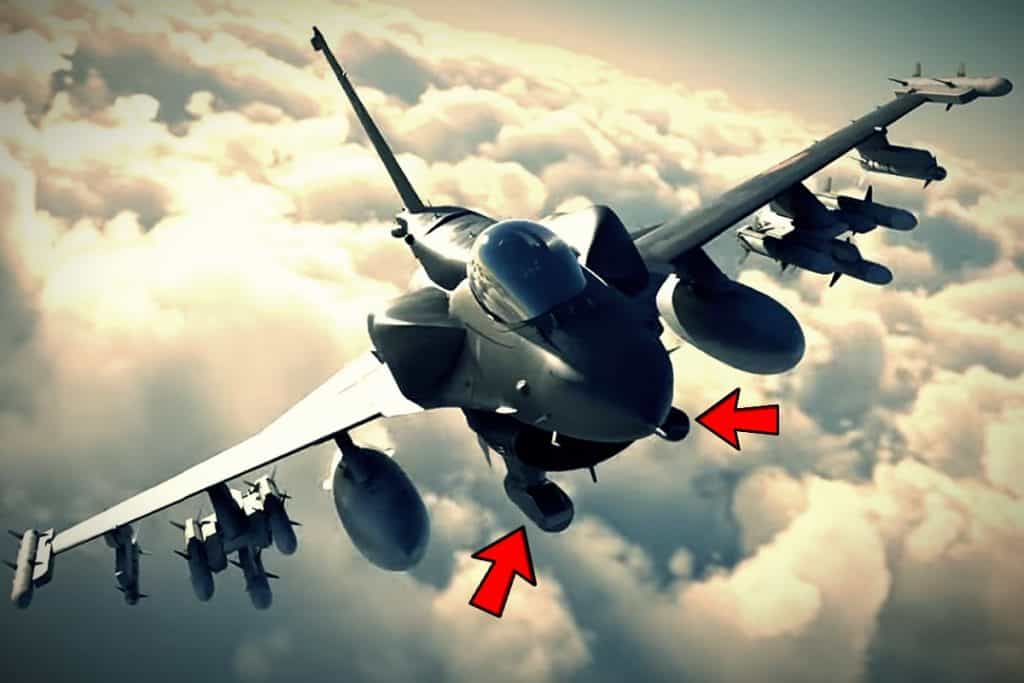 In the latest push as part of a long-running effort to build an advanced avatar of the F-16 in India, Lockheed Martin is looking to shift the manufacture of certain parts and subsystems of its Legion-ES infrared search and track (IRST) sensor system and Sniper advanced targeting pod to India, and says it is working with the Biden Administration to secure the required licenses. The announcement came at the company's 8th annual suppliers conference in India and is the latest element in an overall 'Make in India' thrust that foreign vendors are looking to achieve in country.
Company representatives confirmed to Livefist that requests for quotations (RFQs) are to be sent out to prospective Indian suppliers by the end of this year. The Legion-ES (ES = embedded system) is Lockheed Martin's latest offering in the IRST21 product line, while the Sniper is an electro-optical targeting system for precision guided weapons. Both the Legion-ES and Sniper are part of the F-21 fighter package that Lockheed-Martin has pitched to the Indian Air Force for its 114 MRFA program, which envisages a large license build venture on Indian soil. Should Lockheed Martin secure the U.S. licenses to build advanced pod parts in India, it add to a sizable list of work already outsources to Indian manufacturers and joint ventures in country.
"Our joint venture Tata Lockheed Martin Aerostructures Limited (TLMAL) in Hyderabad established over a decade ago produces major aerostructure components for the C-130J Super Hercules transport aircraft. This is the sole supplier of these components to Lockheed Martin and is an integral part of our global supply chain. Recently, TLMAL reached the milestone of having manufactured and delivered the 150th C-130J empennage. Our other joint venture, Tata Sikorsky Aerospace Limited (TSAL), also established over a decade ago, manufactures aerospace components for commercial helicopters & aircraft and has expanded to include aircraft engine components for aerospace industry companies as well. It is also fully integrated into the global supply chain. As of now, TSAL has delivered 157 S-92 cabins to date," a Lockheed Martin representative said.
At present, more than 70 Indian suppliers have been integrated into Lockheed Martin's global supply chain. The two LM joint ventures in India are fed by more than 500 suppliers, including over 140 Micro, Small & Medium Enterprises (MSMEs), allowing the two JVs to generate more than $600 million worth of exports thus far and produced over $200 million in Indian industry revenues. Lockheed Martin says it has has invested over $100 million thus far in manufacturing equipment, tooling, IP at these two JVs.
At the recently concluded Lockheed Martin suppliers conference, 135 companies of all sizes including large, MSMEs and start-ups participated and received the opportunity to showcase their company to key stakeholders from the government and industry. More than 250 delegates participated in person while more than 200 delegates participated virtually through Society of Indian Defense Manufacturers CII Hive platform.
Livefist did a walkaround on the F-21 offering with Lockheed Martin's then leadership in 2019 when the souped up F-16 was unveiled to the Indian market:
While India's MRFA program remains a while away, Lockheed Martin has had a substantial recent run in the country. A dozen C-130J Super Hercules tactical transports are currently in service at two Indian Air Force squadrons since deliveries began a decade ago, with a case being made for at least a dozen more to be added to the fleet. The Herc has had a typically busy time in IAF service, most recently lighting up television screens during the inauguration of a 'road-turned-runway' as part of the highway-airstrips project in eastern Uttar Pradesh. Indian Prime Minister Narendra Modi arrived on site in the type: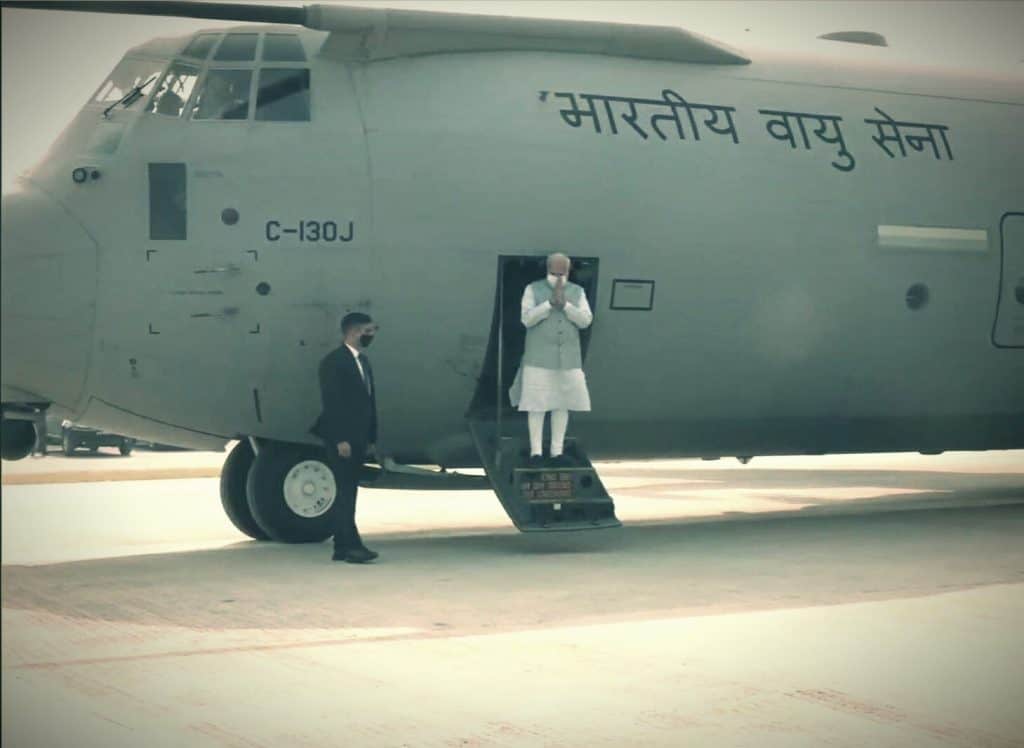 New Lockheed Martin-built airframes are also inbound into the Indian Navy in the form of the first of 24 MH-60 Romeo helicopters. The Indian Navy took delivery of the first examples at San Diego in July this year, with a third handed over in October. The aircraft are expected to begin arriving in India early 2022. The MH-60R will be a contender for the Indian Navy's huge NMRH (naval multirole helicopter) acquisition that looks to procure 123 airframes. You can read more about that program here.