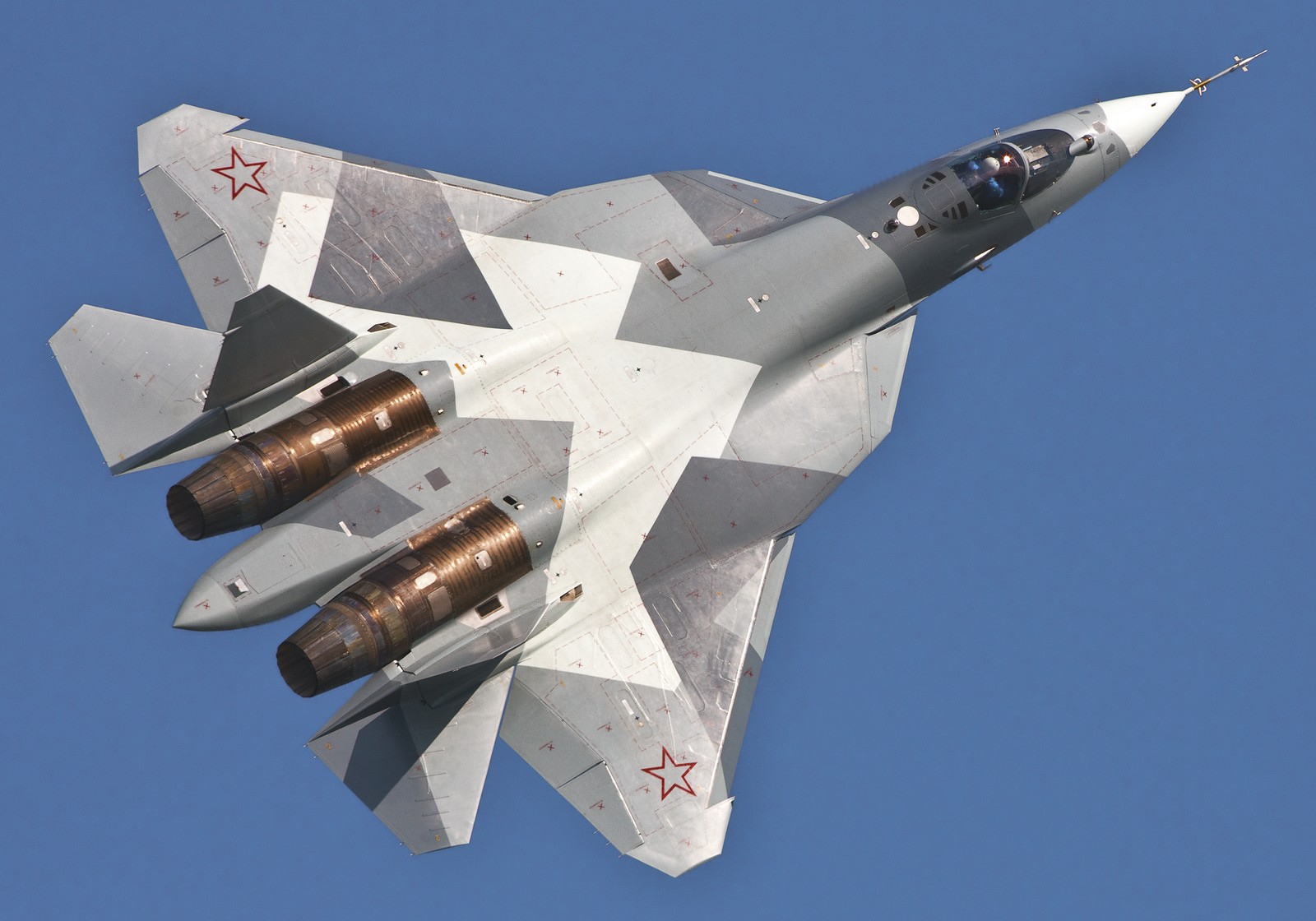 In a first formal confirmation from either government, Russia today said that India had 'temporarily suspended' participation in the Su-57 fifth generation fighter aircraft program, a decision reported to have been taken by the Narendra Modi government in February this year.
Responding to a question from Livefist, Dmitri Shugaev, director of Russia's FSMTC — which controls Moscow's arms exports — said, "Yes it's true India has temporarily stopped participation in the FGFA project. Russia has advanced far in the Su-57 tests and it has orders from the Russian MoD."
India decided last year to go slow on the FGFA program that had been intended as a joint program between Russia's Sukhoi, HAL and production agencies on both sides. But a large cost commitment not quite justifying the levels of India's technological involvement and subsequent workshare in the program, a decision was taken to slow down and take a rethink. Today's comment from the Russian arms export control chief confirms turbulence over the last 18 months that resulted in India pulling the plug.
Shugaev minced no words when he said he understood the 'comprehensive issue from a financial standpoint' but said he was hopeful still of a resolution.
"We have not shut any doors, and understand it is a comprehensive issue from a financial standpoint. If and when India is ready to return to this project, we are willing to negotiate terms and format. This project could see different forms of cooperation in the future — a JV or technological cooperation. The FGFA was a joint project for a joint product," he told Livefist.
The tailspin adds to the aggressive lack of clarity on India's fifth generation fighter plans, which has variously included talk of an F-35 pitch — nowhere near a concrete discussion — and India's looming fourth generation Make in India fighter contest being yoked to accelerated development of the Indian concept AMCA fifth generation jet.
"Russia was willing to share what no other country would have shared with India. It could have been a joint product with joint rights. There were all the legal necessary grounds for it being far beyond license production. We understand why India suspended the project, and are ready to cooperate. But allow me to repeat that we aren't shutting any doors," Shugaev said.
To be sure, India's decision to pull out of the FGFA program leaves plans very much in the lurch. Russia's 'open door' may not be far fetched at all, considering the Su-57 is still seen as the only low risk option for India to acquire a fifth generation jet it has already made major financial commitments towards. But as India's military aviation quest flies through unprecedented headwind in terms of budgetary pressures, only a political push typical of India-Russia relations for decades can get India to step back in.