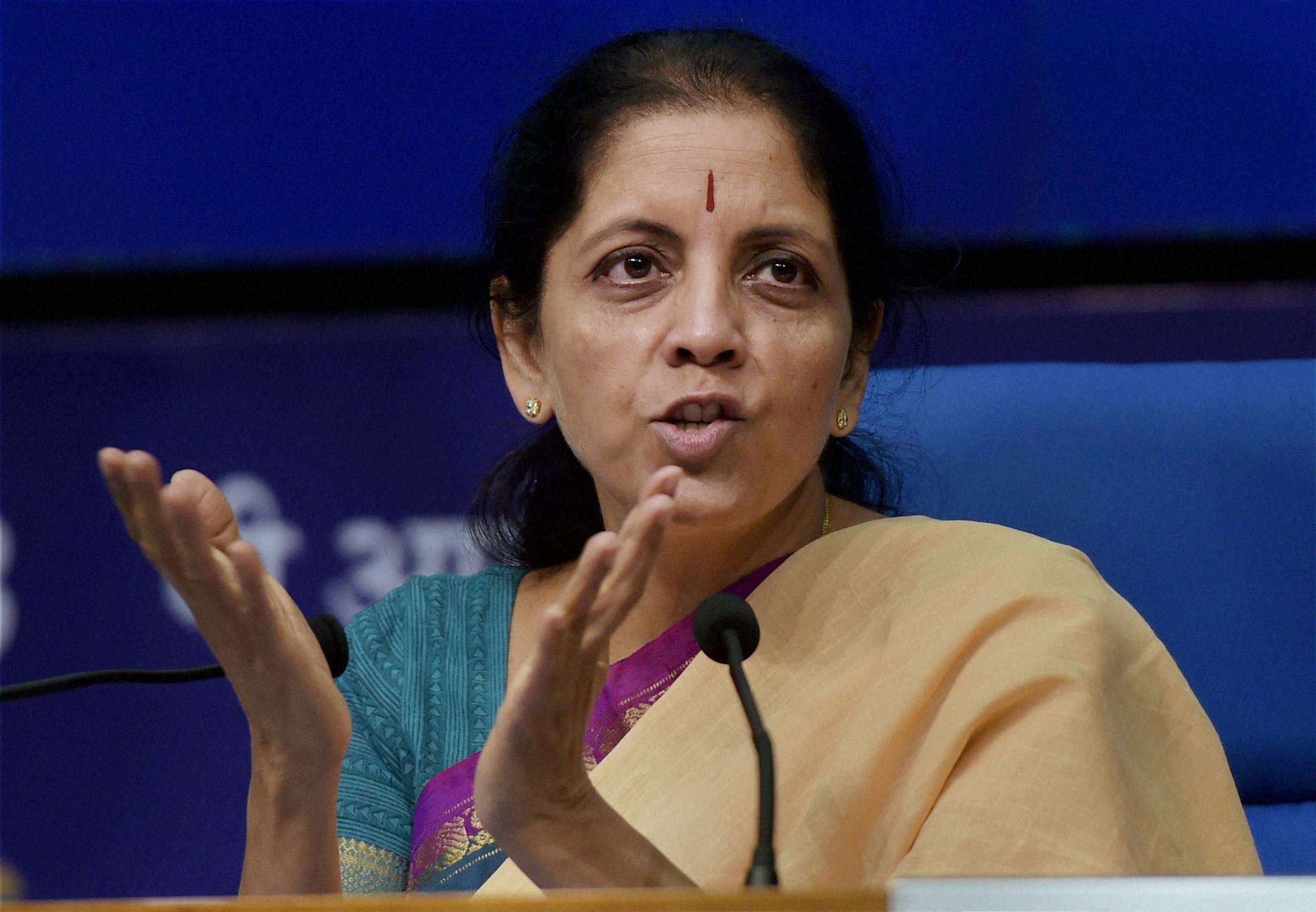 By NIRUPAMA SOUNDARARAJAN
Senior Fellow, Pahle India Foundation
When Nirmala Sitharaman takes on strength as India's new defence minister today, one of the biggest, most daunting challenges on her table will be fixing her new ministry's roadmap for Prime Minister Modi's Make in India paradigm. The new office she occupies carries with it the difficult charge of executing and delivering on the country's most ambitious promise in the defence space — an unprecedented degree of self-reliance borne from a mixture of foreign investment and private sector ramp-up, coupled with the consolidation and elevation of India's defence supply base. Ms Sitharaman already knows her job is one of the toughest on Raisina Hill. She also knows that in her hands stands entrusted her political leadership's flagship scheme.
The biggest problem that India's defence industrial space faces is the multiplicity of producers — small, large, public sector, private sector, MSME, foreign — and the maze of decision-making agencies, including the Ministry of Defence, Ministry of Finance, Ministry of Commerce, Cabinet Committees, and literally countless sub-committees, councils and task forces. It is tempting to believe they work cohesively, with trust and agility but they generally don't. And this is despite the fact that all of them work for one consumer – the Government of India. Defence is the one sector where a monopsony — a market situation with only one buyer — is inevitable. Each stakeholder has a place and a role to play in India's defence policy and strategy irrespective of whether they know their part. Collectively as a nation, we may choose to ignore the fact that defence is an "industry", a business, but that is the truth. And under the revelation of this truth, the choice of an erstwhile commerce minister as the current Raksha Manti (RM) seems soundly logical rather than perplexing.
First and foremost it would seem wise to note which agency is, in fact, "in charge" of defence. Let's break away from the complex labyrinths of defence and break this down to its most simple. In a document titled 'In Defence Of The Nation' published last year, the government stated, "The Government of India is responsible for ensuring the Defence of India. The Supreme Command of the Armed Forces vests in the President of India. The responsibility for Defence of the country rests with the Cabinet. This is discharged through the Ministry of Defence, which provides the policy framework and wherewithal to the Armed Forces to discharge their responsibilities for defence of the country."
Defence is the responsibility of the Cabinet, which will always include MoD, Ministry of Finance (MoF), Ministry of External Affairs (MEA) and Ministry of Home Affairs (Home), amongst others. In this context, it would be best to clarify the role of the Ministry of Defence (MoD) and by extension that of the RM. The document continues:
"The prime task of the Ministry of Defence is to prepare for Defence of the country by providing required Infrastructure, adequate trained Manpower and Defence Equipment and Platforms to the Armed Forces."
Based purely on the above statements, the MoD's responsibility, apart from strategy, is to provide the requisite inputs to implement defence policy, in other words, to ensure that the implementers of the defence policy — the armed forces have the requisite inputs, that is, infrastructure, manpower, equipment, and platforms – the mainstay of any manufacturing sector or business. In even simpler terms, the MoD should frame its policies around the business of defence. Hence, again, why is it surprising that we have an erstwhile commerce minister as the new defence minister?
The current discourse around defence has been dominated by combat readiness, which generally translates into ensuring that the armed forces have the necessary infrastructure and equipment to deal with war and warlike scenarios, especially since the lines between external and internal threats are slimming. Combat readiness means either of or both of two things – reliance and sufficiency. The prefix of "self" before the two parameters mean that the two parameters be home grown, a worthy and an important vision and mission. But, in the interest of national security we must drop the prefix, at least for the time being. Again, in the interest of combat readiness, it does not matter if our equipment is homegrown or imported, especially when we know that 90% or thereabouts of our current demand (by a single consumer, the Government of India) is met through imports. Imports, meaning trade, have everything to do with the Ministry of Commerce (MoC), even those of national importance. The policies fall under the aegis of MoC, because in its threadbare form, defence imports, like any other, is trade.
If we were to put "self-reliance" and "self-sufficiency" on priority, it means that the business of defence has to be stepped up. There is a reason why the issuance of Industrial Licenses for defence manufacturing has remained with the Department of Industrial Policy and Promotion (DIPP), which is under MoC, despite its brief interlude with Home. A huge deterrent to domestic production has been in procuring these licenses – a clear example of MoD and MoC not being on the same page. The evidence is that India's defence MSMEs that would form the backbone to defence production and defence export are unable to do so, because defence MSMEs do not come by licenses easily. Defence export licenses are an entirely different ballgame.
The MoD, by its own definition, needs to provide equipment and infrastructure. This means, MoD needs to focus on the business and on the industry of defence. A commerce minister is in a strong position on how to do this. A commerce minister knows best how to work with multiple stakeholders, many times with conflicting priorities. A commerce minister knows how to bring all stakeholders together, to engage with industry, to arrive at policy consensus in consultation with industry. A commerce minister would know the impediments to domestic production, to imports, to exports.
The key enablers for a good defence policy are defence procurement (domestic or imported) and defence financing. Without the finances, especially for a sector like defence, which is money guzzler in India, defence procurement will not be possible. Conditioning has led us to believe that the defence sector has to be a cost centre, but this is not true. Cases in point are the United States of America (USA) and Russia, to name a few.
Having the Finance Minister (FM) doubling as defence minister for one and a half years would have helped in sorting many a differences between MoD and MoF, especially on budget allocation.  It was under Jaitley that many of the Shekatkar Committee Report's recommendation on rebalancing defence expenditure (increasing the retirement age of by two years, downsizing manpower in non-combat roles, review of non-combat organisations of the armed forces), were accepted, all which that appear trivial and inconsequential, actually free up substantial monetary resources. This may well have been the reason for having the FM serve as the RM.
This we know that bureaucratic processes have impeded defence procurement. We also know that Make in India in defence has not taken off, among other things, because of licensing issues, similarly for defence exports. The domestic defence manufacturing sector is rife with mistrust. Yesterday, MoD needed an FM to examine defence budgets and expenditure to free monetary resource. Today, the MoD needs a commerce minister who will view defence as an industry, as a business, to foster trust between all stakeholders, to ease doing business in defence, to ease the licensing process for production and export, to review the current FDI policy, to make India's armed forces combat ready.
As mandated, the responsibility of defence should be left to the Cabinet and the MoD must focus on providing infrastructure, manpower, equipment, and platforms; MoD must focus the business of defence. For this reason, above all perhaps, Nirmala Sitharaman is a logical choice as the India's next defence minister.
Nirupama Soundararajan is a Senior Fellow and Head of Research at the Pahle India Foundation, a Delhi-based policy think tank. Her research interests focus on defence economics and the financial sector. She can be reached at [email protected]