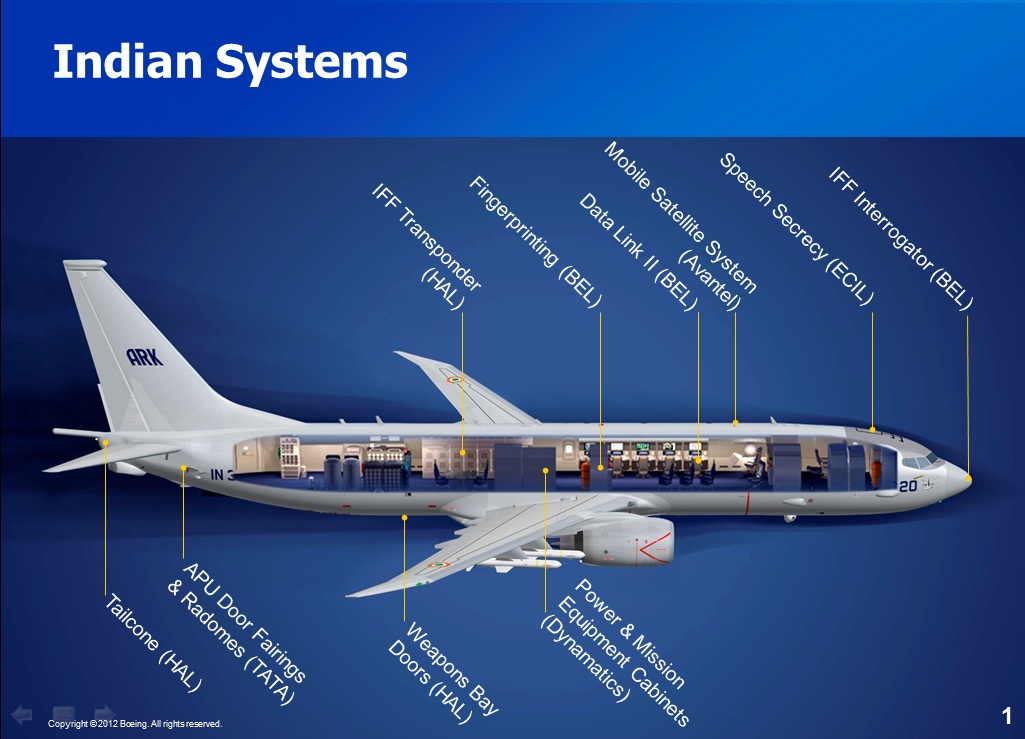 WASHINGTON D.C. / July 25:
By now, it seems pretty clear that military interoperability agreements like the Communications Interoperability & Security Memorandum of Agreement (CISMOA) are on ice as far as Indo-US relations are concerned. I've
posted quite a bit
in the last two years about the equipment and kit that the US government is
constrained to withhold
from India as a result of Delhi's resistance to entering into a CISMOA with Washington. This has typically included encrypted voice, IFF and advanced secret communication equipment, all administered by one US armed service or the other. So far, even though the Indian military has said the lack of equipment protected by agreements like CISMOA, didn't make the platforms contracted any less capable or effective, there was no real sense about how the military was actually filling those gaps. Let's be clear: those
were
gaps, despite what
certain military chiefs said
.
Well, that's where the slide above comes into play — it was in a presentation that Boeing made today to a group of us visting journalists in Washington. It illustrates just how the Indian Navy has plugged the CISMOA-induced gaps on the American platform — notably, speech secrecy kit by India's state-owned Electronics Corporation of India Ltd (ECIL), IFF interrogator and transponder by BEL and HAL respectively, mobile satellite system by Avantel and fingerprinting kit by BEL. All very interesting.
The gear on the P-8 platform that was held off as a result of the absence of a CISMOA, are understood to include a Raytheon IFF transponder (Mode IV Crypto), SINCGARS radio, TACTERM/ADVT secure voice (HF) terminals and Rockwell-Collins SATCOM transceivers.
(Am in Philadelphia now. Visiting the rotorcraft systems facility tomorrow where the CH-47 Chinook is built and Boeing's part of the V-22 Osprey is done. Also, by the way, I happen to be live-tweeting interesting stuff from this tour.)