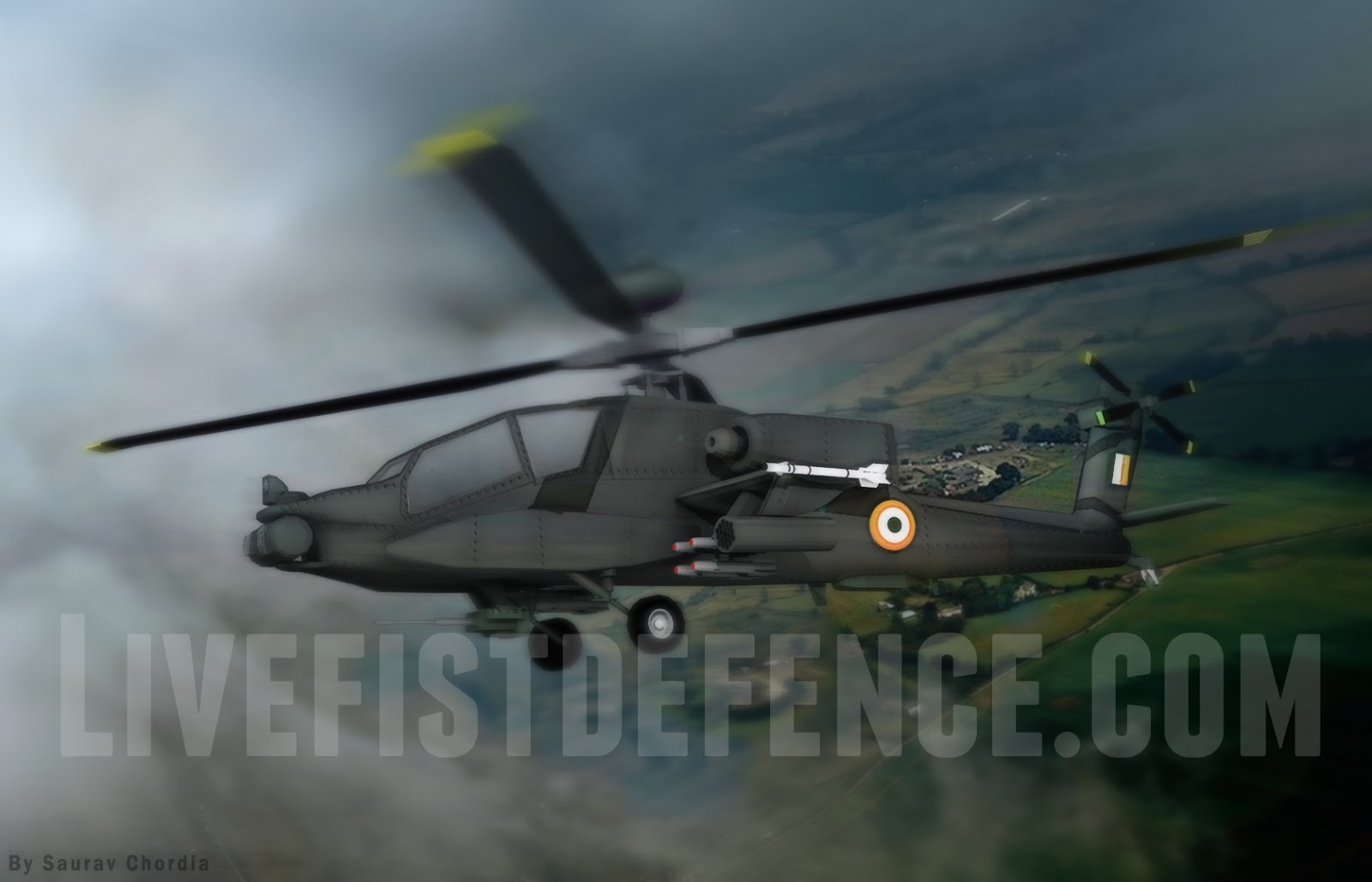 It has been known for a while that the Indian military will shortly be on board for a far bigger number of attack helicopters than it has ever operated before, there are finally numbers on the table. Livefist can now confirm that India has an express requirement of 39 additional AH-64 Apaches, over and above the 22 originally contracted in September last year. The requirement has been officially defined by the Indian MoD. Of the 39, the first 11 will be options locked to the original contract, with the same price and configuration. The additional 28 will be a freshly negotiated government-to-government contract that could include configuration changes. These new figures also provide the first fleet numbers that the Apache will sport in Indian service: 33 with the Indian Air Force (22 contracted + 11 options at 2009 price) and 28 with the Indian Army. Sources say the options for 11 could be signed before deliveries of the the original 22 begin in 2019.
The stated numbers are interesting and effectively mean the Indian military is looking at operating roughly four attack helicopter squadrons split between the IAF and Army (the IAF technically operates two squadrons of the Mi-25/35 now, though availability means numbers closer to a single squadron at any given time, or less). While the two services haven't fully cleared up differences in command and control — the Army still insists on full control of battlefield air assets to the exasperation of the IAF — there hasn't been any real doctrinal "settlement" on how things will move operationally forward. Livefist learns that an existing document specifically detailing the use of attack helicopters between the IAF and Army will be refreshed and updated before deliveries to the IAF begin in 2019.
In September last year, India signed up after protracted negotiations for 22 AH-64E Apaches, half of which will be Longbows. The Boeing-Tata manufacturing joint venture that's coming up in Hyderabad will deliver the first Indian-built Apache fuselage in 2018, and will service standing orders for at least 200 new airframes for Boeing's customers around the world. When ready, it will be the world's sole global supplier of Apache fuselages. Boeing is also believed to be looking to actively expand its supplier base in India, so it's likely that the 'Make in India' component of finished AH-64s could step incrementally up over the next decade.