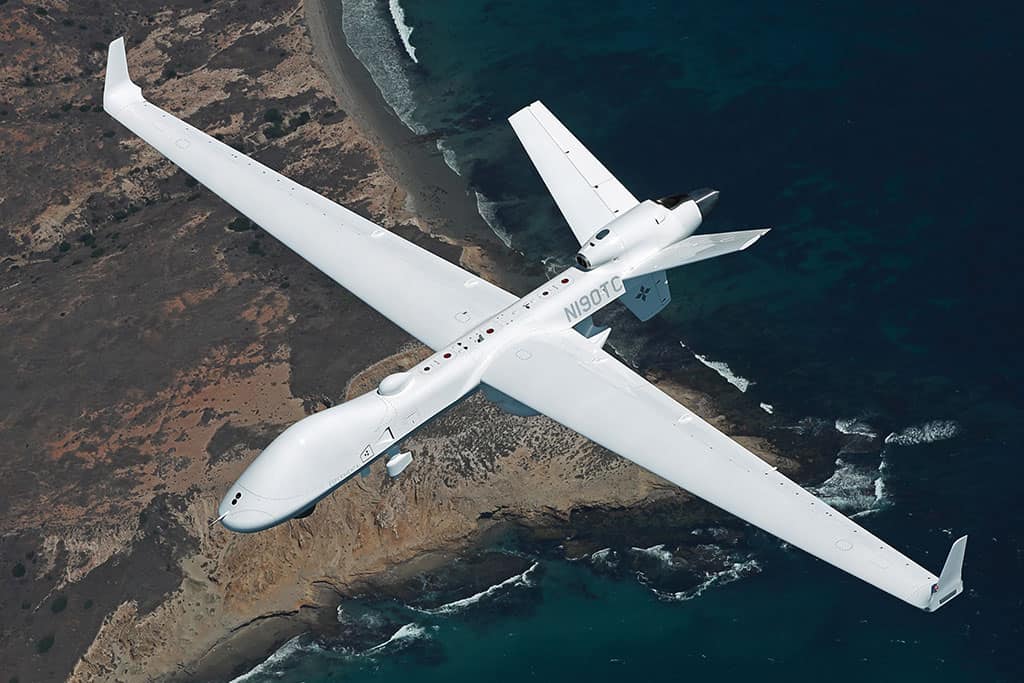 Two U.S. General Atomics MQ-9B SeaGuardian intelligence-surveillance-reconnaissance drones arrived at the Arakkonam naval air station in India's Tamil Nadu state earlier this month to boost the Indian military's surveillance sweep amidst a live military confrontation with China in Ladakh and the need for elevated surveillance over the Indian Ocean.
Livefist can confirm that the two SeaGuardians have been flying sorties over the Bay of Bengal. Leased directly from General Atomics under emergency procurement rules necessitated by the Ladakh situation, the pair of drones are only a fraction of the 22-30 such dones, including armed versions, that the Indian military has been looking to procure since the Obama Administration.
The SeaGuardian drones under lease by the Indian Navy aren't weaponised, though the type is capable of being configured for anti-surface warfare, anti-submarine warfare and the airborne anti-mine capability.
In a statement last month to announce the start of validation flights of the SeaGuardian in Japan, General Atomics said, "The SeaGuardian RPAS features a multi-mode maritime surface-search radar with Inverse Synthetic Aperture Radar (ISAR) imaging mode, an Automatic Identification System (AIS) receiver, a High-Definition – Full-Motion Video sensor equipped with optical and infrared cameras. This sensor suite, augmented by automatic track correlation and anomaly-detection algorithms, enables real-time detection and identification of surface vessels over thousands of square nautical miles."
Specifically, the SeaGuardian's onboard sensors included the GA-ASI Lynx® Synthetic Aperture Radar (SAR), a Raytheon Intelligence & Space SeaVue Expanded Mission Capability (XMC) radar, a Raytheon Intelligence & Space Multi-Spectral Targeting System, a Leonardo Electronic Support Measure (ESM)/Electronic Intelligence (ELINT) SAGE 750, a Shine Micro Automatic Identification System (AIS), an Ultra sonobuoy receiver and a General Dynamics Mission Systems-Canada sonobuoy processor.
In September off the coast of Southern California, the SeaGuardian, a derivative of the Predator platform, underwent its first test flights configured for surveillance operations over open-water, serving to demonstrate MQ-9B capabilities in the maritime environment.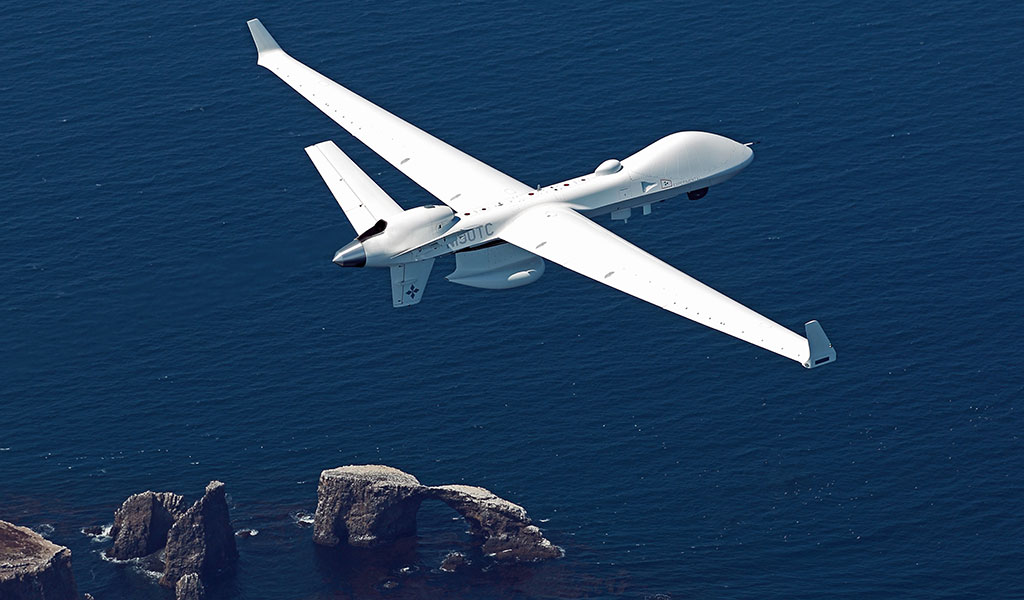 It is possible that the Indian Navy deployed one of the leased SeaGuardians during this month's two-phase Malabar naval exercise that involved India, the US, Japan and Australia, though this couldn't be confirmed. The drones arrive well after India signed the Communications Compatibility and Security Agreement (COMCAS) with the United States, paving the way for export controlled communication equipment held off earlier military hardware like the Indian Navy's Boeing P-8Is and Indian Air Force's C-130J and C-17 aircraft.
The drones also arrived shortly after India and the U.S. managed to nail down the last of the foundational military cooperation agreements, the Basic Exchange and Cooperation Agreement for Geo-Spatial Cooperation (BECA).