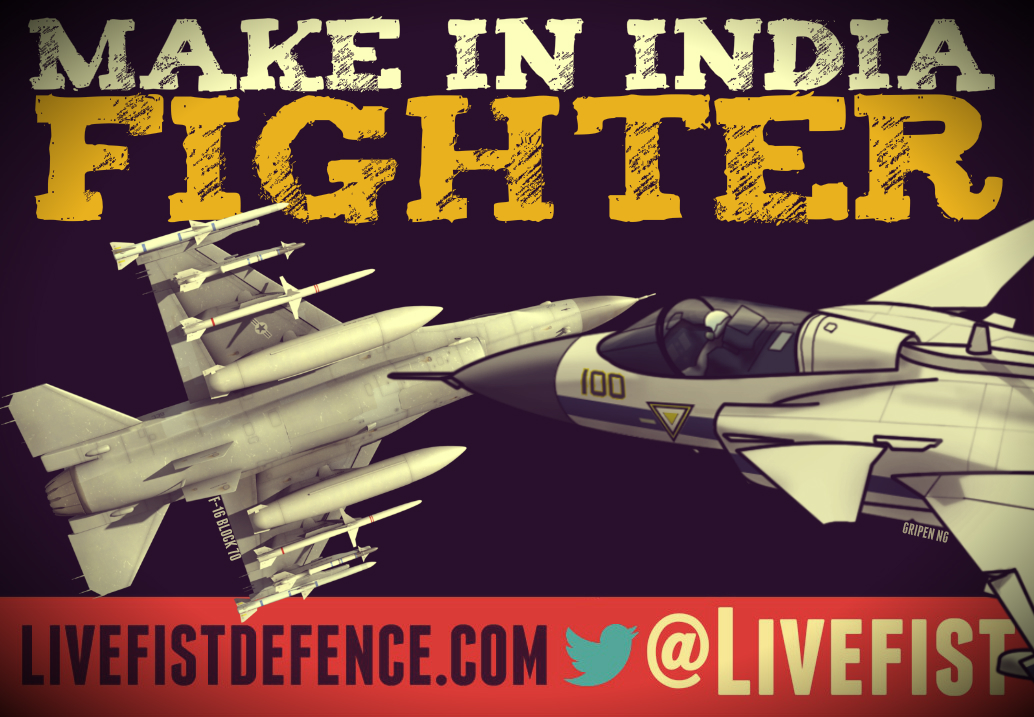 India's Defence Minister Manohar Parrikar today took questions on a piece of procurement action that's occupying more mindspace than any other — India's next Make-in-India fighter lines, adding fresh official detail to a string of programmes that have largely been speculated upon for the past few months. Livefist gives you the low-down:
India's next fighter production line will be of a single-engine foreign type, confirmed defence minister Manohar Parrikar today, clearing up speculation that this was still in doubt (this was a scenario first reported by Livefist here). This, in essence, narrows the next contest to a possible two-horse race between the Gripen and the F-16. Livefist has detailed both campaigns and pitches earlier. Significantly, the Minister said the process of contract would be initiated this calendar year.
The Minister however also confirmed that India would consider taking up the manufacture of a twin-engine fighter 'later'. If the Minister was referring to a foreign line, he confirms projections made, for instance, by companies like Boeing about a second Make-in-India fighter production line in India that follows the single-engine line. Dassault's own pitch for a greater number of Rafale jets (in addition to the 36 already contracted) would conceivably compete for this deal, though the Minister said an expanded number at this time was 'speculative'.
Speaking today at a Ministry of Defence event, Minister Parrikar noted, importantly, that the Make-in-India fighter would be a deal awarded under the 'Strategic Partnership' policy — a scheme that hasn't been unveiled yet, but that the Minister said would be by the end of January. Vendors and OEMs remain on tenterhooks over how this crucial scheme will play out.
Technology transfer and ownership cost will be guiding principles in the selection of the Make-in-India fighters, the Minister said. This isn't new or surprising — and is a possible safe play owing to lessons learned from the abortive M-MRCA.
Minister Parrikar reaffirmed that the Indian Navy would not operate the LCA Navy, but would continue to support its development as a tech demonstrator to validate technologies that will be applied to India's twin engine naval fighter, presumably an intended carrier version of the AMCA. This makes it official that the Indian Navy will float a separate competition for its own future fighter. However, in what comes as the first bit of hope in months for the LCA Mk.2 programme, the Minister said it would be considered in the next decade. The Minister also indicated that full rate production of the LCA Mk.1 (and subsequently the Mk.1A) would be ramped up to 16 a year.