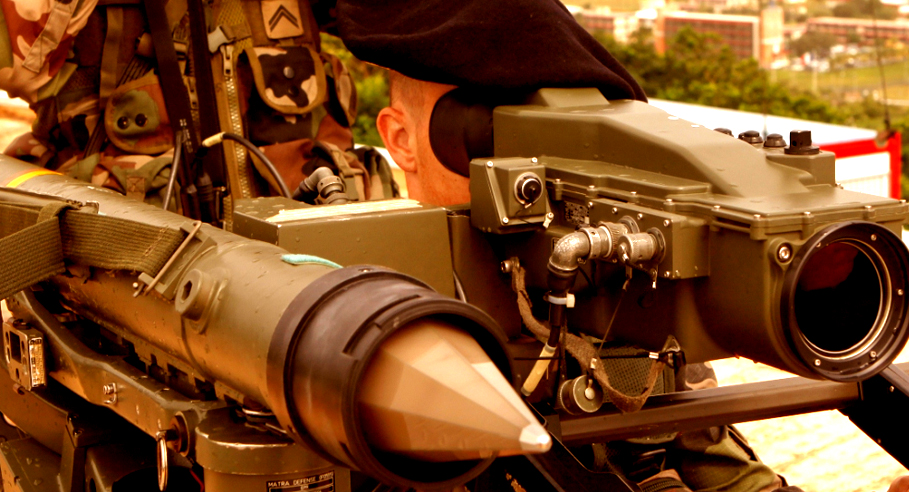 A push for more Rafale jets amidst a raging political controversy aside, France is putting particular diplomatic heft behind two Indian weapon contests worth a very tidy $7 billion. Both contests are conspicuous by virtue of being ripe for for a decision. Well, relatively speaking anyway.
The first is the Indian very short range air defence system (VSHORADS) contest, India's largest ever quest for air defence weaponry, worth a huge $5.8 billion. The eight year contest, which saw a final face-off trial round last year, squares the French Mistral system built by MBDA against the Swedish RBS 70NG built by Saab and Russia's Igla-S. Technically, a final selection should be out within weeks, though there remain no indications that the government is pressing ahead.
Each system, manned by two Army personnel, will feature a twin launcher system capable of tracking, engaging and firing at air threats including aircraft, helicopters and drones. The Indian Army needs the large numbers of VSHORADS systems to plug long amplified gaps in its ground-based air defence network.
A former Director General for Air Defence in the Indian Army says any further delays will be 'costly on all fronts'. Writing in the Vivekananda International Foundation (a think-tank founded by current National Security Adviser Ajit Doval), Lt Gen VK Saxena (Retd.), also a distinguished fellow, says, "Whatever be the results of the re-trials, the bottom-line is that the urgent operational requirement of the VSHORADs cannot be over emphasised."
In fact the Mistral system's performance finds mention in a February 26 letter by French defence minister Florence Parly to her Indian counterpart Nirmala Sitharaman, expressing 'delight' that the French system has passed field trials in India 'with flying colours' and that it has been declared to be in 'conformity' with the requirements of the Indian Army. Parly's letter arrived ahead of the ongoing visit of French President Emmanuel Macron.
The other contest Parly refers to, also before the Indian Army, is a $2 billion quest for 1500 towed artillery guns. The towed gun system (TGS) contest is currently in crucial field trials by the Army. France fields the Nexter TRAJAN 155mm/52 cal artillery gun system developed in collaboration with India's L&T, which will produce the gun in India should their partnership win the contest. While L&T will produce the mobility system, Nexter brings the actual gun, based on its in-service CAESAR system. The TRAJAN competes with an offering from Israel's Elbit in partnership with India's Kalyani Group. The program stipulates a local production run of at least 1,100 of those guns under Make in India protocols.
Parly, in her letter, refers to the towed gun trials, expressing hope that the Indian Army will be 'convinced' of the gun's qualities.
While the artillery contest, one of four major quests for different types of heavy guns, is still a while away from any sort of a selection decision, the VSHORADS program is technically poised for a down-select result. The Indian MoD hasn't ever needed a real reason to delay a decision in the past though, and with national elections a year out, nobody will quite be holding their breaths.