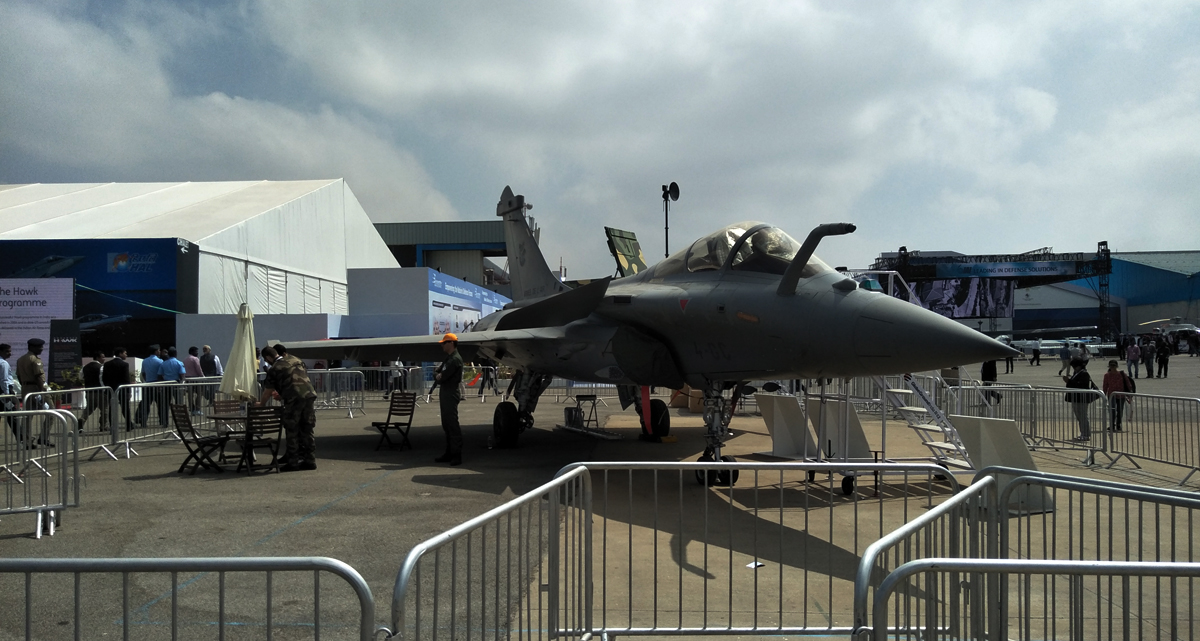 Indications have emerged that India and France are in talks for 36 more Rafale fighter jets, in addition to the 36 contracted in 2016, for a total order of 72 aircraft. It has also emerged that while the French government was hoping for Prime Minister Narendra Modi to allude to those talks during President Emmanual Macron's ongoing visit to India, that may not happen in the current circumstances.
In a letter to Indian defence minister Nirmala Sitharaman twelve days ago on Feb 26, French defence minister Florence Parly has said it would be 'particularly appreciated' by her government if the Indian government revealed during President Macron's visit that the two governments were in discussions for an additional 36 Rafale jets for the Indian Air Force. Parly also refers to a letter written by President Macron to Prime Minster Modi on October 25 last year requesting that discussions be initiated on France's proposal to provide 36 more Rafales 'with a very significant share of Make in India'.
President Emmanuel Macron and Prime Minister Modi today presided over the signing of 14 agreements across sectors. As part of the strategic relationship, the two defence ministers signed a reciprocal logistics support agreement that would 'facilitate the reciprocal provision of Logistic Support, Supplies and Services between the Armed Forces of the two countries during authorised port visits, joint exercises, joint training, humanitarian assistance and disaster relief efforts etc', according to an India's External Affairs Ministry statement.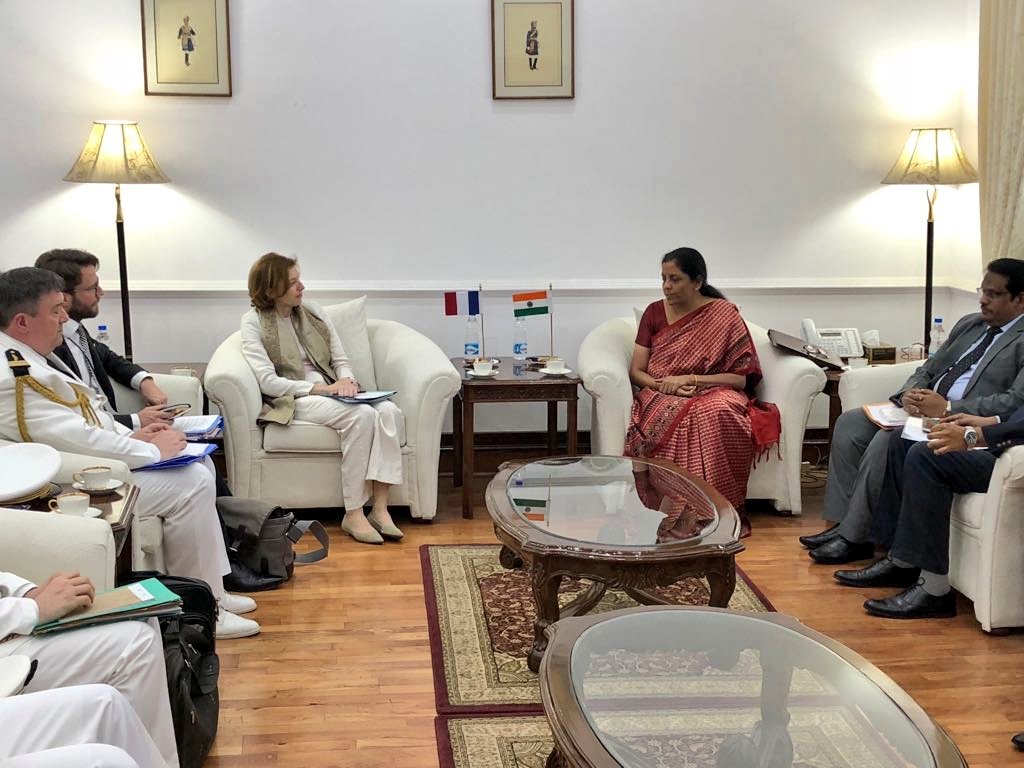 Whether or not the Indian government nods at the 'talks' for 36 more Rafales during President Macron's four-day visit is uncertain, though sources indicate that the government is playing it carefully and literally on a 'minute to minute' basis. The political storm over the Rafale deal, which intensified yesterday after the opposition Congress Party brandished Dassault's annual report financials to push allegations of inordinate costs in the Indian deal, makes things volatile as far as an announcement of further business is concerned. In fact, following yesterday's political broadside aimed at the Modi Government, the MoD signalled late last evening that it would be issuing a statement of response. The statement that never finally came, though it is still tentatively expected. At least one news report suggests that the statement under preparation will refer to India-specific modifications and the extensive weapons package to explain the arithmetic of the Indian Rafale deal.
Indian MoD statement on Rafale deal expected any moment now.

— Livefist (@livefist) March 9, 2018
To be sure, President Macron, who recently went on record to defend the Rafale deal amidst political volatility, will be hoping for a friendly sign from the Indian government ahead of the Rafale deliveries to the Indian Air Force that begin at the end of next year. The push is likely aimed at extracting a show of confidence amidst a spasm of turbulence just a year before India heads into its next national election. Multiple officers and officials Livefist spoke to indicated that the Modi government would weigh its options, including sending out any message.
The original 2016 deal for 36 Rafales didn't have a options clause for more fighters, though, as reported by Livefist last year, government to government discussions were conceivable for additional orders at negotiated rates, given the IAF's express interest in at least 36 more of the type. All of this is, of course, to sidestep the difficult question of budgetary resources that continue to bedevil the Indian Air Force. Last year, Livefist had reported about the financial re-prioritising of procurements, compelled by a severely stretched treasury.
The French defence minister's letter indicates that the construction of India's Rafales is progressing according to schedule. The letter also indicates that France's SAFRAN and India's DRDO are poised to finalise modalities of cooperation on the the Kaveri jet engine program, and that she hopes a 'favourable political decision' may be announced during the French President's visit. The Kaveri jet engine partnership will be a flagship component of the offsets France needs to execute as part of the Rafale sale to India.