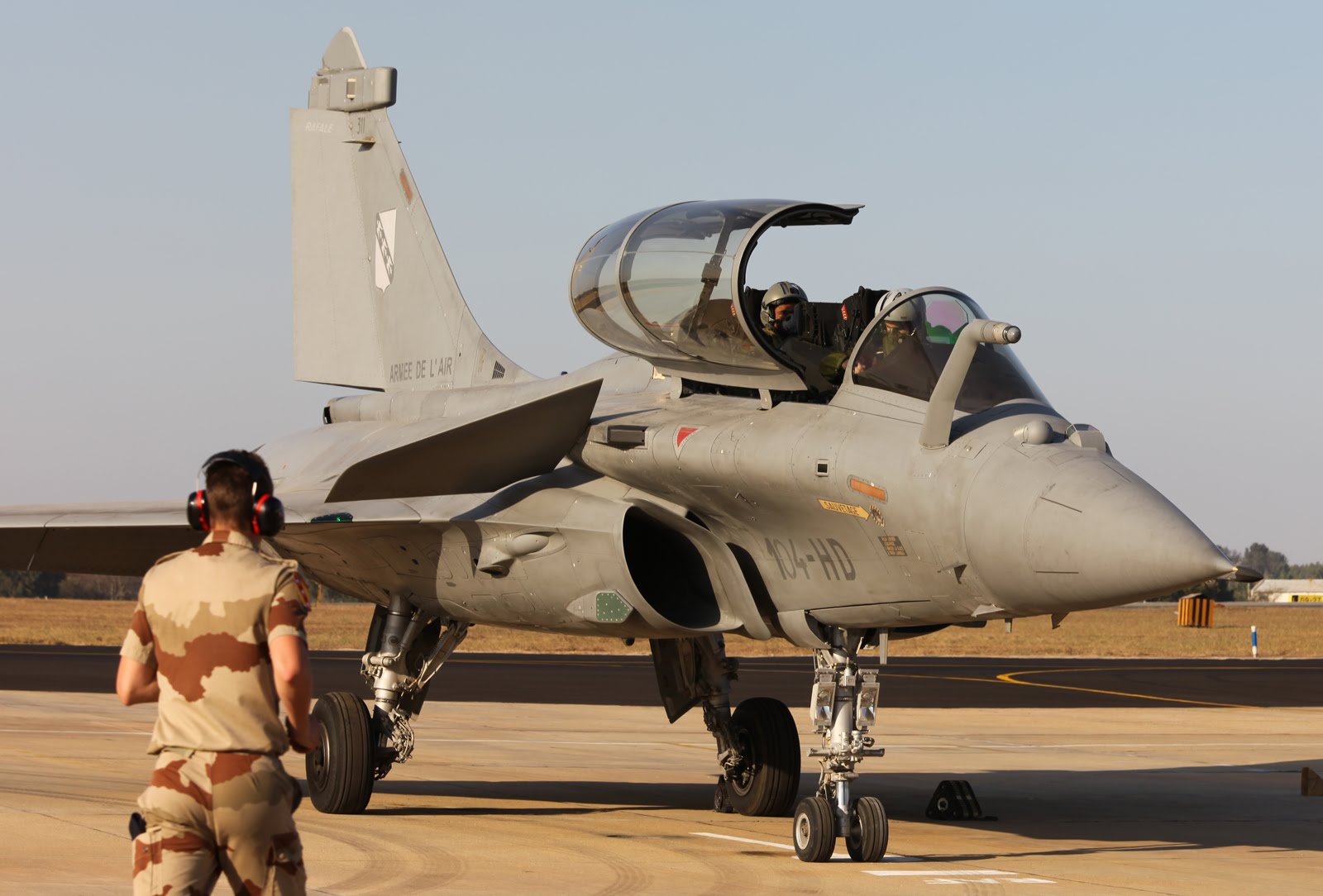 Amidst a political storm that only promises to intensify as India's national elections draw nearer, three Rafale fighters are confirmed participants at the AERO INDIA show next February.
The French fighters aren't newcomers by any stretch to India's biggest military & aviation trade show — they've been fixtures since 2011. But with the aggressive current political war over the 2016 deal taking centre-stage, the Rafales will be flying into highly hostile territory.
Sensitivities over the current stand-off were patently on display when a pair of Rafales entered and exited India in silence earlier this month — a clear sign that the government didn't want to draw too much attention to the aircraft. Shortly thereafter, however, the Indian Air Force jockeyed into position to defend the deal, with the senior leadership taking direct shots at political opposition to the Rafale deal. Most recently, the IAF's deputy chief, following a test-flight in a modified Rafale testbed at the Istres air base in France, launched an unusually detailed rebuttal on the list of charges clouding the €7.87 billion deal.
https://www.youtube.com/watch?v=n6ouAJ87zuo
With the political scandal snowballing into a conflagration with new angles, inputs and attacks on a literally daily basis, the Rafale issue will doubtless reach fever pitch by February next year — Aero India 2019, as it turns out, will be just weeks before the country's national election. Given the current level of political theater on display in the national capital, protests outside the Aero India venue at Yelahanka, Karnataka — a state where the Rafale deal's chief baiter, the Congress Party, is in power — will likely be par for the course.
As the fallout of former French President Francois Hollande's twin interviews continue to simmer in India, the confrontation between the ruling BJP government and opposition Congress is now the single most visible warfront ahead of elections next year.
As sections of a polarised media attempt to fine-tooth-comb the Rafale deal, the latest spotlight cast this week was on a series of 'dissent notes' raised by Ministry of Defence officers during contract negotiations. While the MoD has attempted to clarify on how disagreements are part of a 'collegiate' process of contract negotiation, the political opposition will be looking to project such officers as silenced, bulldozed whistleblowers. An excellent report in the Economic Times today has details of the dissent and resolution process.