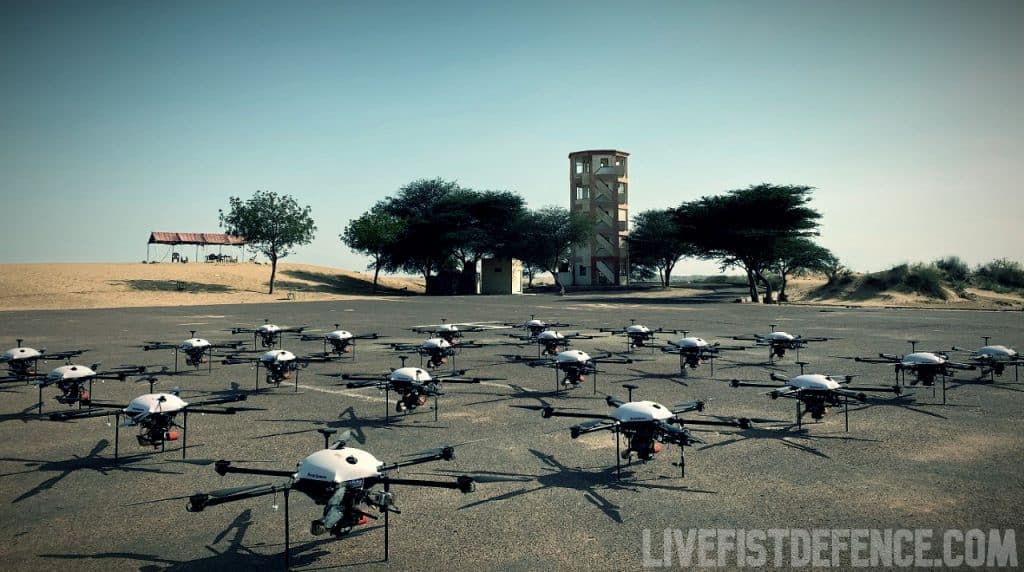 In a first of its kind procurement, the Indian Army has just awarded Bengaluru-based startup Newspace Research & Technologies a $15 million contract to supply 100 swarm drone units. The contract was awarded under emergency procurement rules active since the India-China standoff in Ladakh began last year, forcing a slew of fast-track procurement initiatives.
Livefist learns the Army intends to use the 100 Newspace drones — a heterogeneous swarm comprising IC engine and battery powered types — to develop swarming concept of operations as well as explore technologies like manned unmanned teaming, with an emphasis on learning lessons to help design future swarming systems under. The demonstration of Chinese swarm drone capabilities are likely to have played a frontal role in compelling an emergency procurement.
The Army Design Bureau played a key role in the evaluation and procurement of the Newspace drones. A larger capital acquisition of similar drones will likely be driven by lessons learnt from operation of these systems, which in themselves embrace autonomous and AI powered algorithms to mimic biological behaviour of animals and birds to saturate an area. While the drone hardware is crucial, it's the software that is key to the capability being contracted and looked at closely by the Army, since fine-tuning drone code will be key to tailoring the cooperative behaviour of drones in different settings, from the high altitudes of Ladakh to the desert and border sectors.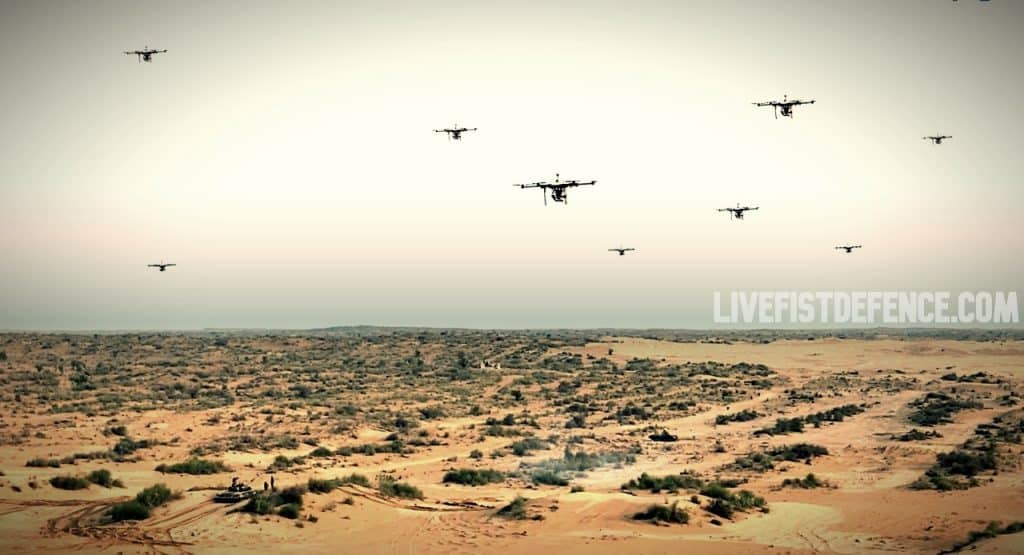 Bengaluru-based Newspace, a startup founded by an Indian Air Force veteran working with the armed forces, HAL and other agencies in a slew of unmanned system and artificial intelligence training programs, stood first in Army's swarm drone evaluation trials at Ahmednagar, Maharashtra earlier this year.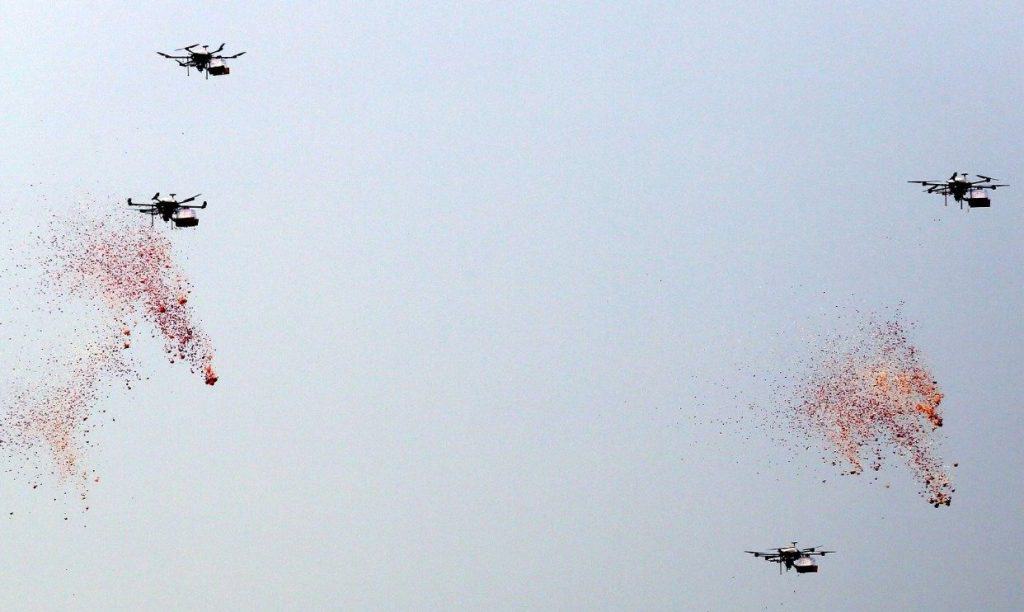 Newspace is among a raft of cutting edge new startups that have emerged in India's private sector aerospace and research ecosystem that are increasingly being looked at to deliver capabilities to the armed forces. Newspace, which joined hands in a technology partnership with HAL last February for unmanned systems and artificial intelligence, jointly unveiled a series of military unmanned systems at the Aero India show this year, including airpower teaming systems and air-launched cruise missiles.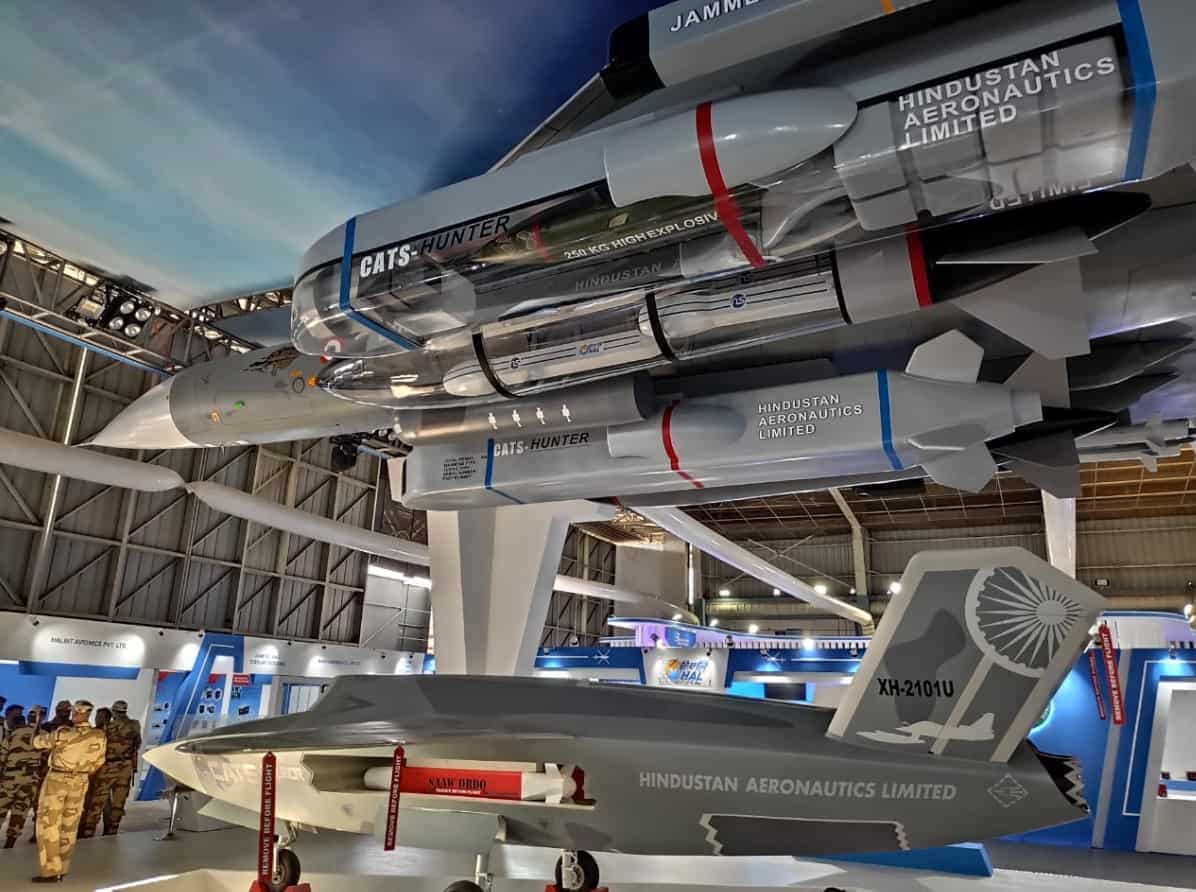 The contract to Newspace, while small, holds huge significance, largely because it demonstrates that the armed forces are looking with alacrity at Indian private firms, including small startups, and are capable of closing the loop on procurements that would been deemed impractically elusive just a few years ago. In January this year, the Indian Army awards a Rs 130 crore contract, it's largest for such systems, to Indian drone firm ideaForge for an unspecified number of its Switch surveillance drones, specifically for high altitude frontline units. You can read all about that procurement here.
The contract award to Newspace is one of two that hugely significant deals signed by the Indian armed forces in the past week. The other is a contract to private firm Alpha Design for its SkyStriker loitering strike drones, being built in a collaboration with Israel's Elibit Systems. The Indian Air Force currently operates Harop loitering strike drones of Israeli origin.
In a separate development today, India & US today signed a project agreement to co-develop an Air-Launched Unmanned Aerial Vehicle. The DRDO-Air Force Research Laboratiry (AFRL) air launched drone programs has been cleared under a bilateral air systems joint working group. Represented by the Aeronautical Development Establishment (ADE) from the India side, the DRDO and AFRL will now develop an air-launched drone system in seven years.