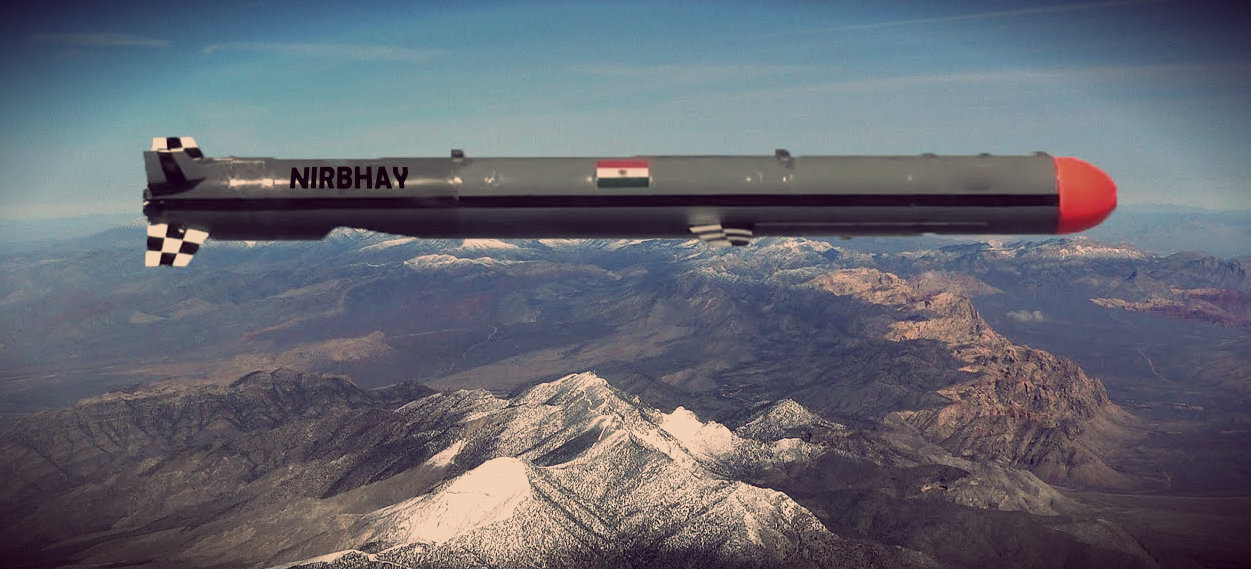 Three months ago, India's Nirbhay cruise missile was destroyed mid-flight after an electro-mechanical failure made it roll dangerously with half-opened wings. The roll glitched out the missile's intertial navigation system, sending it careening out of its notified flight envelope and forcing the test team on ground to push the kill switch. As scientists work to clear up problems bedeviling the crucial long-range weapon effort, a related development is understood to be showing fresh promise, and could soon be a direct part of the Nirbhay: the Indian-built Manik mini turbofan engine, intended to power production series Nirbhay cruise missiles.
Almost exactly a year ago, DRDO chief S. Christopher witnessed a test run demonstration of the Manik turbofan at the DRDO's Gas Turbine Research Establishment (GTRE) in Bengaluru. In March 2015, Defence Secretary G. Mohan Kumar was shown the engine switched on. It was in November 2014 that the mini turbofan engine was christened Manik.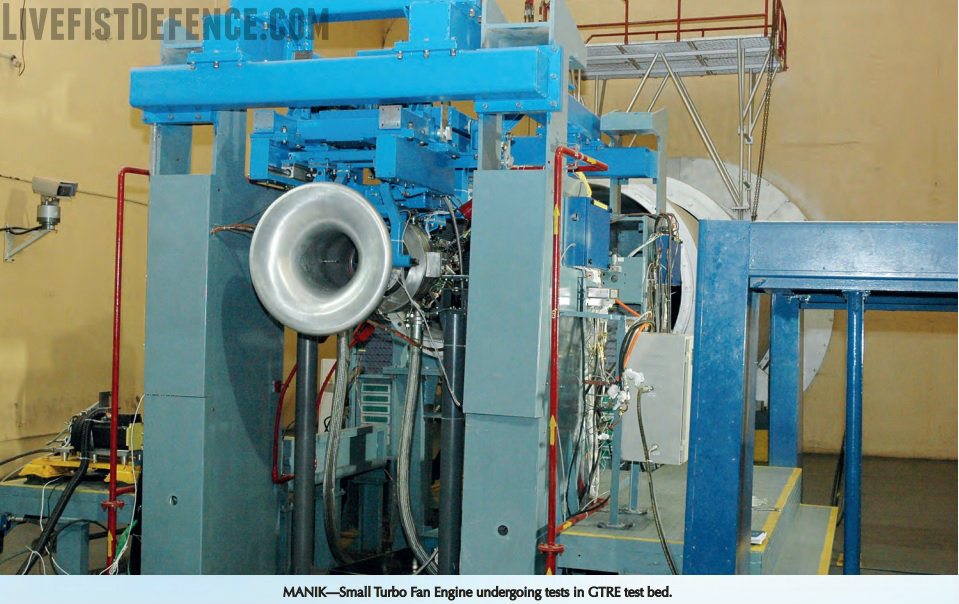 Livefist has learnt that the Nirbhay cruise missile, currently powered by an NPO Saturn 36MT turbofan, will next be tested in the May-June period using a turbojet engine. While the GTRE has been mandated with proving the Manik turbofan by the time the Nirbhay's other flight systems are proven, top sources confirm a Nirbhay test powered by a Manik engine could take place by the end of next year. The Manik turbofan has been under rigirous ground and high power tests for over two years now, and scientists are understood to be satisfied with progress. Current activity includes work spread between GTRE and the National Aerospace Laboratory. At the latter's Propulsion Division, Manik components including its fan, centrifugal compressor, high pressure and low pressure turbines and alternator are under test.
At 425 kgF (kilogram-force) of thrust, scientists are working to reduce the Manik turbofan's current 110 kilogram total weight. The engine makes major use of the Mishra Dhatu Nigam-developed MDN 321 special steel and special indigenous alloys. The Manik engine has only ever been displayed as a rapid-prototyping model at shows:
The engine that will power Nirbhay cruise missile & other stuff in future: India's Manak mini turbofan. pic.twitter.com/icf2H65CG2

— Livefist (@livefist) February 19, 2015
Significantly, the GTRE isn't fully equipped to test the Manik and is working fast to add test capabilities and infrastructure. This was borne out yesterday in the defence standing committee's report to Parliament, where the MoD made the following admission:
"The existing Fan & Compressor Test Facility at Gas Turbine Research Establishment (GTRE) has inadequate capacity and has become obsolete. To carry out testing of Fan & Compressor for existing and future generation gas turbine engine programmes of GTRE, it is essential to have a dedicated Fan & Compressor test facility at GTRE. GTRE is working out the budgetary cost of this facility to be established 'on turnkey basis' with an objective to initiate EPC approval by end of Oct 2016."
The report further details aggressive plans to beef up a non-existent engine development and validation ecosystem in South India:
"The design improvement and validation of aero engine components and modules through testing is a continuous activity to enhance and demonstrate engine performance and reliability. At present, only limited aerodynamic and structural testing can be conducted within the country. Hence, the required component testing facilities at an estimated cost of Rs.1330 crore are planned to be established by DRDO at Rajanakunte, Bengaluru for development of Ghatak engine and all future generation aero engines."
In addition, the DRDO is reported to be planning a twin test cell at GTRE to carry out 'performance testing of gas turbine engines upto 130 kN thrust class', which includes all versions of the Kaveri engine, including the dry version being developed for the Ghatak stealth UCAV. The bolstering of gas turbine development and testing infrastructure is belated but very welcome: it amplifies a recognition that India is willing to invest in one of the toughest areas of military science, one that has tormented the most advanced nations, and is currently harrowing China too.
But the Nirbhay isn't the end ga
me, as it were. Livefist learns the Manik turbofan will also power the DRDO's secretive Long Range Cruise Missile (LRCM), a weapon project revealed first here on Livefist in 2010. Top DRDO sources reveal the LRCM, currently still in a configuration phase, will involve a three-stage power system: a booster to put the missile in the air, the Manik turbofan to power the LRCM through its 1,000-km cruise phase and, finally, a ramjet engine that will push the LRCM into supersonic endgame towards its target. The full-fledged project is being spearheaded by the Aeronautical Development Establishment (ADE) and Defence Research and Development Laboratory (DRDL).