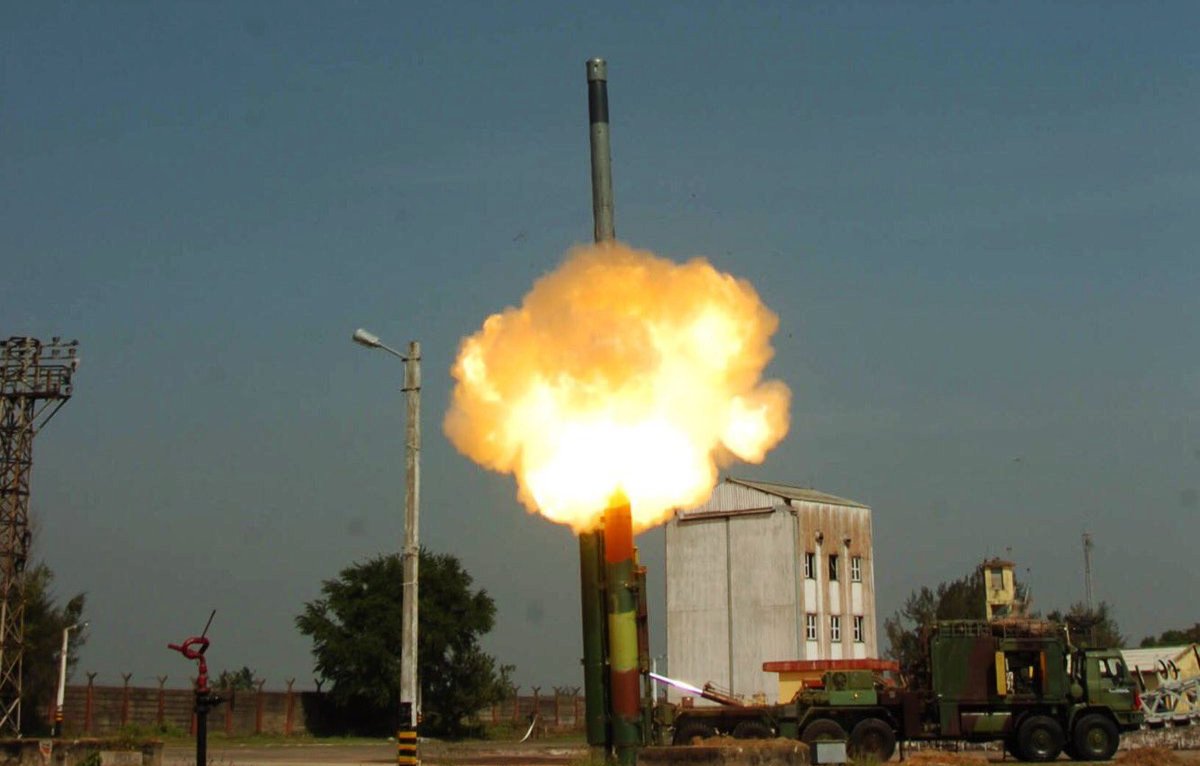 The first benefit of India becoming a signatory to the Missile Technology Control Regime (MTCR) was on display off India's coast today when the country test-fired a BrahMos missile (photo) at extended range, well beyond the 290-km range it was so far shackled to by virtue of being outside the international treaty. Today, the BrahMos-ER was fired out to a range of 450 km, successfully hitting a target out at sea.
"It was a successful test, where we launched the BrahMos to a range in excess of 400 km. Shortly, existing BrahMos units will be converted to the ER capability, and future units will too," BrahMos CEO Sudhir Kumar Mishra said an exclusive conversation with Livefist. Mishra's team effected three changes to the BrahMos in less than a year in preparation for the ER test today: software changes to the fire control system and mission computer, and miniaturisation of some hardware elements in the propulsion system.
As reported earlier here on Livefist, a 'final' BrahMos version, sporting a range of over 900 km, will complete modifications and be ready for a first test by the end of 2019. This was make the BrahMos one of the most formidable stand-off weapon systems in the world, especially when seen in the context of its ship-based, air-launched and submarine-launched versions. Livefist can confirm that the range extension will be sported by all variants of the missile system.
According to a statement, the ER launch today from Kalam Island, Odisha, was witnessed by Deputy Chief of Army Staff, Director General Artillery, a Corps Commander and other senior officers from Indian Army. BrahMos Project Director VSN Murthy, and Programme Director Dashrath Ram along with other senior officers from DRDO and BrahMos were also present during the launch.