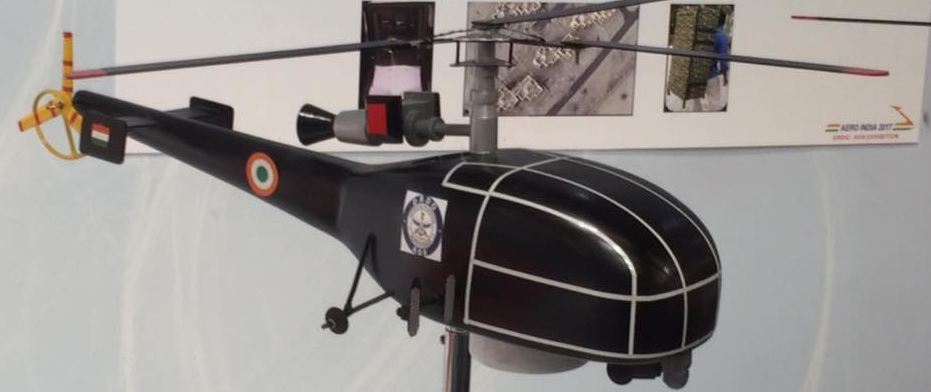 India has decided to reload efforts to spin off an unmanned version of its in-service Chetak/Alouette III light utility helicopter, a platform in service in large numbers with the Indian military and still built under license by HAL at Bengaluru. The project, revealed first here on Livefist earlier this month (titled R-UAV a touch drily), is significant. This is basically HAL, the builder of the Chetak, choosing not to be cowed down by the failure of its earlier partnership with Israel's IAI to create an unmanned version of the Chetak, the NRUAV. What we know now is that HAL and India's Aeronautical Development Establishment (ADE) have decided to give the project a shot. But HAL has decided it definitely needs help.
Earlier this month, the UAV division at HAL formally published an Expression of Interest note inviting 'global partners with proven capabilities in specific areas of design and development for conversion of 2 ton class Helicopters into Rotary Unmanned Aerial Vehicle (RUAV)'. HAL is specific about the share of work ahead already: 'While HAL will be the lead designers for the project, HAL looks for Risk Sharing Development Partner for development of Automatic Flight Control System for conversion of 2 ton class helicopter into Unmanned Platform.' The specifics of risk and cost would be worked out at the RFP stage potentially later this year.
The Indian Navy's requirement for rotory UAVs is big. It has evaluated several systems over the years (from small systems like the Schiebel S-100 Camcopter to higher performance ones like the MQ-8 Fire Scout), but hasn't managed to get anywhere close to concluding a deal. The Indian Navy had thrown its weight behind the HAL-IAI NRUAV effort because it saw great benefit in an unmanned version of a familiar platform — the Chetak is operable off every Indian warship that can receive a helo. While the Indian Navy is in the market for a new twin-engine utility helicopter, a Chetak-based UAV would potentially save it money and effort in both ship and shore maintenance and handling infrastructure.
Livefist has learnt that the HAL-ADE joint effort on the R-UAV is for the moment an internally funded programme that will be split on cost between HAL and the risk partner it is looking to sign on. It plans to pitch the product to the Indian Navy, Coast Guard and other services only once it has a demonstrable platform. HAL will be using a retired Chetak airframe for architecture and explore the option of getting an in-service Chetak airframe for the engineering phase. HAL will almost definitely be looking to create a set of modules that will allow the conversion of in-service manned helicopters into the R-UAV.
The automatic flight control system (AFCS) is obviously the heart of the R-UAV. Where the HAL-IAI partnership failed to prove a worthy flight control system for a rolling and pitching ship deck, a new partner will need to prove the capability. The challenges will be manifold, not least the development of all new control laws in an unmanned regime.
HAL's EOI document makes it plainly clear that it is looking for a partnership that could end in an international joint venture to market the R-UAV abroad. The focus now will be on timelines. The Indian Navy won't be willing to wait till the R-UAV becomes available for operations to fill its full requirement. While its own efforts to procure similar systems from abroad have remained fruitless for years, Livefist believes it is likely that the navy will look to commit funds for a handful of foreign-built systems, while committing future funds for the R-UAV on the contingency that it has a clear path forward. The experience with IAI hasn't inspired confidence, but the Indian Navy will be hoping that second time lucky holds true.
Potential partners have been asked to respond to HAL's Expression of Interest invitation by March 3.