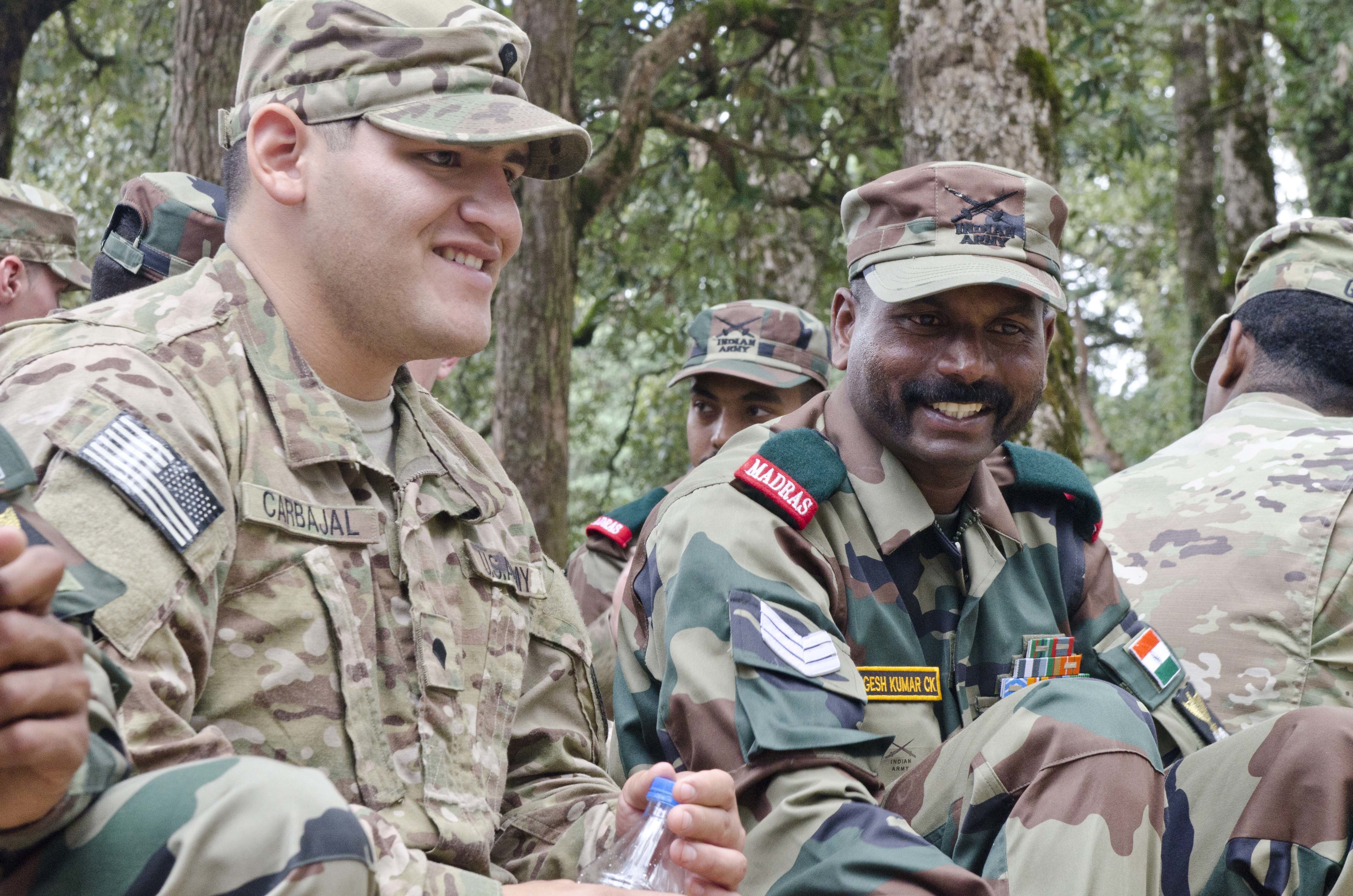 As two countries that conduct more bilateral military exercises with each other than they do with any other country, India and the United States today committed to taking things further. Alongside well-structured exercises that have taken place for years separately between the armies, navies and air forces of both countries, India and the U.S. have formally decided today to create a new tri-services exercise.
The decision was taken today at the first ever 2+2 dialogue, involving the US Secretaries of State and Defense and their two Indian counterparts, the ministers for External Affairs and Defence.
The decision is a major one, and reflective of highly complex bilateral exchanges that have taken place between the armed forces on both sides. Livefist learns the new exercise, yet unnamed, will be detailed in discussions to be held over the next few months. The scale and size of the exercise is not known at this time, though it is likely to be based in the Bay of Bengal.
Military exercises between India and the US date back to 1992 when the first Malabar naval exercises were held. Three sets of exercises took place before the U.S. withdrew diplomatically and imposed sanctions on India following the latter's Pokhran nuclear tests of 1998. The exercise series resumed in 2002 following 9/11, with Japan joining the proceedings in 2015, making it effectively a tri-lateral exercise. Armies of both countries began the Yudh Abhyas series of infantry-specific exercises in 2004 with platoon level exchanges maturing over the years into highly complex anti-terror drills. The air forces of both countries began bilateral exercises codenamed Cope India in 2004, with a total of four iterations over the next few years. While no bilateral air exercises have taken place since 2009, the Indian Air Force has plugged periodically into complex multilateral exercises led by the United States, particularly Red Flag Nellis. Last month, the Indian Air Force flew closely with USAF crews at Australia's Exercise Pitch Black. The other major multilateral exercise that India is now a regular part of is Rim of the Pacific (RIMPAC), with India joining up in 2016. Special Forces troops from both sides also began engaging in bilateral drills under the aegis of the Vajra Prahas exercise series in 2010, with the latest taking place earlier this year in the United States.
As part of today's decisions, the Modi and Trump administrations have also decided to ramp up maritime security cooperation, with commitments made today to start exchanges between the U.S. Naval Forces Central Command (NAVCENT) and the Indian Navy, underscoring, according to the joint statement, 'the importance of deepening their maritime cooperation in the western Indian Ocean.'