The Indian Air Force today accepted a restored vintage World War II DC-3 Dakota aircraft. As reported earlier this week on Livefist, the aircraft currently at Coventry in the United Kingdom will be ferried back to India in a few weeks. The video you see above of the DC-3 flying from Kemble to Coventry in 2015 happens to be the first publicly released footage of the vintage aircraft in flight.
The aircraft was signed over to the Indian Air Force at a ceremony today in Delhi by politician and industrialist Rajeev Chandrasekhar and his father, a former IAF Dakota pilot, Air Commodore M.K. Chandrasekhar. Meanwhile, at Coventry, Mike Edwards, the man leading the restoration of vintage aircraft for the IAF's heritage wing in his capacity as an official advisor, stood in for the IAF as the aircraft's new number 'VP 905' went on.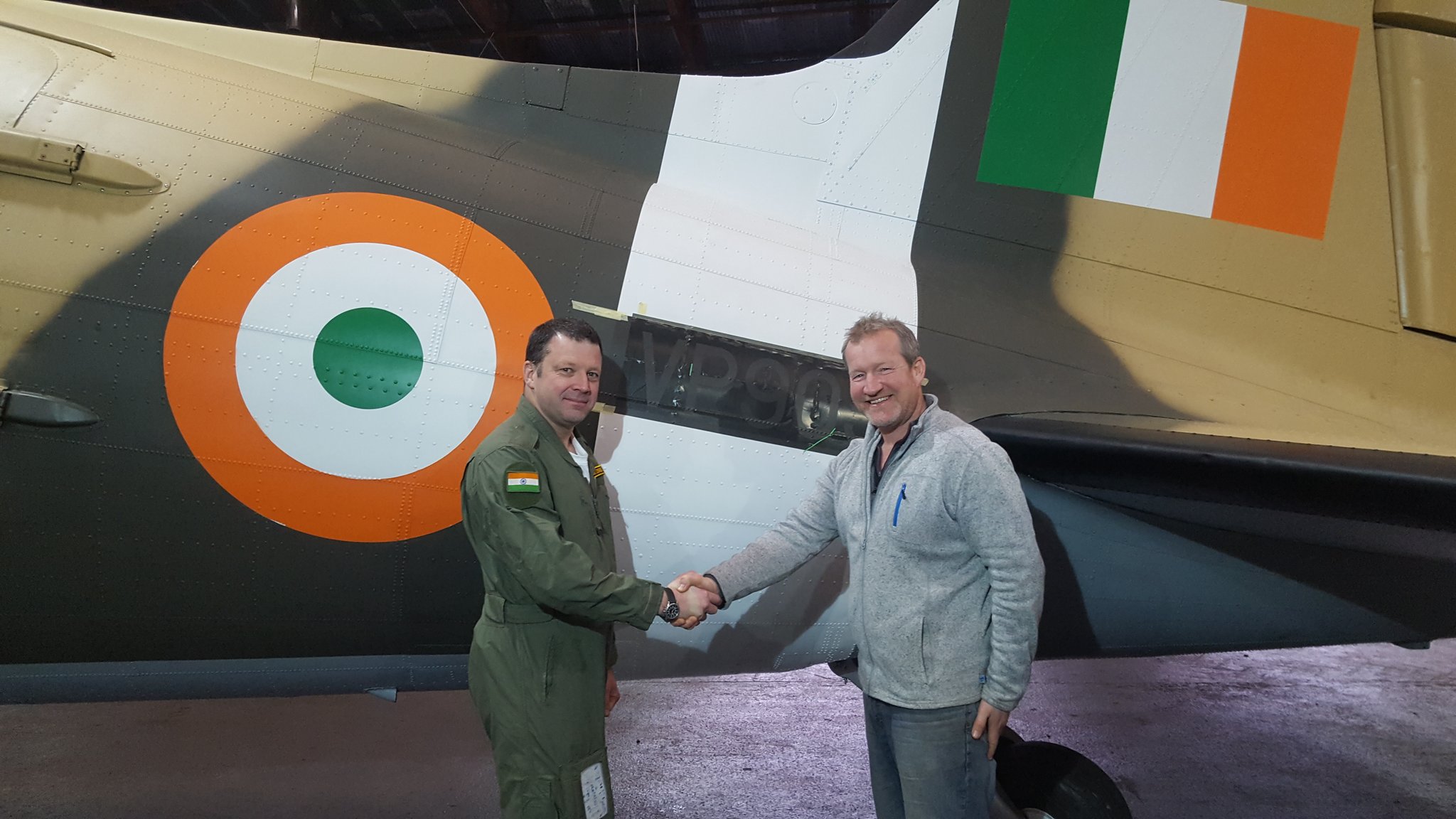 "The Dakota is now part of the IAF after many years work. Rajeev Chandrasekhar signed it over to IAF Chief in Delhi today but I thought we should do a little ceremony with the Dak in Coventry as the IAF tail number went on," Edwards told Livefist.
The aircraft's tail number VP 905 is the same as the first Dakota aircraft that transported troops of 1 Sikh regiment to Srinagar on 27 October 1947 in the J&K operations.
Speaking at the signing over ceremony in Delhi today, MP Rajeev Chandrasekhar said, "The Dakota (Dak) was also part of my childhood as my father flew it all over India and so today I fulfill my dream of helping my father donate a DC3 Dakota to the Indian Air Force."
"This aircraft VP 905 is dedicated to all air warriors and their families who served an flew the Dakota in various IAF operations in remotest parts of India from 1947-1971," Air Commodore Chandrasekhar (Retd) said.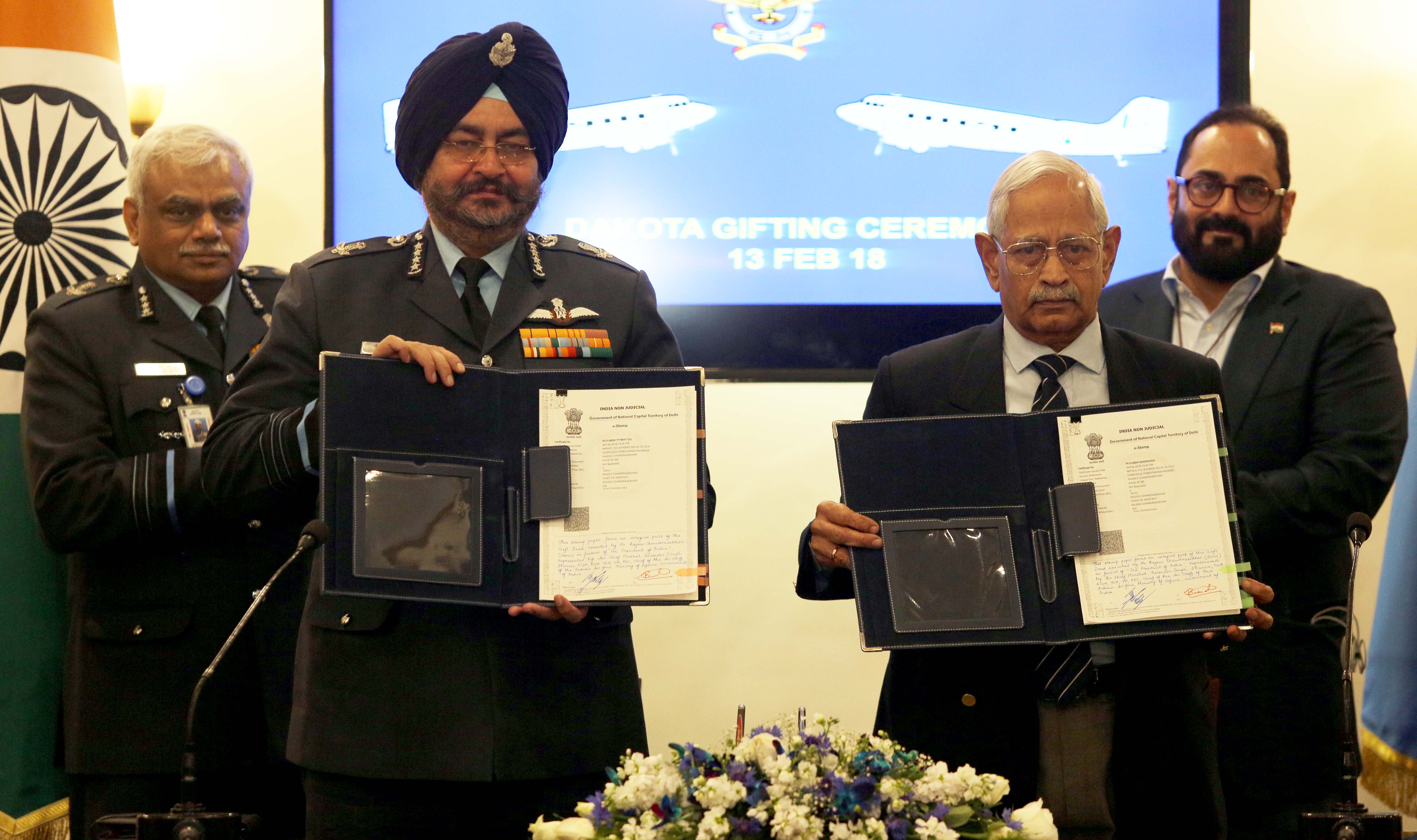 Asked why he chose to name the Dakota "Parashurama", Mr Chandrasekhar said, "To signify the eternal warrior, Parashurama, the sixth avatar of Vishnu. Like other avatars of Vishnu, he appears at a time when overwhelming evil prevailed on earth to correct the cosmic equilibrium by destroying the evil forces."
To be sure, the DC-3 is a wonderful addition to the IAF's fledgling vintage squadron — currently two aircraft strong. But it isn't all smooth sailing. Livefist has a detailed report coming up on the troubles that afflict future plans.