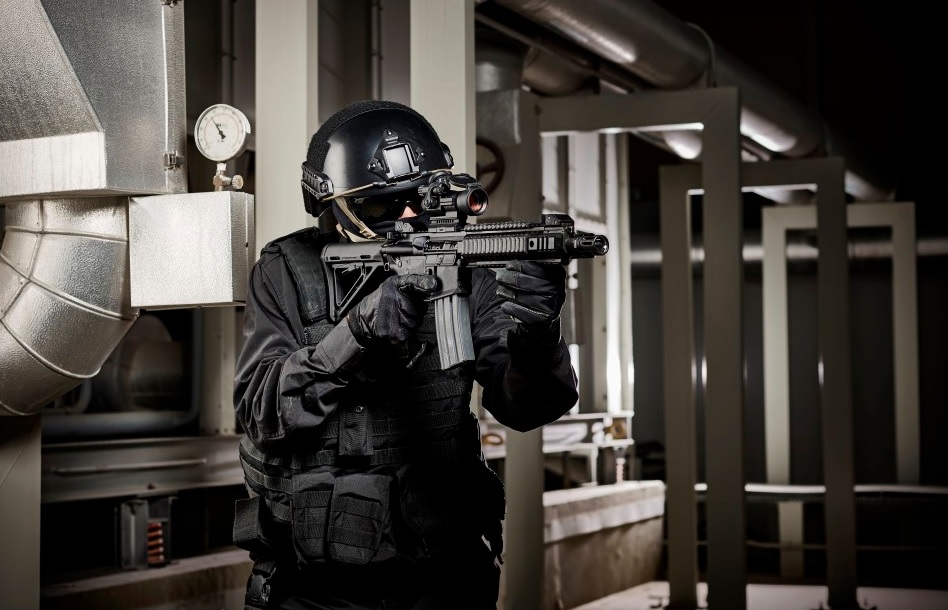 This post has been updated on Sept 21 with the latest updates from the firm in question. The post follows chronology of developments, with the latest last.
Is the Indian Army rethinking plans to procure 93,895 battle carbines from the United Arab Emirates? While clarity on contract remains elusive, there's reason to believe that things have hit a wall. Next month it will be two years since the Indian Army chose UAE's government-owned Caracal International LLC as the winner for a fast-track CAR 816 carbine supply contract.
Perplexed by the delay, especially since the contest was for an 'urgent' requirement, the Emirati company has written to the Indian MoD seeking clarity. Reported first here, Livefist has had a chance to view the contents of the letter written on August 27, in which a senior executive at Caracal writes, "As you are aware the program is a fast track procurement which puts Caracal resources under stress as it has to account for production of the weapons on a continuous basis which creates an issue for us when considering to undertake tenders or take on larger orders for our products. We are therefore at a commercial disadvantage on being able to optimise our resources due to the program."
Referring to 'conflicting reports' in Indian media, Caracal writes, "We are ready willing and able to provide the weapons… Caracal would therefore humbly request an update from the Indian MoD on when it will proceed with the program. Caracal remains 100 per cent committed to the program and would appreciate if you could kindly expedite the case and provide an update on the MoD's status with the program."
Apart from the conspicuous drift in a procurement that was to be under fast-track procedures, Caracal's consternation is bolstered by another fact. Caracal's CAR 816 won the carbine selection contest at the same time that US firearms firm Sig Sauer Inc. was selected as winner for a supply contract of 72,000 battlefield assault rifles. But while Sig Sauer Inc was awarded its 'fast track' contract just four months later in February 2019, no deal was signed with Caracal for the carbines. Last month, the Indian Army went ahead and doubled its order with Sig Sauer, but has yet to conclude a deal with Caracal.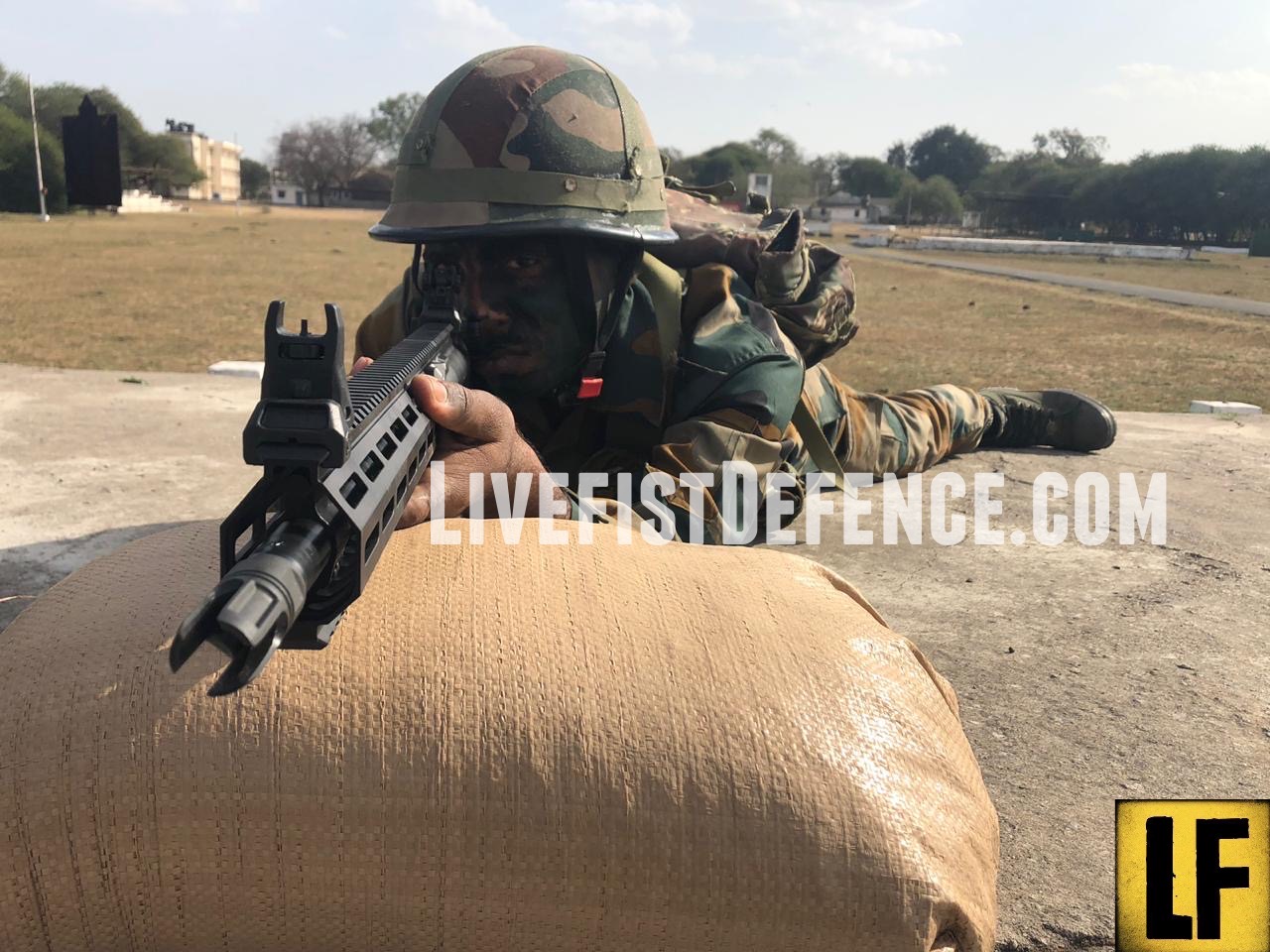 You can read all about the SIG 716 in Indian Army service here.
Caracal's anxiety over the delay should also be seen in light of how the UAE firm was chosen winner after a particularly ill-tempered selection process that involved multiple contenders walking away from the contest. But the Indian Army's decision to power through the contest in light of stated urgencies seemed an assurance that there was a contract at the end. For two years now, that hasn't happened. While the deal with Caracal may have initially slowed on cost issues, it is unclear if the government's emphasis on 'Atmanirbhar Bharat' (self-reliant India) in recent months has contributed to a rethink. Either way, Caracal isn't unjustified in seeking clarity on what it had been led to believe was a specifically quick process.
The deal for 93,895 was meant to be only a fraction of a much larger requirement for combat carbines. As Livefist reported last year, the Indian Army is looking for at least 3,60,000 more carbines.
The other major firearms program, an India-Russia joint venture to license manufacture Kalashnikov AK-203 assault rifles in Amethi, India is said to be at an 'advanced stage', according a statement out from the Indian MoD during defence minister Rajnath Singh's ongoing visit to the Shanghai Cooperation Organisation (SCO) ministerial summit in Moscow.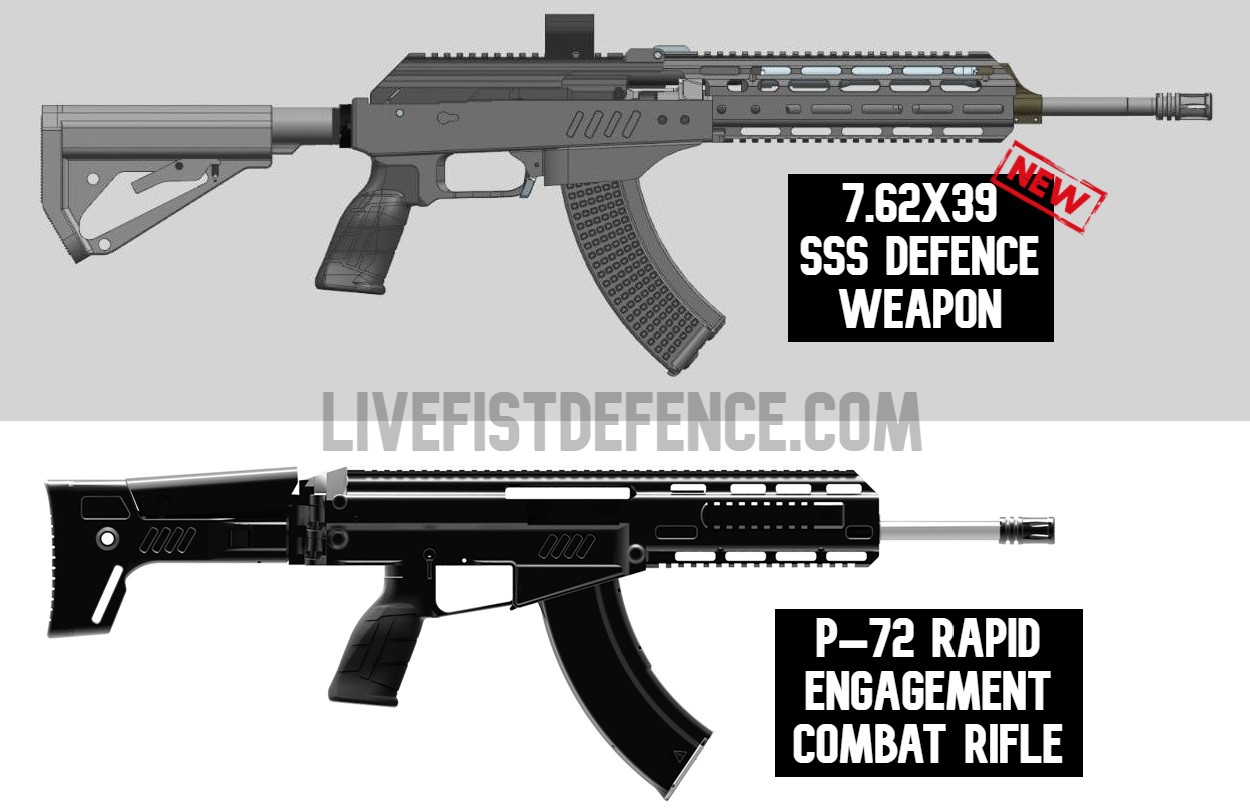 One of Livefist's most read posts this year has been this recent one on an Indian private sector firm's answer to the Kalashnikov rifle. Read our full interview with the company's CEO over at our YouTube channel, where he also has plenty to say about the Indian Army's choice of the Caracal CAR 816 carbine:
UPDATE / SEPT 15
It turns out Livefist had speculated correctedly in the above post. Reports have emerged today confirming that the Indian Army was aborting plans to pursue a deal with UAE's Caracal LLC for 93,895 CAR 816 carbines.
UPDATE / SEPT 21
UAE's Caracal LLC has just issued a statment, with a copy share ahead with Livefist, where they've reconfigured their offer to the Indian Army, now offering to build the carbines fully in India. Here it is in full:
CARACAL International Refocuses Commitment in line with 'Make in India' Initiative
• 2018 winner of Indian Government tender to supply Army with 93,895 CAR 816 assault rifles, moves commitment to fully manufacture in India from start of contract, as opposed to the initial phased approach
Abu Dhabi-UAE: 21 September, 2020 – CARACAL, a world-renowned, UAE-based small arms manufacturer, today stressed in a statement "its commitment to the 'Make in India' initiative", after having previously been selected by the Indian Ministry of Defence in 2018 to fast-track the supply of 93,895 CAR 816 assault rifles to the Indian Army.
CARACAL has already identified the required land, facility and local partners to be able to commence production immediately. Over 20% of the components fitted on the CAR 816 are already made in India, with CARACAL now making commitment to fully manufacture the rifles in-country, in alignment with the 'Make in India' initiative. The initiative will also see CARACAL oversee technology transfer.
The company already surpassed global competitors in terms of performance and technicalities to win the bid two years ago, and now confirms its readiness to service the fast track order from India within 12 months.
Hamad Al Ameri, Chief Executive Officer, CARACAL, said: "CARACAL was awarded the Close-Quarter Carbine contract in 2018 to supply the Indian Army with the CAR 816, after having undergone a rigorous selection process. Having agreed to fast track the supply, and with the formalities still under discussion, we would like to reiterate our commitment to our bid and to the 'Make in India' initiative. With strong bilateral ties between our two nations, and with India being a key market for CARACAL, we remain on standby to supply the product to the customer upon instruction."
The CAR 816 carbines are intended to replace the Indian Army's current 9mm Sterling carbines, with the CAR 816 boasting higher bullet velocity and reduced weight compared to the Sterling carbines. The assault rifle has secured a number of contracts from customers across the Middle East, Europe, and Asia, and has been adapted to suit the Indian Army's needs, incorporating the latest technological advances.
CARACAL is part of the Missiles & Weapons cluster within EDGE, an advanced technology group for defence and beyond, and has wholly-owned subsidiaries in Germany and the USA.
UPDATE / OCTOBER 14
We have a related video up on our YouTube channel.