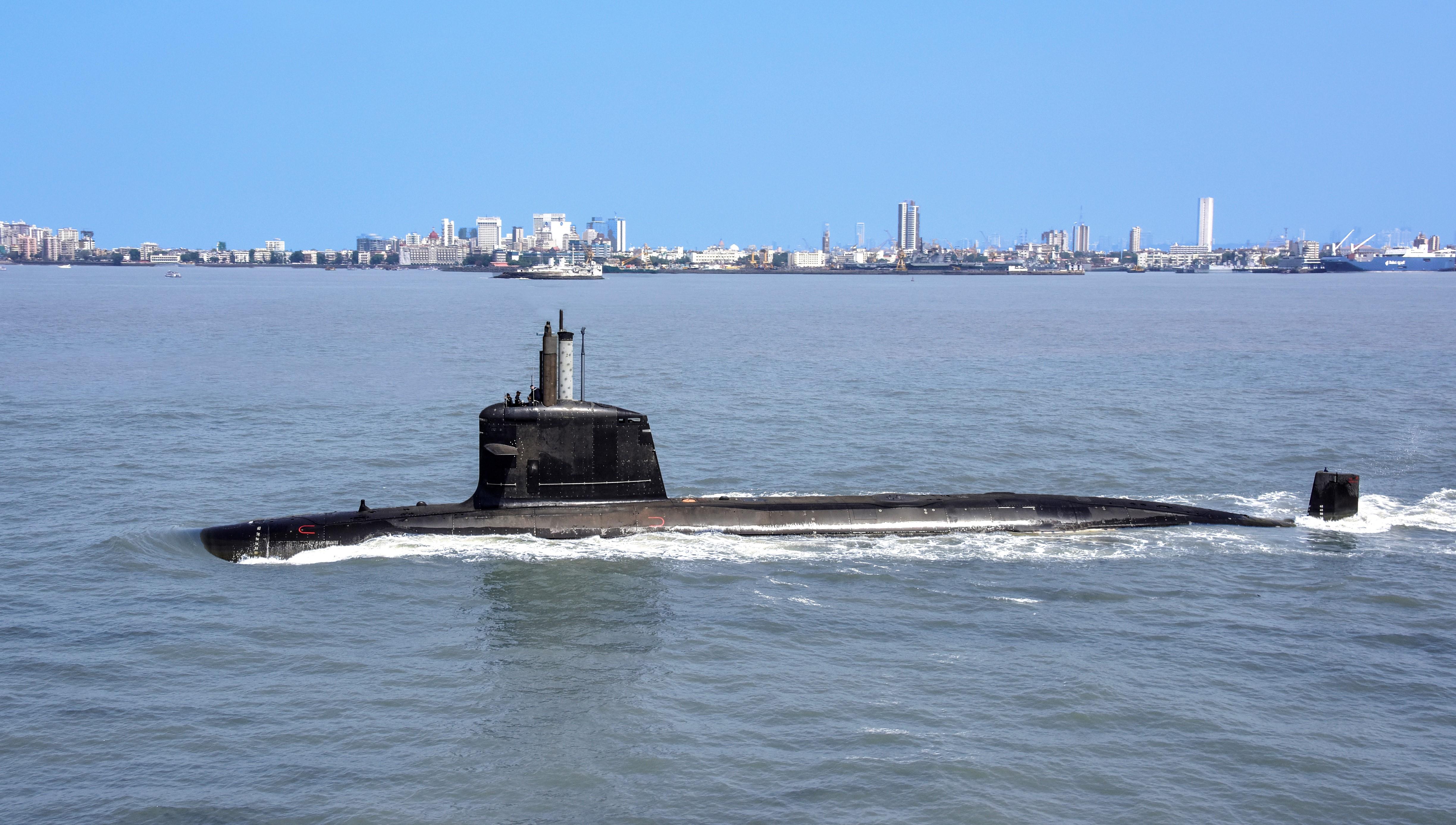 Named for the wide-snouted sawfish, the Indian Navy is all set to welcome its second Scorpene class submarine Khanderi into service this weekend. The induction, originally planned for March, was delayed by a few months as sea trials continued in the aftermath of India's airstrikes in Pakistan's Balakot. The new submarine joins the first of its class INS Kalvari (commissioned in December 2017) in Mumbai and will be deployed on patrolling duties immediately in the Arabian Sea.
The Khanderi is the second submarine of its name — the first, a Soviet Foxtrot boat was commissioned into the Indian Navy in December 1968 and decommissioned in October 1989.
The construction of the third Scorpene Karanj, started on January 31 2018, and the submarine is currently undergoing a sea trials, according to maker Mazagon Docks Ltd. The fourth Scorpene, Vela, was launched in May this year, and under preparation for sea trials. The final two, Vagir and Vagsheer are in various stages of outfitting. An improved version of the Scorpene class, sporting air independent propulsion, will be part of India's ambitious Project 75I that will see five submarines compete to build submarines in India in a strategic partnership with an Indian shipyard.
Livefist recently visited Russia's Admiralty Shipyard, where the original Khanderi was built, and where Russia builds the Amur that also competes for India's Project 75I.
Some images just in of the Khanderi ahead of her commissioning on September 28 in Mumbai: