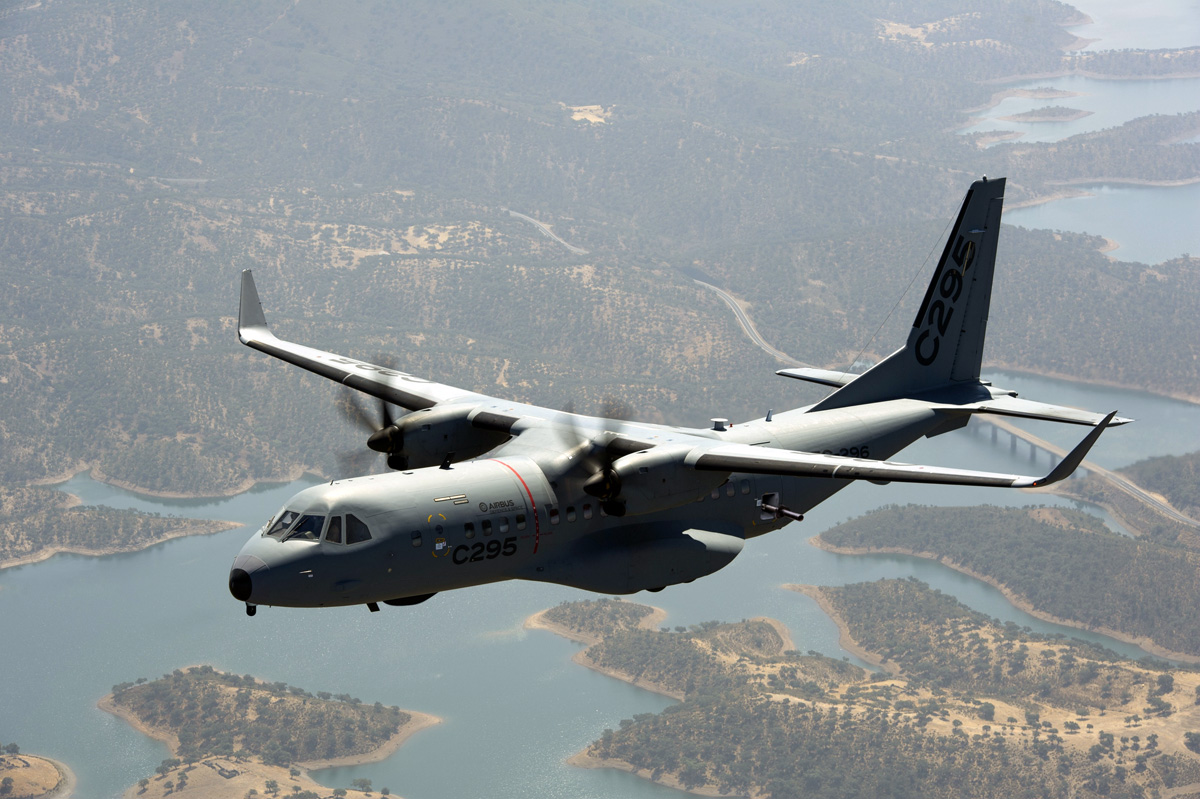 The Airbus C295 tactical transport aircraft could see an expanded requirement from India's armed forces. Apart from the Airbus-Tata venture that will build 56 of the type to replace the Indian Air Force's Avro HS748 transports, the Indian Coast Guard's added requirement of six aircraft (for a multimission maritime aircraft or MMMA being conceived by the DRDO, a programme scooped first here on Livefist three years ago), it is now increasingly likely that the total DRDO-Coast Guard requirement could be up to 19 aircraft — 13 more aircraft than the Coast Guard has projected a requirement for.
Sources say the DR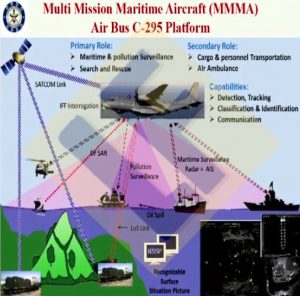 DO is keen that an options clause for three additional aircraft and a follow-on order for 10 more aircraft be processed shortly after systems and flight trials on the MMMA as part of a first phase. The DRDO has of course opened channels with the Indian Navy to see if it'll come on board for at least a handful of aircraft. In the wake of the abortive medium range maritime reconnaissance (MRMR) effort, the DRDO sees an opportunity to push inductions as a lead integrator. While the C295 and maritime patrol radar will be supplied, the DRDO will have its hands full with every other system on such a platform — many of them being tested on the DRDO-Embraer AEW&C platform that aims to enter service with the IAF in the next 18 months.
An overall projection of 75 aircraft puts the C295 in a strong inventory position in the IAF's somewhat muddled tactical transport space. Livefist can confirm that the force is very happy with its upgraded An-32 transports, though even Antonov believes there's enough of a splash for new opportunities in the space. Expanded duties that range from special operations to humanitarian relief to pollution surveillance and fighting fires means the field remains open at several different levels.
Excellent experience with the U.S. built C-17 Globemaster III and C-130J Super Hercs aside, the IAF is still in the process of doctrinally reconfiguring its air logistical manual, keeping in view variable availability rates, the new tonnage and turnaround flexibility afforded by the new U.S types and the impending expansion of the light lift capability. Throw in India's commitment to the somewhat troubled HAL-UAC Multirole Transport Aircraft (MTA), and the message is clear: there are still requirements out there.