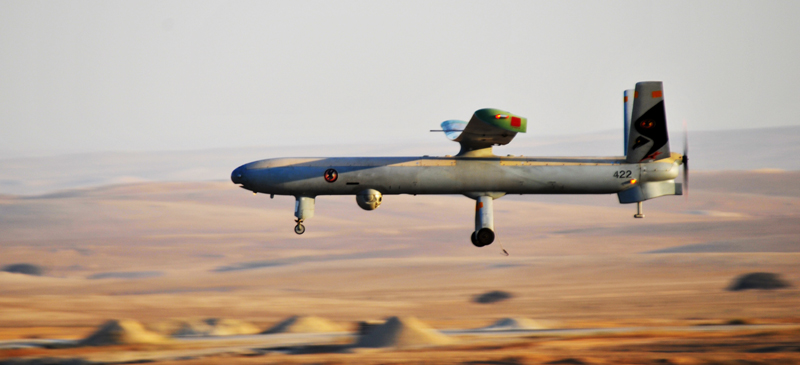 The Israeli Hermes UAV family could soon have much more Indian-built content with a recent corporate acquisition announced this week. With products that include instrument panels, glare shields, parts for Gulfstream jets, and the fuselage and wing sections of Hermes 450 UAVs, Israeli aerostructures and composites company Light & Strong Ltd now has an Indian parent. India's Lohia Group, a diversified firm with expertise in large scale manufacturing across sectors announced this week that it had acquired Light & Strong Limited, based in Gedera, Israel. The firm, which was set up in 2007, specialises in aerospace and military carbon fibre and glass fibre composite components production with customers in Israel's military and civil aviation industry.
Based in Kanpur, the Lohia Group's India facilities will be part of the Uttar Pradesh government's new defence corridor and will look to export customized composite products to global OEMs. In a statement, the company said it aimed to firm capable of offsets obligations of global companies.
Anurag Lohia, Director, Lohia Group, said, "Our acquisition of Light & Strong allows us to integrate our manufacturing expertise with cutting edge technology to help make India the exporter of choice for global OEMs. With our belief in 'Make in India', we are committed to supporting our indigenous Aerospace and Defence sector for its requirements of all things composite."
The acquisition comes on the heels of India's Adani Group and Israel's Elbit Systems inaugurating their 50,000 square foot joint venture unmanned systems facility in Hyderabad, which will also build aerostructures for the Elbit's UAV program. The Hermes 450 and Hermes 900 are both on offer to India's military.