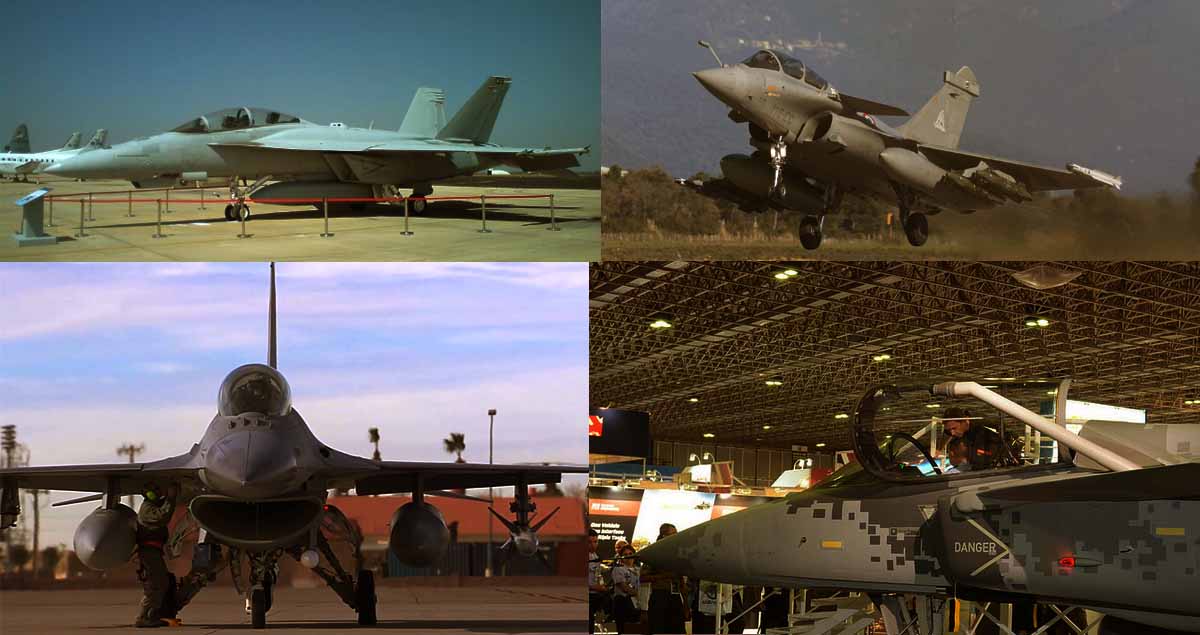 The Indian Air Force has revealed that it is very inclined to signing up with Russia for 21 MiG-29 fighters — jets that will be manufactured from abandoned half-airframes from the eighties at MiG's Lukhovitsy facility. The new development adds to the turbulent mix of fighter jet acquisitions swirling within the Indian Air Force ahead of the country's large aviation show, Aero India. And it's almost certainly one of the reasons why the show this year will be lacklustre in the circumstances.
It doesn't feel like there's a big mother of all fighter contests in the air, does it? Chances are the global buzz that India generated from its doomed M-MRCA fighter contest will never again be replicated. In the execution — and ultimate doom — of that competition, India expended faith, credibility and an already tenuous sense of purpose about its military's urgent requirements. And that's probably why the sweet smell of aviation kerosene isn't quite the same this year as another edition of Aero India, the country's flagship aviation show is around the corner.
Amidst a bruising political war over India's 2016 deal for 36 Rafale jets, there's virtually no frisson over the Indian government's super-ambitious MMRCA-like bid to build 110 fighters in India under the complex and sounds-terrific-but-we're-not-sure-it'll-work Strategic Partnership model. The looming 2019 national elections have applied their own brakes on any decision-making, but attendance at this year's show is pretty telling, given the prize that's supposedly up for grabs.
Less than half the contenders will be showing up for this year's show — a far cry from the 2007 and 2011 shows, when nearly a full pack showed. Livefist can confirm that the Rafale, F/A-18 Super Hornet and F-16 will fly at Aero India 2019. Saab can't be faulted in fielding a Gripen E full scale replica with a cockpit demonstrator, since its aircraft is in test. While Eurofighter was widely expected to fly at the show this year as a demonstration of commitment — especially given the company's offer over the last several months to supply India with jets in the event that the current political slugfest dooms the Rafale acquisition — it won't be coming.
Neither will Russia's MiG-35, which debuted at Aero India 2007, its first showing outside its country. And while the MiG-35 hasn't attended the last few Aero India shows, it's clearer now why it has perhaps chosen to stay away from this important edition. While the aircraft has never really sniffed a serious stab at the contest, given India's more than public inclination towards a western fighter, there's another really good possible reason it hasn't felt the need to make the exertion. The Indian Air Force has expressed interest in acquiring 21 MiG-29s from Russia — aircraft built from half-constructed 1980s airframes that were never completed. Sources indicate that the IAF has been offered a bargain price for the jets — a win-win for both sides, since the IAF gets an additional squadron at a bargain price, while the beleaguered RAC-MiG gets to warm up its production line while pushing out airframe shells that were going nowhere. These airframes, sources confirm, will be brought up to the MiG-29UPG standard that half of the IAF's Fulcrum fleet is on, with the other half being upgraded progressively. Livefist had a chance to see these airframes last year at MiG's Lukhovitsy facility near Moscow.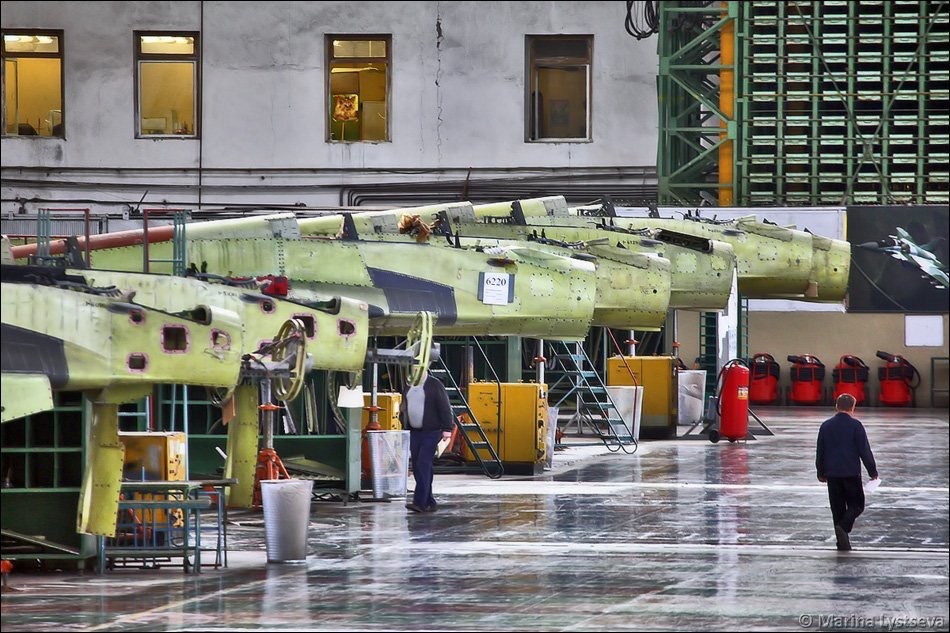 The last surprise (prospective) contender, the Su-35 could have made a dash for the show, but Russia has decided against it. Net-net, three flying fighters in a show that's at least as much about optics and sentiments, as it is about business in the region.
The sheer wealth at play in India's military acquisitions means companies rarely have the luxury of staying away from an air show of this kind. But this year's showing proves that many companies have already made their minds up about which way this could be going.
That the Rafale and Super Hornet will be at the show is no surprise. Apart from the IAF contest, the two fighters are the only jets prospectively in the fray for the Indian Navy's hunt for 57 carrier-borne jets for its second indigenous aircraft carrier, a flat-top vessel that will sport the General Atomics EMALS aircraft launch system. Despite India first signalling in 2017 that it was looking for 110 single-engine fighters, and then gamely dumping the idea for an expanded contest that — like the M-MRCA contest — put disparate fighters against each other, both the F-16 and Gripen are making a show of it this year. Seen as an underdog in the circumstances, Lockheed-Martin has brandished the heavy hand of political backing in its campaign, leading to an aggressive sense that the company actually sniffs a chance of a dedicated F-16 line in India. Saab continues to hope that its Gripen E is a default contender if the dust settles on India's strategic quandaries and budgetary turbulence.
As Livefist reported last month, Aero India 2019 has bizarrely raised customs complications for aircraft companies to deal with when bringing in their aircraft for the show. The issue reportedly involves a decision taken by local customs officers in Karnataka. Following Livefist's report, the customs barrier was 'toned down', it remains in another form, where companies bringing in their aircraft have been told to furnish a bill of entry for home consumption and Indian bonds to the value of their aircraft — a replacement procedure that involves the same financial complications. It is unclear why the Indian MoD hasn't stepped in to resolve an issue that simply makes life more complicated for exhibitors — procedures dispensed with in any big defence or air show around the world. The strictures have caused a great deal of heartburn among the companies, at least some of which are now grudgingly bringing their aircraft and equipment to the show only because they've crossed the logistical point of no return.
India's quest for 110 new fighters will be a very complex exercise. 85% of the jets will need to be built in India by a competitively identified Indian production partner. The Indian government set the ball rolling on its ambitious Strategic Partnership model this week by issuing expressions of interest (EOI) to shortlist potential Indian Strategic Partners and foreign vendors for a very similar procurement of 111 naval utility helicopters. The navy had also indicated that the Indian companies likely to compete for the contract included Tata Advanced Systems Ltd, Mahindra Defence, Adani Defence, L&T, Bharat Forge and Reliance Infrastructure.
Apart from the three fighters, and virtually all of the Indian Air Force's aircraft types, the following aircraft will be on flying or static display at Aero India 2019: Indian firm Genser's light business jet GLJ3X1, the Antonov An-132D, a P-8A of the US Navy, an Airbus C295, Airbus H135/H145 helicopters and the Indian Air Force's restored old World War II Dakota.