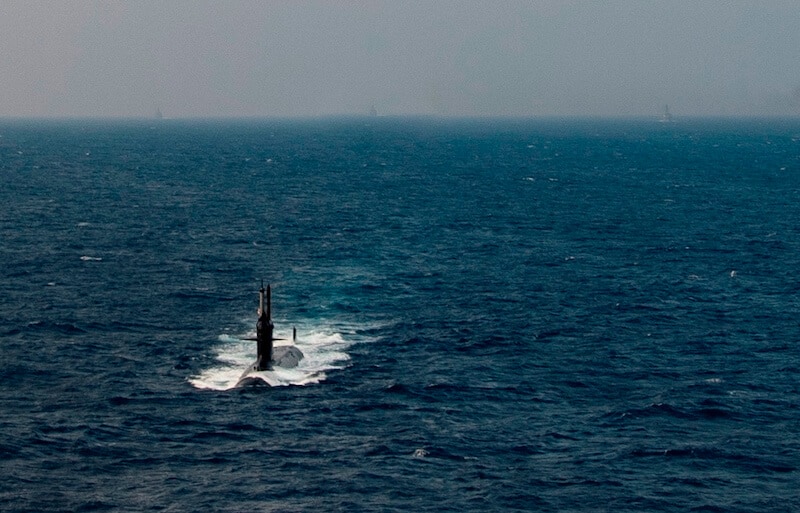 Work has speeded up to ensure that a crucial piece of Indian equipment meets its deadline for the Indian Navy's fleet of Scorpene (Kalvari class) submarines. With India's DRDO having previously failed to deliver a proven Air Independent Propulsion (AIP) system in time for integration on the final two Scorpene submarines (Vagir and Vagsheer) as originally planned, the submarine's designer Naval Group and DRDO are working to ensure the latter's AIP system is ready for integration when the first of the submarines go in for first refits three years from now. To speak about progress on this crucial front and more, Livefist caught up with Rear Admiral Rahul Shrawat (Retd.), chairman and managing director of Naval Group India for an online interview:
Q. We've just seen the Vagir launch at Mumbai. Update us on the P75 program — have earlier slippages been addressed and dealt with?
A. The P75 programme is progressing very well. This year, despite Covid-19 challenges, witnessed the launch of the fifth submarine named Vagir.  The third submarine is undergoing its final sea trials before being delivered to the Indian Navy. The last submarine – Vagsheer, is in advanced stages of manufacturing on the assembly line at MDL and is scheduled to be launched next year.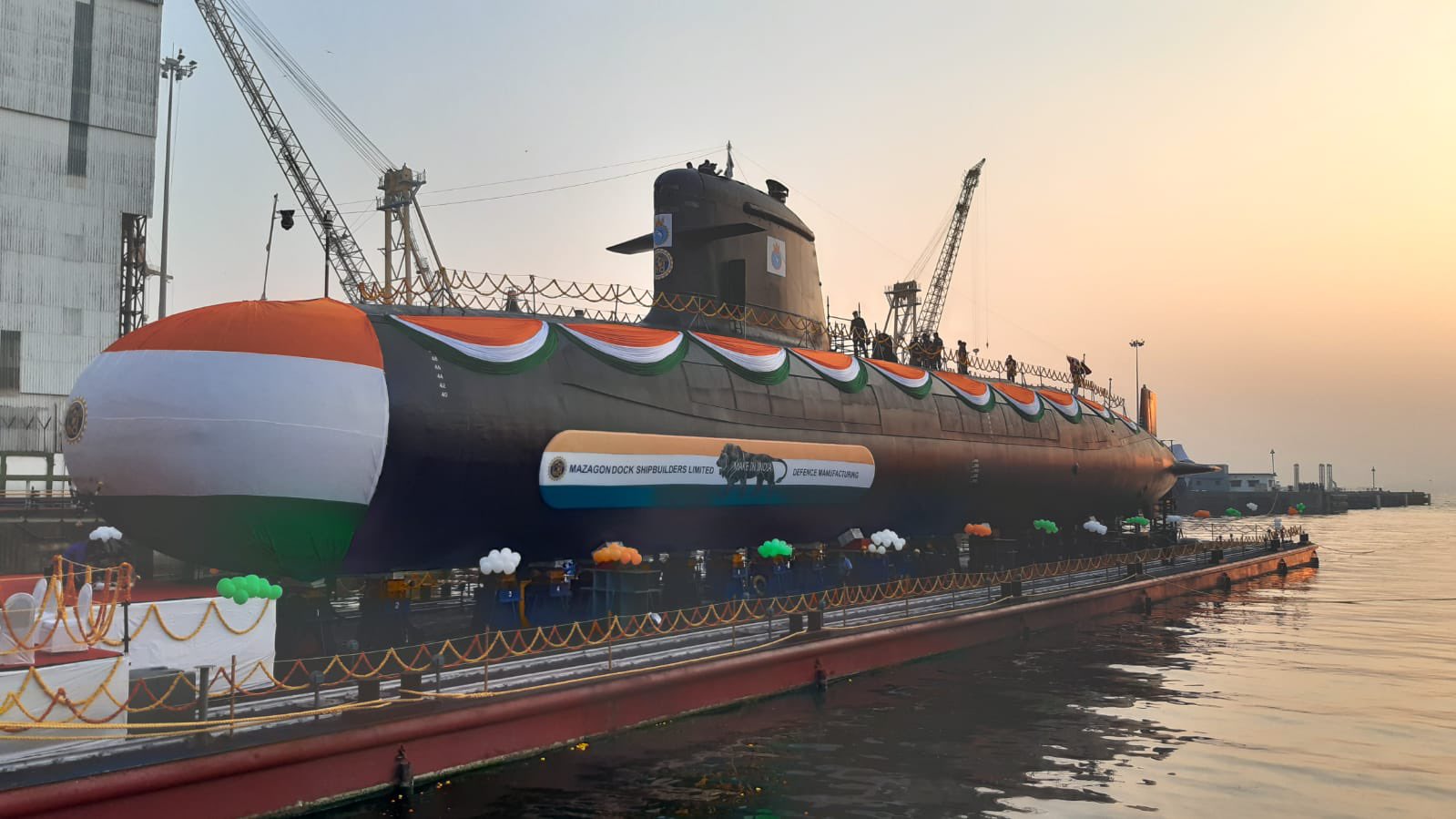 Q. Naval Group has proposed for years to have the line build a few more Scorpene class for the Indian Navy. Break down for us whether these submarines would be different from the first six. Why hasn't that proposal found a taker in the Indian Navy yet?
A. Developing a new submarine takes much more time, efforts and planning than any one anticipates. This will not only require efforts of the OEM, but also huge investment by the Indian shipyards and budgetary outgo for the Indian government. So to build upon what you have achieved incrementally is the most cost effective way to get more submarines quickly, while the P75(I) project remains the mid long term goal for the Navy.
If such a proposal is accepted by Navy/MoD, the additional submarine built will cater to the current requirement of the Navy namely AIP as well as several improvements over the present Scorpene® class. The platform can also be integrated with more advanced weapons as per the need of the customer. I may also like to add that the Kalvari class submarines have proved their worth during their operational deployment.
Coming back to your question, at Naval Group, we find that this proposal makes a lot of sense with every conceivable angle one can think of; like standardisation, economies of scale, reduced inventory cost, optimised trainings among others. However the final call has to be made by the customer.
Q. Weaponisation of the Scorpene®s remains an issue. The boats still don't have heavyweight torpedoes. How far along is that process?
A. We have responded to the ongoing tender from Indian Navy with our F21 torpedo. This is the latest generation HWT developed for the French Navy for its latest SSN submarines and whose characteristics far exceed all other heavy torpedoes currently in service with international navies. So we have offered the best and the latest.
With highest safety features, unrivalled autonomy thanks to its Silver Oxide / Aluminium primary battery, advanced speed and performance, F21 is a much more lethal weapon than other available torpedoes, which mostly use old generation Silver Zinc for their battery technology. It has been successfully test fired from French Navy Rubis-class SSN. More than 100 F-21 torpedoes have been ordered so far to be integrated on to the French Navy's Rubis class SSN, Barracuda class submarines and also to the Brazilian Scorpene submarines. We are waiting for the next steps in the tendering process to be implemented by the Indian decision makers and fully geared to start and deliver the best in class HWTs for Indian submarines along with necessary involvement of Indian industry in best way possible.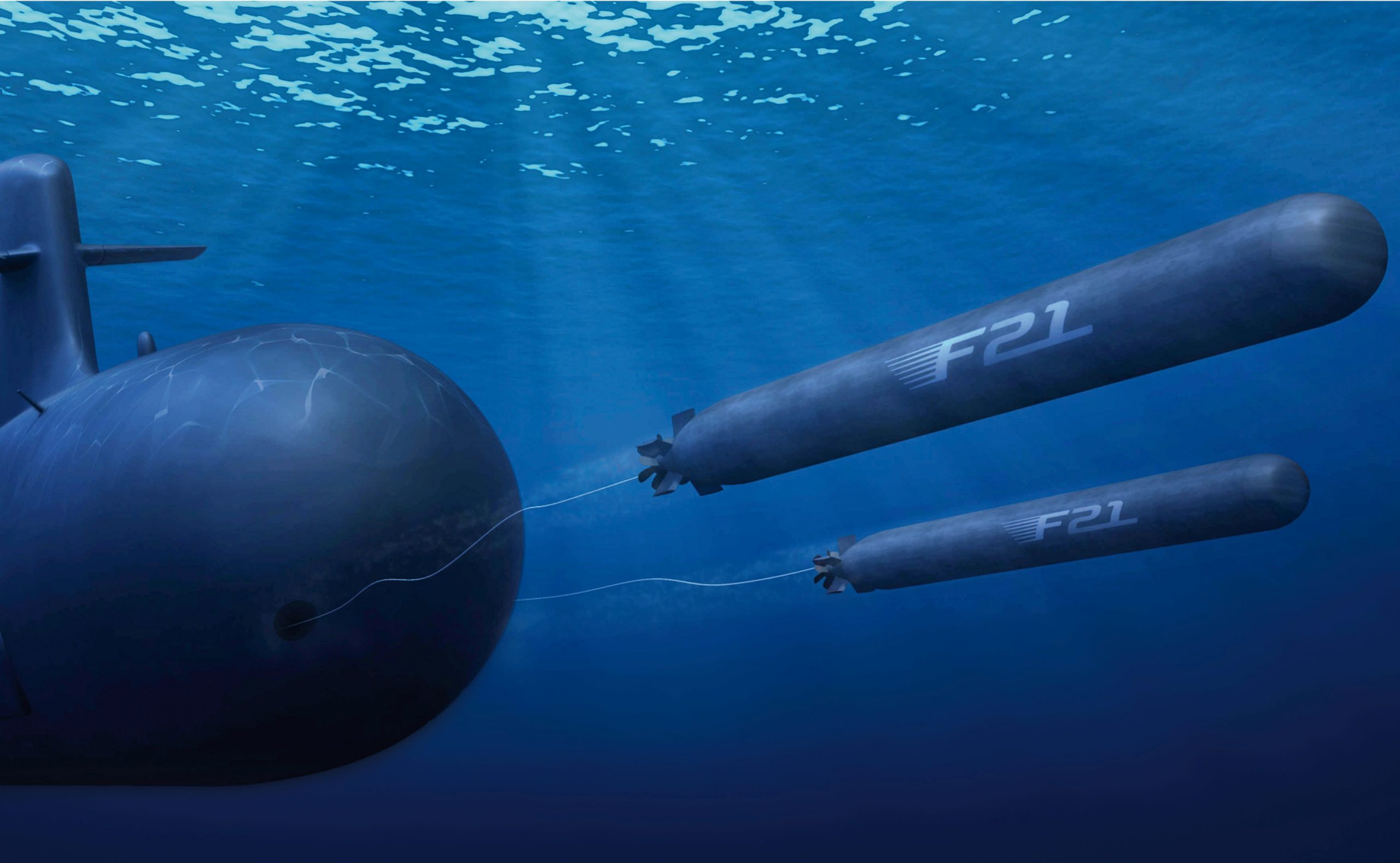 Q. What is Naval Group's view of India's indigenous AIP solution for submarines. The earlier proposal for the MESMA AIP on additional Scorpene®s was meant to be a risk mitigation exercise too. Does that still stand?
A. Presently, we are supporting the DRDO to guide them in the conditions and requirement to integrate safely their AIP in the P75 submarines during their forthcoming normal refits. We have also developed a new generation of fuel cell based AIP which has been demonstrated and ready to be integrated onboard our submarines. The AIP and associated features would bring unmatched stealth and most discreet acoustic signature during the entire life span of the submarines, minimum for another 35 years.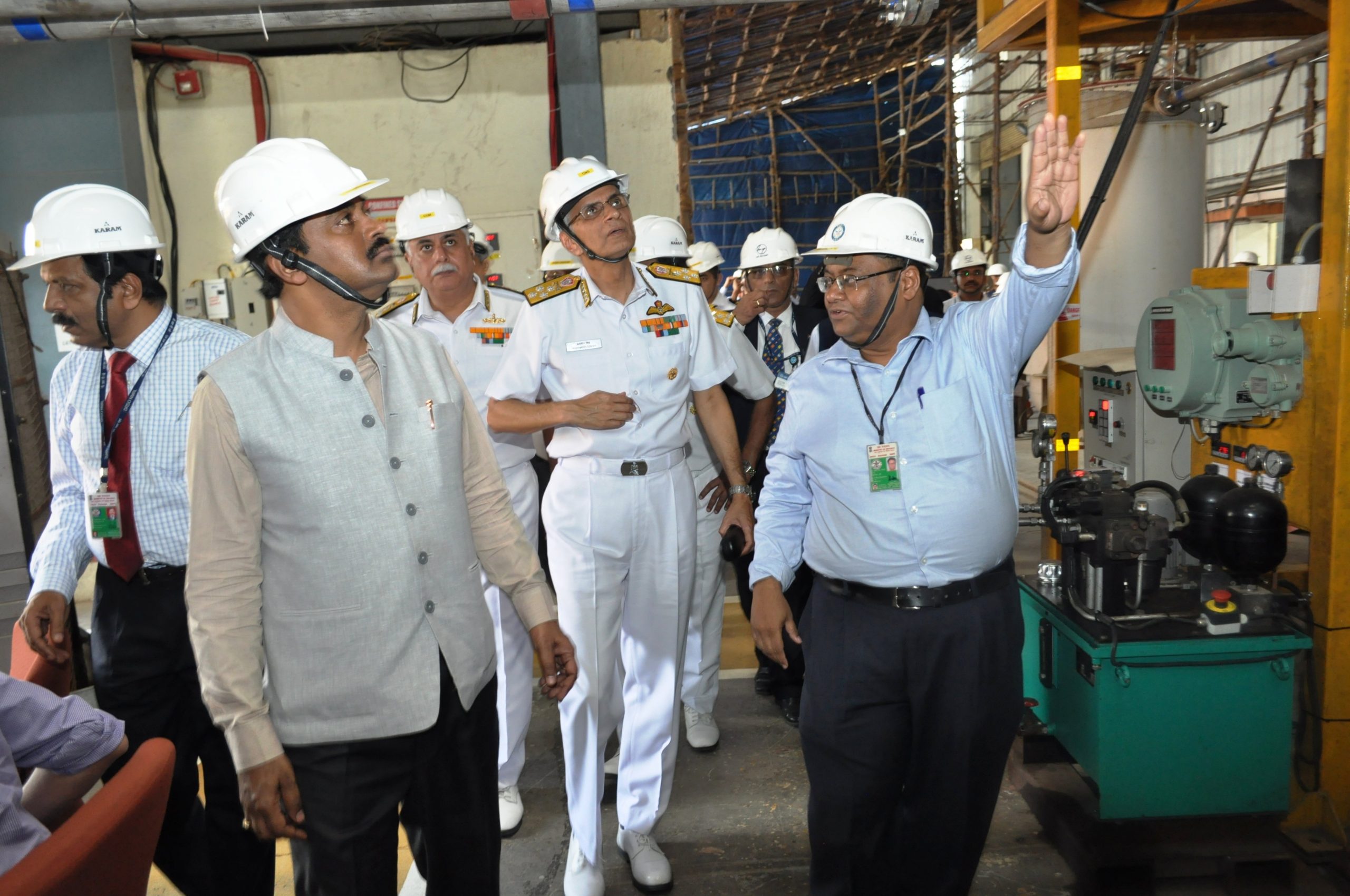 Q. Quantify for us the success of the P75 program through the prism of the 'Make in India' dynamic.
A. The TOT of construction has been 100% completed between Naval Group and MDL, with the delivery of Kalvari (1st P75 Scorpene® submarine). The success of TOT is proven further by the successful launch of subsequent submarines by MDL on its own. Further to this, Naval Group is the only foreign OEM to have established an Indian company solely for the purpose of "Make in India" by developing the local eco-system and building design services with talented Indian engineers. Through P75 Kalvari class submarine program, more than 500 Indian companies were visited and audited to finally qualify at the end a handful (nearly 40) of highly skilled MSMEs to supply various equipment for the submarines. Nearly 50% of Mazagon Procured Material (MPM) have been indigenised & supplied to MDL on account of efforts of Naval Group India.
Q. Update us on Naval Group's proposal for the P75I, which it appears may finally be making some concrete progress in the foreseeable future. How does Naval Group hope to leverage the obvious advantages of a ready manufacturing line at MDL?
A. We are honored to have received and responded to the EOI for the OEMs. The requirements of this new submarine program are much more demanding than the previous one and to our knowledge no existing sea proven submarine on the market today can fulfill them all without passing through new design and development phase.
Having already achieved very high level of indigenization during P75 project and the expertise derived from designing and constructing both latest generation of conventional and nuclear submarine of different size and tonnage, Naval Group is ready to propose a fully compliant solution with the maximum adaptation to meet requirement of Indian Navy.
Given the strategic partnership and the mutual working experience we have developed with Indian industries and shipyards, we would definitely be happy to propose a design fully compliant with the new specifications.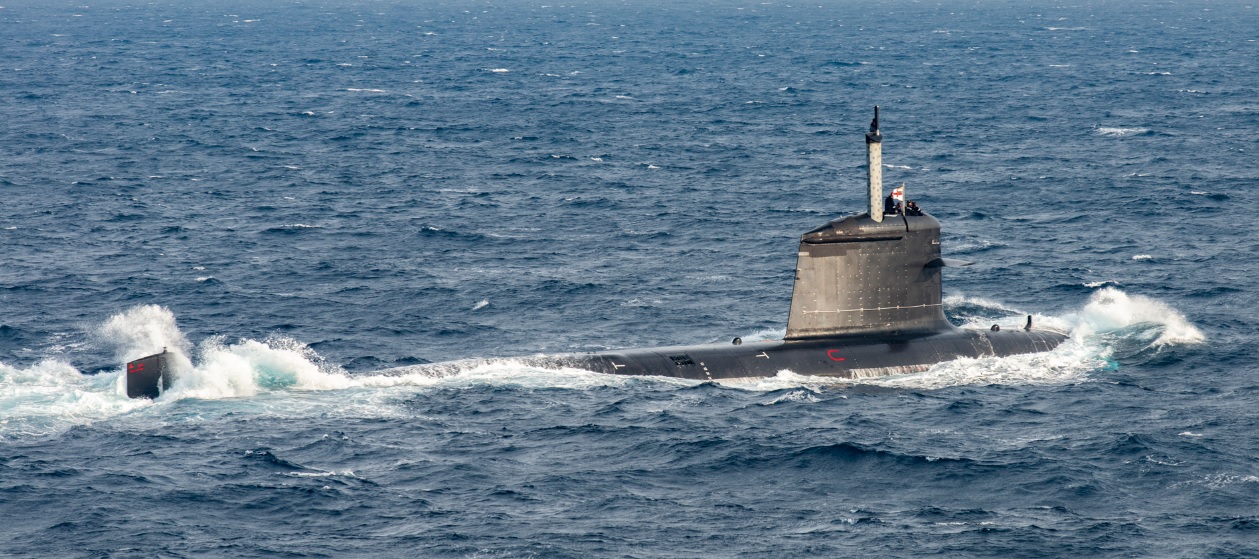 Q. Update us on the other opportunities Naval Group sees in India going forward, in the realm of surface combatants and warships. Are there any active or impending discussions on?
A. The Indian Navy has an ambitious modernization programme and Naval Group would like to support that vision by helping build modern platforms. Naval Group is interested in supporting the Indigenous Aircraft Carrier (IAC) 2, which is at the design stage with Indian Navy and other future naval platforms with high-end military requirements and performances.
In addition to the submarines and underwater weapons, we are in discussion with Indian shipyards for future surface ship programs and also proposing latest simulators and tools for training and maintenance for P75 submarines. We are engaging with stakeholders at Naval Dockyard to support them in ensuring most optimized service support for operational Kalvari class submarines.
The Group is committed to the Indian Navy and Indian Government for 'Make in India' approach of doing business – hence we see a lot of opportunities in the future.
Q. How does Naval Group materially intend to act on Atmanirbhar Bharat requirements in its global supply chain and development activities?
A. Naval Group is so satisfied with the quality standard adhered in P75 programe, that they have taken a step further and outsourced procurement of certain equipment for the French Navy's latest submarines and frigates under construction, from these Indian MSMEs. India has immense capacity to absorb and sustain defence production of the world, in the times to come. The country needs to expand its defence manufacturing sector to boost exports and ensure sustainability. Encouraging defence export will pave the way to attain the economies of scales and selling at competitive prices. The recent update in FDI in Defence allowing up to 74% in foreign ownership should facilitate decision makings of FOEM to capitalize on India's cost effectiveness by setting up branches in India to diversify their supply chains.