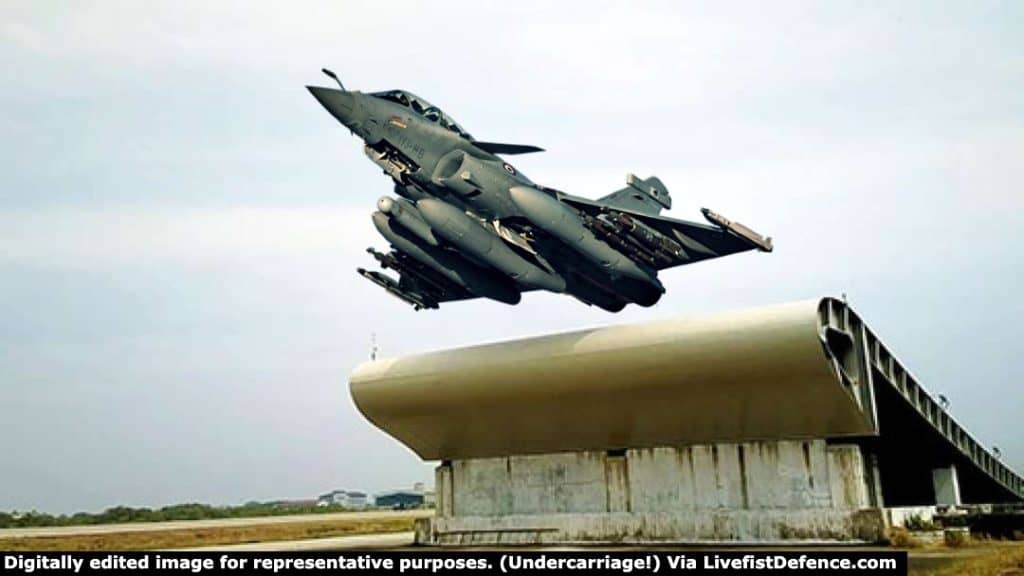 The Indian Navy's INS Hansa air station in Goa is all set to become an unusual and unprecedented international battlefield starting today, one that will be watched not just by Indian military planners, but by aviation experts around the world. Two foreign jets, one after the other, will begin a real-world joust in Goa with a multi-billion dollar Indian Navy contract for aircraft carrier jets firmly in view.
First off, a French Navy Rafale-M fighter will test and demonstrate launch compatibility off a ski-jump today at India's Shore-based Test Facility (SBTF) in Goa. The fighter, purpose built for a steam catapult launch off the French Navy's Charles de Gaul aircraft carrier will be launching off a ski jump for the first time in the real world — the fighter's maker Dassault Aviation has been conducting digital simulations for years now.
The demonstration is a mandatory requirement for the Indian Navy's multirole carrier based fighter (MRCBF) contest that envisages the acquisition of up to 57 fighters that will operate off the in-service INS Vikramaditya and soon to be commissioned indigenous aircraft carrier (IAC1) Vikrant. The latter ship is on a third phase of sea trials this week and is to enter Indian naval service in August this year.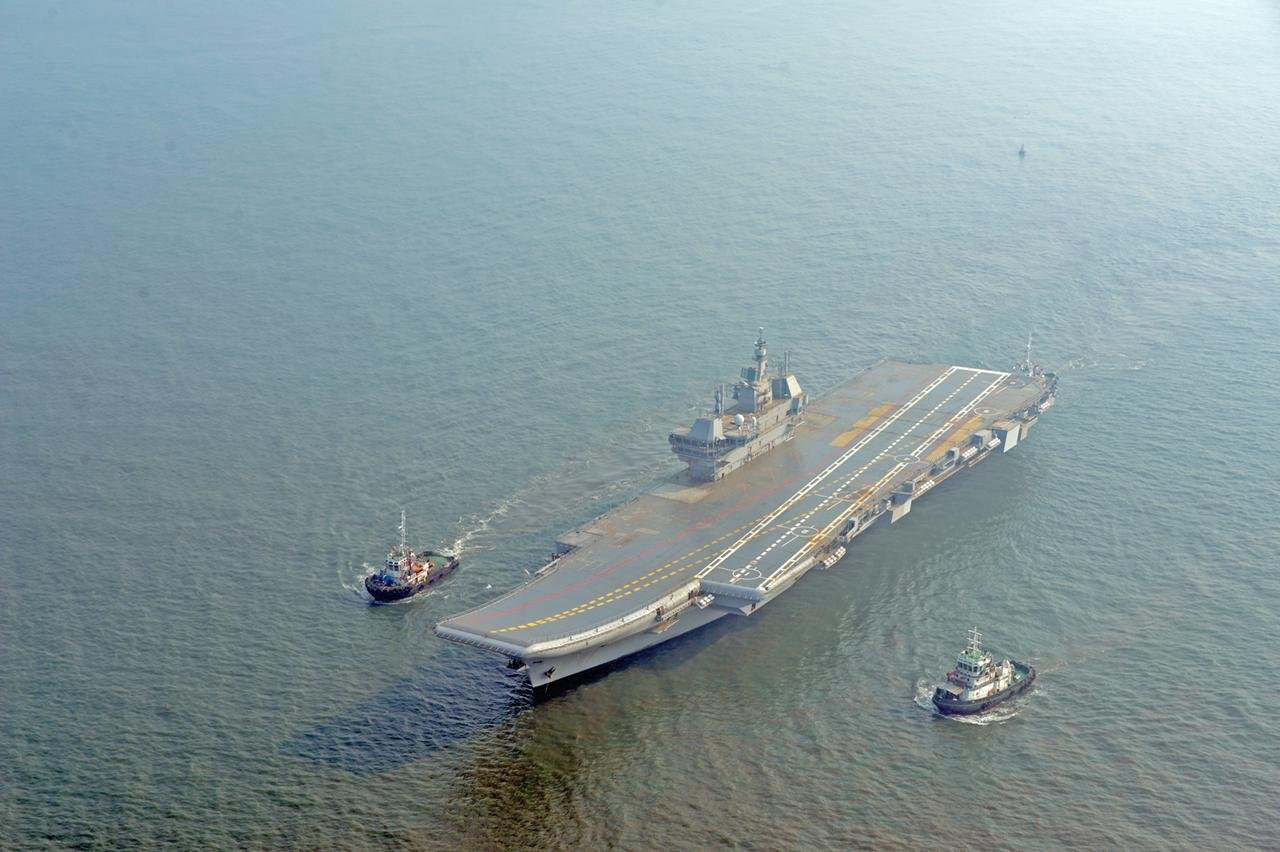 The Rafale-M's real world demonstration off a ski-jump comes just over a year after rival in the contest Boeing demonstrated its offering, the F/A-18 Super Hornet, off a ski jump in the U.S. You can read all about that demonstration here:
Boeing will be flying in an F/A-18 in March for a similar demonstration at the Indian Navy's SBTF in Goa.
The two rival fighters arriving in India for a physical demonstration of launch performance makes the Indian Navy's contest feel real for perhaps the first time. The navy first provided shape to its requirement — for 57 deck based fighters — in 2017. Much has transpired since then, including the arrival of the Indian Air Force's Rafale jets (a key element to Dassault's pitch is commonality), government approval to a twin-engine deck based fighter derived from the LCA Tejas (full details here), the navy coming round to the possibility that it could operate an up-engined naval LCA and Russia pulling out all the stops to persuade a not entirely satisfied customer from looking beyond its hardly old MiG-29K fleet.
Both Dassault and Boeing have also fought headwinds within the Indian Navy over whether their big, heavy jets can function optimally on Indian carriers, which feature smaller lifts and hangars. Both companies have supplied the Indian Navy with reams of data, digital animations and demonstrations to dispel concerns, though these remain active considerations. The Indian Navy understands that it has very limited options if it sticks to its requirement for new generation naval jets. You can read about how Boeing is battling concerns over its jet's dimensions here:
While Dassault will understandably play the fleet commonality card to the maximum extent possible, Boeing has mounted a typically aggressive and sustained campaign behind the F/A-18 Super Hornet. In 2020, Livefist detailed how Boeing had all but split its offerings to the Indian military, focusing the F/A-18 principally at the Indian Navy, while switching its pitch to the Indian Air Force around the new F-15EX. You can read about that strategy here:
The Rafale and F-15EX are potential candidates in the Indian Air Force's separate 114 multirole fighter aircraft (MRFA) program, the next iteration of India's long-running efforts to build a new generation fighter in India.