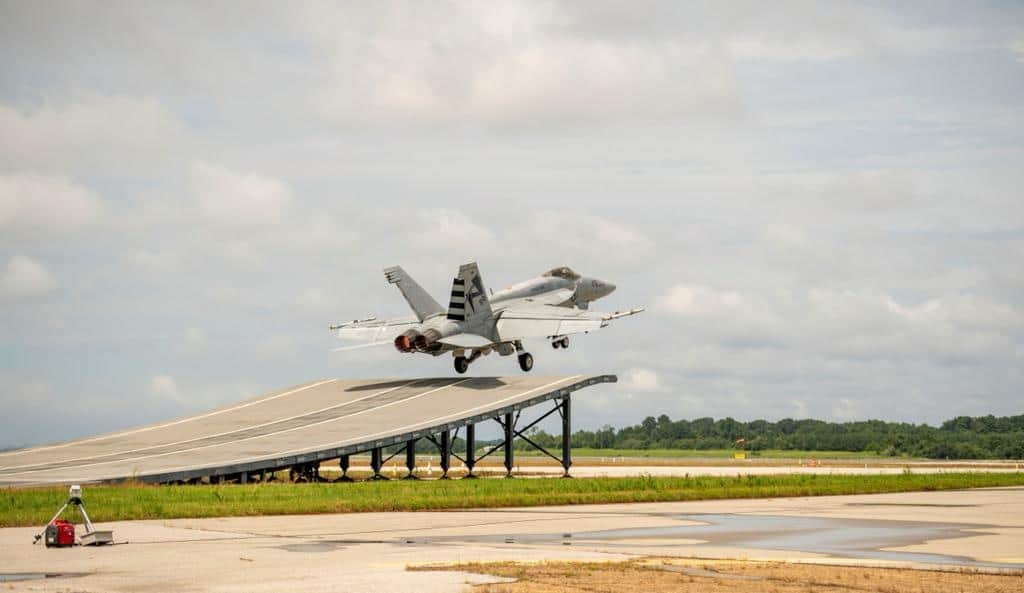 Two U.S. Navy F/A-18E Super Hornets will arrive in India late May for operational demonstration off a ski-jump. The two single seat jets are currently being modified with instrumentation for the two-week capability demo for the Indian Navy at the shore-based test facility (SBTF) in Goa's INS Hansa naval air station, centred around a ski-jump that launches jets over a cliff and out over the Arabian Sea.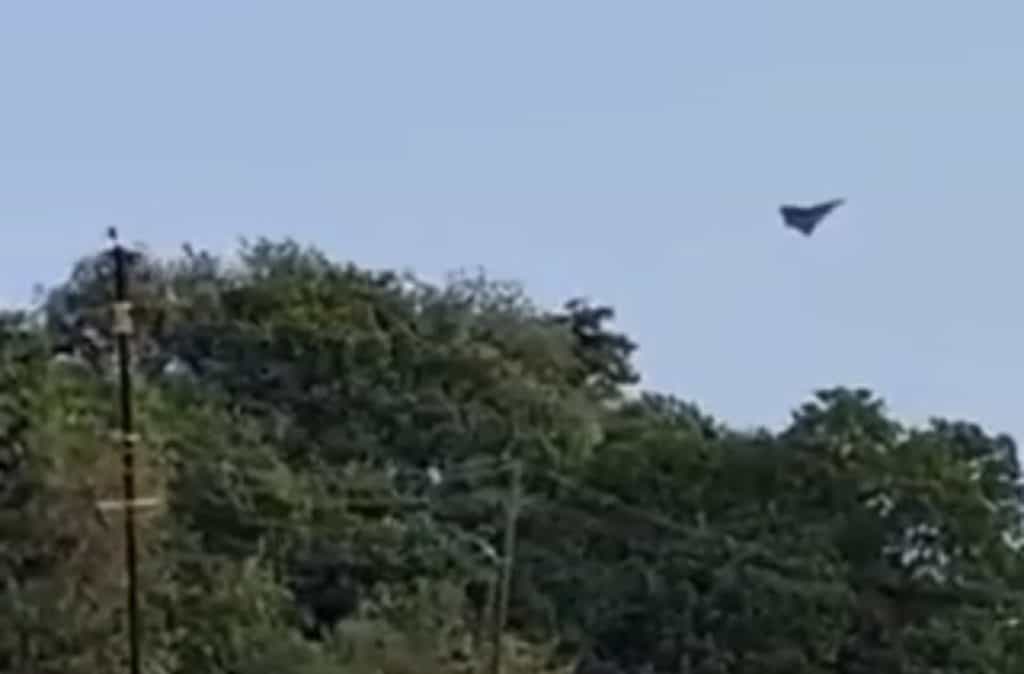 The Super Hornet demo comes weeks after a pair of French Navy Rafale M fighters conducted theirs at the same facility. The Rafale jets have since returned to their home base in France. The Goa tests will be the second time Super Hornet will roar into the air off ski-jumps. In December 2020, an F/A-18E test jet conducted a similar test at the Patuxent River naval air station in the eastern United States. You can read all about that test here:
The ski-jump capability demo is a mandatory step in the Indian Navy's quest for 57 multirole carrier based fighters (MRCBF) to augment and then replace in-service Russian MiG-29K fighters.

As part of demonstrations of ski-jump launches with meaningful weapons payloads, Livefist learns the F/A-18s will be flying with two dummy Harpoon missiles — an attempt to show up the Rafale's ability to only deploy one comparable Exocet anti-ship missile on its centreline hardpoint:
The operational demo in Goa next month marks a decade-and-a-half of the F/A-18's journey in the Indian military market. First pitched as a contender in the infamously aborted M-MRCA contest, the jet has remained in sight through the Indian military's shape-shifting requirements. In 2020, Boeing sharpened its offerings in the Indian market, focusing the F/A-18 at the Indian Navy's requirement and the new F-15 Eagle II at the Indian Air Force's requirement for 114 multirole fighter aircraft (MRFA), most of which are to be built in India. Livefist reported details on that strategy here:
The Eagle II program, seen as one Boeing's biggest recent successes on a legacy tactical fighter platform, got a huge boost last week when the U.S. Pacific Air Forces commander called for F-15 Eagle II jets for operations in the Indo-Pacific. For the Indian Air Force's MRFA contest, the Eagle II is in a veritable two-horse race — if at all — against the Rafale, a jet that currently populates two IAF squadrons after deliveries of 36 aircraft were completed recently.