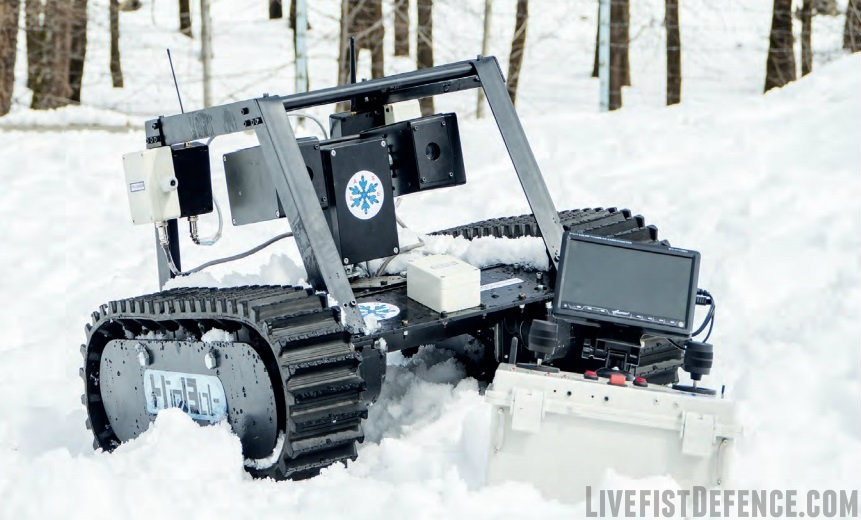 The Indian Army won't ever forget February 2016. It was that month when Sonam Post, one of its highest permanently manned positions on the forbidding Northern Glacier was struck by a terrifying slab avalanche. On the strength of a desperate radio message from beneath the avalanche debris, the Army had deployed nearly 150 personnel in a frantic hunt for survivors. It was six days into this search that a rescue team had found Lance Naik Hanamanthappa Koppad alive under nearly 30 feet of snow. Over a year — and a handful of similar avalanches — later,  the Indian Army is about to explore new territory in its fight to be more prepared and slice away the hours required to find survivors in inevitability of another snow disaster.
Enter, HimBot.
Livefist learns that the Indian Army will shortly begin familiarisation and user trials of a new Indian-built unmanned tracked vehicle, Himbot, developed by the DRDO's Snow & Avalanche Studies Establishment (SASE). The platform appears to be a spin-off of a series of impressive new unmanned systems fielded by the DRDO in recent years, including the in-service Daksh ROV. A HimBot prototype was field tested starting 2013 till late last year at the Solang Nullah research station in the lower Himalayas.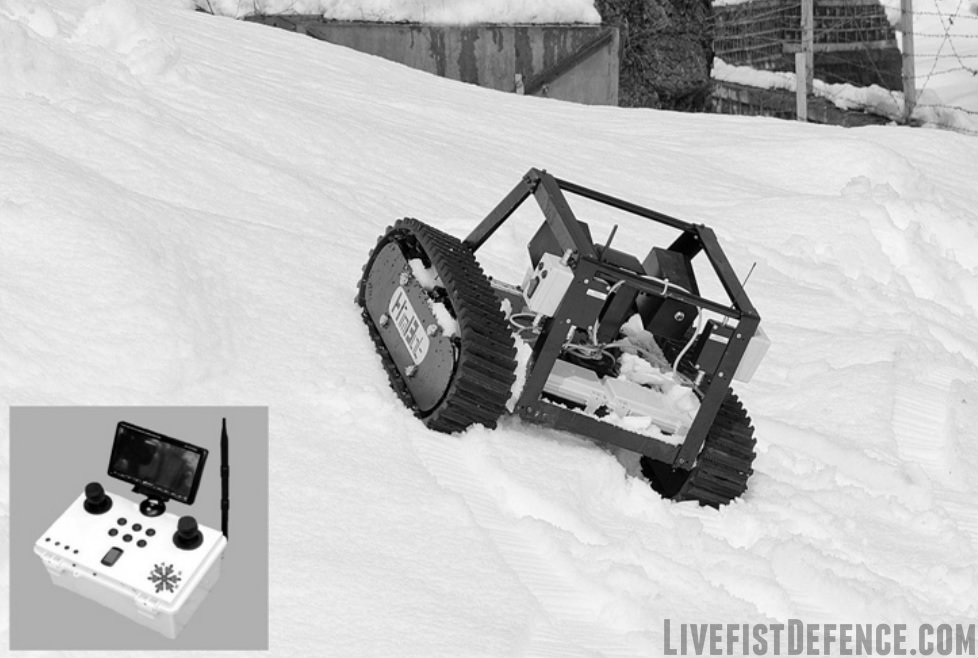 In official literature by the DRDO published recently, the HimBot's features have been described thus:
The vehicle with all the sensors, battery packs and camera weighs approximately 43 kg and measures 67 cm x 67 cm x 24 cm and is 24 cm high with its two tracks which are approximately 67 cm long and 12 cm wide. The chassis and the protective enclosure are made from high grade aluminium alloy. The tracks are made up of special grade rubber that can withstand sub-zero temperatures. The teeth of the tracks protrude out roughly 1.8 cm at 2.5 cm spacing. Each track is supported by three sprocket wheels made of high strength glass filled fibre material. Two motors directly drive the front sprocket wheels on each side of the vehicle.
Army sources tell Livefist that a prototype HimBot could be field tested in the Batalik sector of Jammu & Kashmir this year, though a precise location hasn't been confirmed yet. An officer at the DRDO laboratory developing the HimBot confirmed that discussions with the Army were on, and that there was a 'high level of interest'. The team is currently working to sort out crucial issues that emerged during development field tests, including line of sight niggles, endurance and the ability to negotiate even steeper snow slopes. A design refinement and ruggedisation process is also on. The team notes:
The unmanned tracked vehicle, HimBot, has the ability to support scientific research in snow bound areas by providing reliable operation during scientific surveys and expeditions. It can also be modified to suit military applications like reconnaissance, surveillance, unmanned combats and explosive disposal. This lightweight tracked vehicle, which has been designed to have large ground clearance and low & uniform ground pressure on its tracks, can be adapted to perform a variety of tasks in snow bound regions like GPR and GPS surveys, snow sample collection and deep snow profiling [with penetrometers]. The results obtained from field tests indicate the robustness and the capability of the vehicle to overcome over-snow mobility problems.
The HimBot is only the latest affirmation of the DRDO's serious focus on simple tactical unmanned systems for forward deployed forces, both in offensive and support roles. Research studies conducted through the last decade have born fruit in the form of a handful of sturdy, rudimentary mini vehicle designs (both tracked and wheeled) that have resulted in a series of custom-built low cost ground robots for the military, police and paramilitary forces.