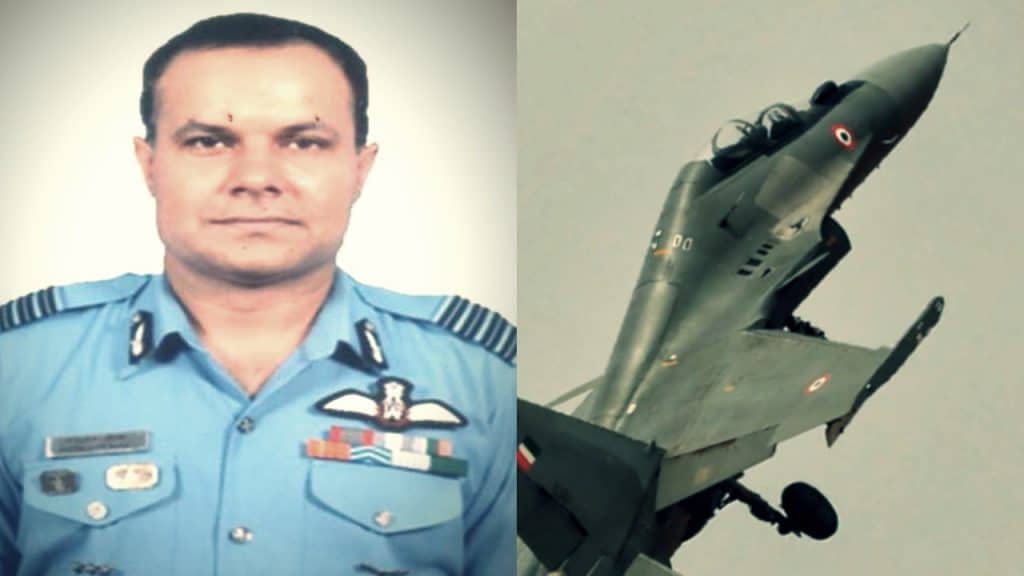 An incredible tale of fighter pilot grit adds to increasing lore of Su-30 mid-air emergencies encountered over the years by Su-30 MKI pilots in the Indian Air Force. The latest, decorated with a Shaurya Chakra, for the hair-raising incident, is Group Captain Perminder Antil. His gallantry award citation details the unsettling incident, and how he saved an out of control fighter in conditions that could have rendered him and his co-pilot/weapons systems officer unconscious.
Group Captain Perminder Antil (26686) Flying (Pilot) is the Commanding Officer of a Su-30 MKI Squadron since January 2020.
On 21 September 2020, during a sortie from the front cockpit of a Su-30 aircraft, he experienced unprecedented and vicious oscillations in the longitudinal and lateral planes with gravitational forces rapidly varying from +9G to -1.5G, coupled with the aircraft uncontrollably banking to the left and other control failure indications. Overcoming 'black-out' conditions encountered due to the extremely high 'G' conditions, he manually dampened the aircraft oscillations and also checked the safety of his weapon system operator. While controlling the aircraft, he turned away from populated area to ensure no loss of civilian life or property in case of a probable ejection. As he initiated a priority recovery, the aircraft once again encountered vicious oscillations, with the control of the aircraft requiring large amount of pressures on the control column by the pilot. The officer applied his superior systems knowledge and opted for some unconventional recovery actions. As a result of his judgement and skilful handling, the oscillations reduced and the aircraft was recovered safely. During these life-threatening circumstances, the pilot maintained his composure, displayed exemplary courage and maintained his presence of mind. His superior piloting skills ensured safety of a national asset worth hundreds of crores of Rupees and precluded possible damage to life and property on ground in case of an ejection.
For this act of exceptional gallantry, exemplary standards of professionalism and contribution to aerospace safety, Group Captain Perminder Antil has been conferred with the Shaurya Chakra.
Eight Su-30 MKI fighters have crashed since they began inductions two decades ago — the last in August 2019 in Assam. The Indian Air Force is looking to grow its sizeable fleet of Su-30s by at least a dozen more, alongside a long put-off 'Super Flanker' upgrade program.
Last year, months before the incident described above, the Indian Air Force cleared Su-30 MKI jets for combat deploying BrahMos supersonic cruise missiles.
The BrahMos-armed Su-30 squadron is currently based in Thanjavur, Tamil Nadu, though these jets have been flying sorties in the northern sectors as well. You can read about that in our piece below: