These are the first images of the Indian Air Force's first four CH-47F Chinook heavylift helicopters arriving at the Mundra port in Gujarat this morning. The delivery on a merchant vessel today is weeks ahead of schedule — the first Chinooks were to arrive by March this year. 11 more Chinooks will follow as part of a September 2015 deal for 15 Chinooks.
The video above was shared with Livefist by an  officer at Mundra port.
Livefist can confirm that helicopters will be assembled here before being flown in stops to the Chandigarh Air Force base where it will become part of the 126 Helicopter Flight ('The Featherweights'), a unit that operates the last of the IAF's Mi-26 helicopters. An induction ceremony will be held next month. A fresh flight will be raised for Chinooks deployed in the north-east, likely initially at Mohanbari and then finally at Dinjan where infrastructure is under construction.
In a statement, Boeing India said, 'The CH-47F (I) Chinook is an advanced multi-mission helicopter that will provide the Indian armed forces with unmatched strategic airlift capability across the full spectrum of combat and humanitarian missions. The Indian Air Force currently has 15 Chinook helicopters on order.'
Boeing India also released this photograph of the Indian Chinook — designated CH-47F (I) — likely taken during acceptance flights in the United States: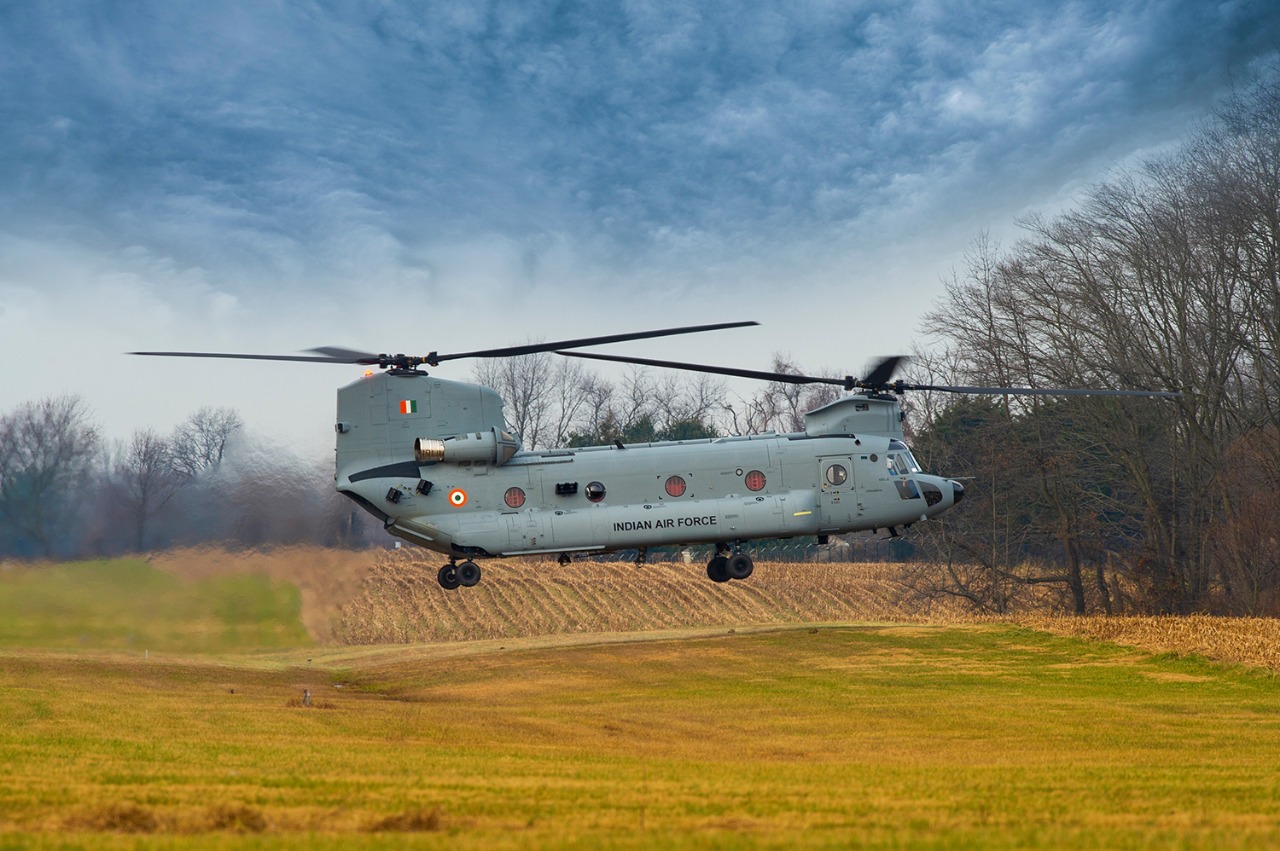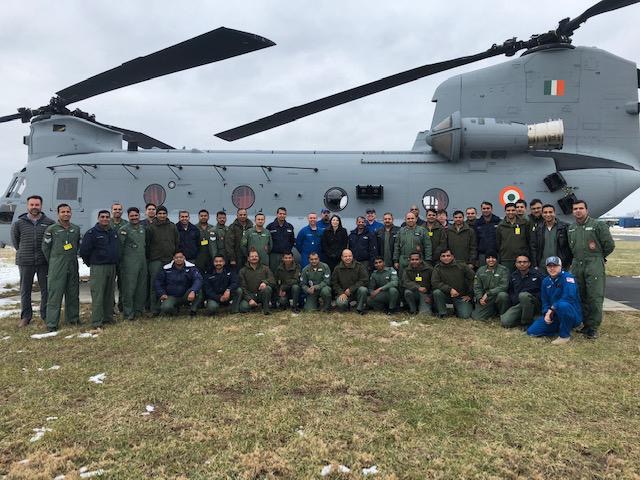 Here's Livefist's detailed recent report on preparations for the Chinook at Chandigarh. Similar deliveries of the AH-64E Apache are expected shortly. The first Chinook was transferred to the Indian Air Force in Philadelphia earlier this month:
First @Boeing_In CH-47F Chinook transferred to the Indian Air Force in Philadelphia yesterday. Pictures from the transfer ceremony. @IndianEmbassyUS pic.twitter.com/jJ59iQk4l3

— Livefist (@livefist) February 1, 2019
Indian Air Force crews have been training in Delaware for the Chinook.
IAF aircrews begin training on @Boeing_In Chinook helicopters at Delaware, USA. Four pilots & four flight engineers in initial conversion phase. pic.twitter.com/wqdEmcUhcR

— Livefist (@livefist) October 16, 2018