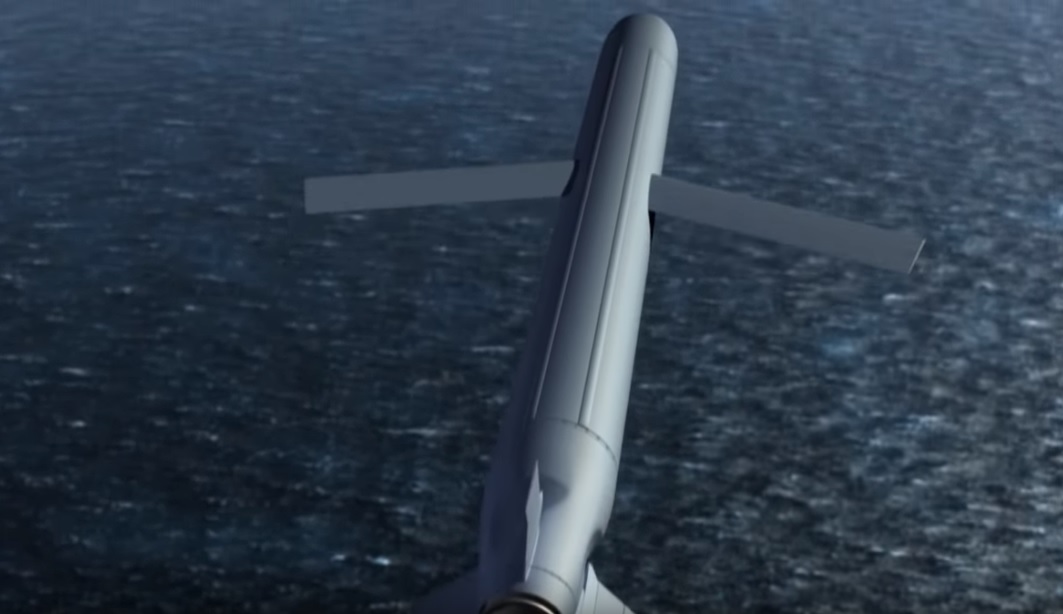 European missile house MBDA's long range Naval Cruise Missile (NCM) will be part of the weapons package tied to the improved Scorpene submarine that's vying for Project 75I, India's ambitious plan to build six new generation conventional attack submarines in country. The NCM, a ship/submarine version of the SCALP cruise missile that the Indian Air Force gets with its 36 Rafales, is receiving headline treatment at MBDA's presence in the DefExpo 2020 show that kicked off today in Lucknow, India.
The contest, which has shortlisted two Indian shipyards and five foreign submarine types, is widely being seen as a straight fight between the Naval Group-MDL Scorpene and Russia's United Shipbuilding Corp-L&T for the Amur 1650. Livefist visited production facilities for the latter last year for this detailed report on the Russian pitch.
The decision to field the NCM is unsurprising. Russia's Amur 1650 pitch comes with options for the Kalibr/Club series of land attack cruise missiles. It was therefore expected that in addition to the Scorpene's Exocet anti-ship missiles, the package needed a deep strike cruise missile capability, now fulfilled with the NCM.
In literature released ahead of Def Expo this year, MBDA said in a statement, 'This very long-range surface attack stand-off cruise missile is designed to attack deep into enemy territory. Given its range, it will provide navies and surface and sub-surface vessels with the ability to maintain a prolonged dissuasive force in theatre unlike an aircraft launched missile. Drawing on elements of the combat-proven SCALP/Storm Shadow and weighing some 1,400 kg with an overall length of around 6.50m and a diameter of 0.5m, NCM offers destructive power against key infrastructure targets. Maximum precision and minimum collateral damages are assured thanks to the weapon's guidance system which combines inertial guidance, terrain matching, and GPS with an imaging infrared seeker to achieve metric accuracies in the terminal phase. The missile has already been tested for both surface ship and submarine launch (vertically launched for the former and via the torpedo tubes for the latter with the submarine version housed in a special sea to air transition container). Surface ship operational capability was declared in May 2015 after a series of test firings had been successfully completed.'
The NCM is operational on the French Navy's FREMM mutipurpose frigates, and will be on its current and future Barracuda-class nuclear submarines. The NCM has also seen combat, with French frigate Aquitane launching an undisclosed number of the weapon system during the 2018 land-attack bombings in Syria alongside air-launched SCALP missiles.
The SCALP air-launched cruise missile, of which the NCM is a derivative, will be in service with the Indian Air Force soon — the first IAF Rafale jets arrive in India in May, with deliveries of the first SCALPS expected to take place any time now.
Separately, it is widely expected that the P75I's specifications, once further defined, will also formally demand the capability to deploy BrahMos supersonic cruise missiles. Livefist can confirm that BrahMos Corp. has completed discussions previously with all 5 shortlisted submarine vendors on integration of the BrahMos. The submarines shortlisted in P75I are the French Naval Group Scorpene (the baseline submarine built currently in India at Mazagon Docks0, the Russian Rubin Design Bureau Amur 1650, German Thyssenkrupp Type 214, Spanish Navantia S80 and an offering from South Korea's DSME.
Also read: MBDA Dials Lockheed On 2 Anti-Ship Missiles For Indian Navy's Incoming Helos
And: RAFALE IN ANGER: 10 Dispatches From A War Cockpit