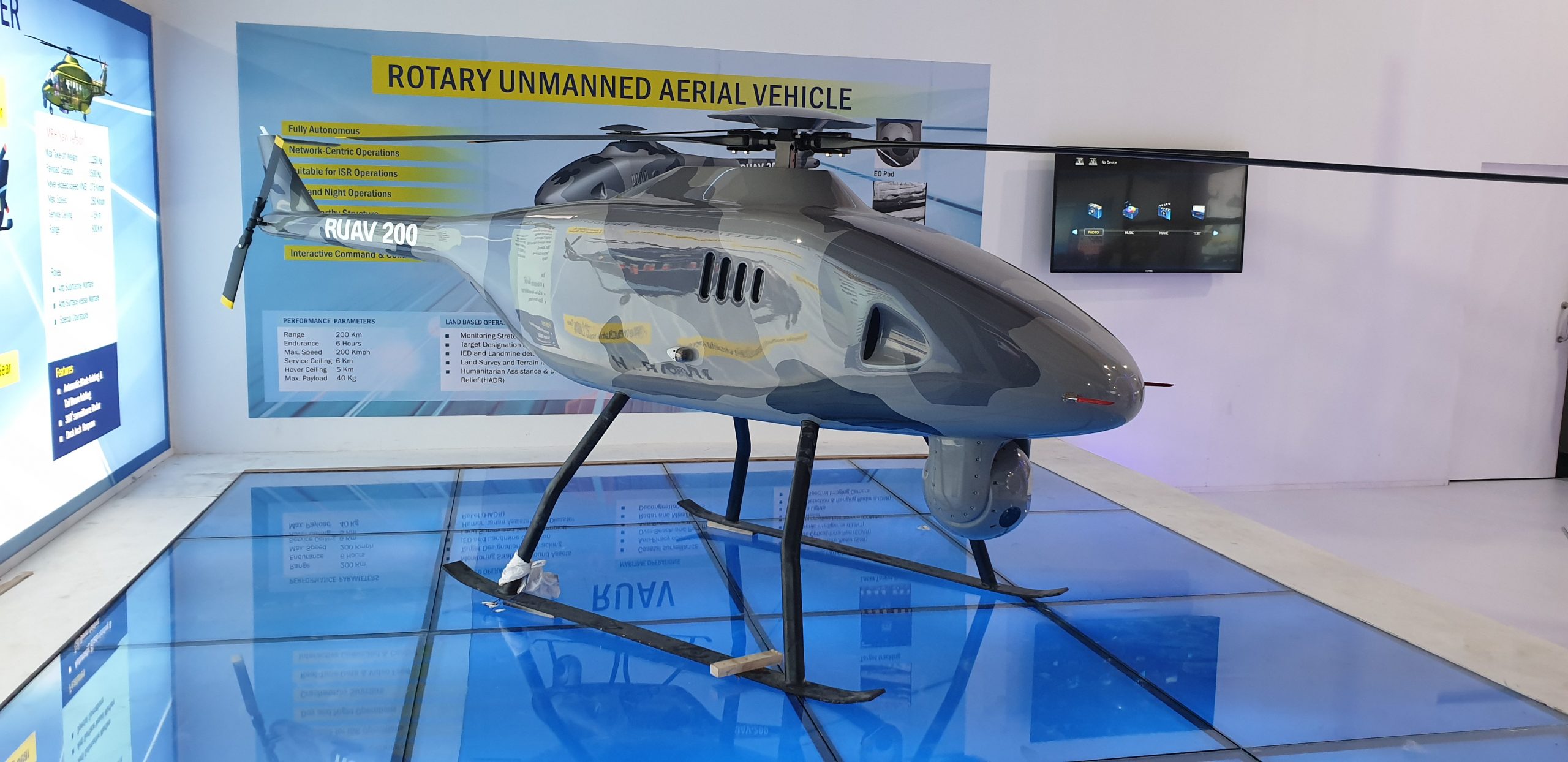 India's state-owned Hindustan Aeronautics Ltd (HAL) has signaled its most aggressive business push towards unmanned air systems with a quick slew of partnerships forged on Day 1 of the Def Expo 2020 show in Lucknow, India. In a matter of hours today, HAL announced strategic arrangements with private sector firm Dynamatic Technologies to build and market Israeli conglomerate IAI's drone family, including presumably advanced/armed versions of the in-service Heron UAS, a second partnership with Indian private firm New Space Research and Technologies to jointly develop and manufacture products and systems in the area of unmanned systems, swarm technology, and a third partnership with Israel's Elbit Systems ISTAR Division to look at jointly developing an unmanned helicopter system for the Indian Navy.
To be sure, the memoranda of agreement signed by HAL today will be meaningful once they evolve into actual incorporated arrangements, but they bring into focus an imperative business direction that HAL has wisened up to. With orders to HAL for the manufacture of fighter aircraft already drying up, the company has evidently decided to put corporate heft into creating a full-fledged business division (it exists, but hasn't done much so far) focused on quickly developing unmanned air systems to meet requirements across the capability spectrum from India's armed, paramilitary and police services. For HAL, the move doesn't just make business sense — it could also be a matter of survival in the decades ahead. For years the sole military airframer in the country, HAL has begun to feel the heat, with the Indian MoD deciding to create combat aircraft manufacturing capacity in the private sector for the first time.
HAL's tie-up today with Elbit, for instance, is particularly significant (it actually signed two, the second for head-up displays). The Indian Navy's need for a deck-based unmanned rotorcraft system like the Northrop Grumman MQ-8 Fire Scout has remained unfulfilled for years. In 2017, after a years-long joint effort with IAI to create the NRUAV, an unmanned rotorcraft based on the HAL-built Alouette III/Chetak helicopter platform, failed to produce a usable product, HAL signaled it would be rebooting the effort with a new partner. It's MoU with Elbit today is a culmination of that effort. It is unclear if the proposed project will involve the Chetak or a different helicopter platform like, perhaps HAL's own Light Utility Helicopter (LUH).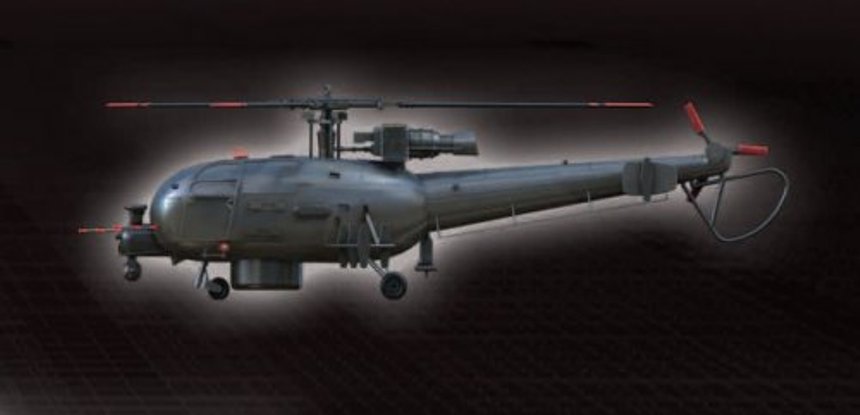 In a statement announcing the partnership with Elbit, HAL said, "The proposed VTOL UAVs have a tremendous potential in carrying out maritime military missions with higher efficiency compared to a manned helicopter. Deploying a VTOL UAV will bring down the huge costs associated with inducting operating and maintaining manned helicopters on the deck. It will also benefit the Indian Armed Forces in deploying a VTOL UAV for a routine surveillance mission or operating in unsafe areas both during day and night, which otherwise would have to be carried out by manned helicopters. It may also open up new business avenues for HAL culminating in both domestic and export orders."
HAL's tie-up with Dynamatic Technologies to look at building Israel Aerospace Industries (IAI) family of drones in India is equally significant. Apart from the depot-level maintenance that HAL provides to the Heron and Searcher Mk.II drones operated by the Indian armed forces, HAL has dabbled with license manufacturing tactical mini-UAS systems like the Elbit Skylark in India with limited or no real success. Today's agreement with Dynamatic Tech, already a well-regarded global single source supplier to top military airframers across the world, signals significantly expanded scope and ambition — way beyond the small drones HAL was looking to hawk earlier.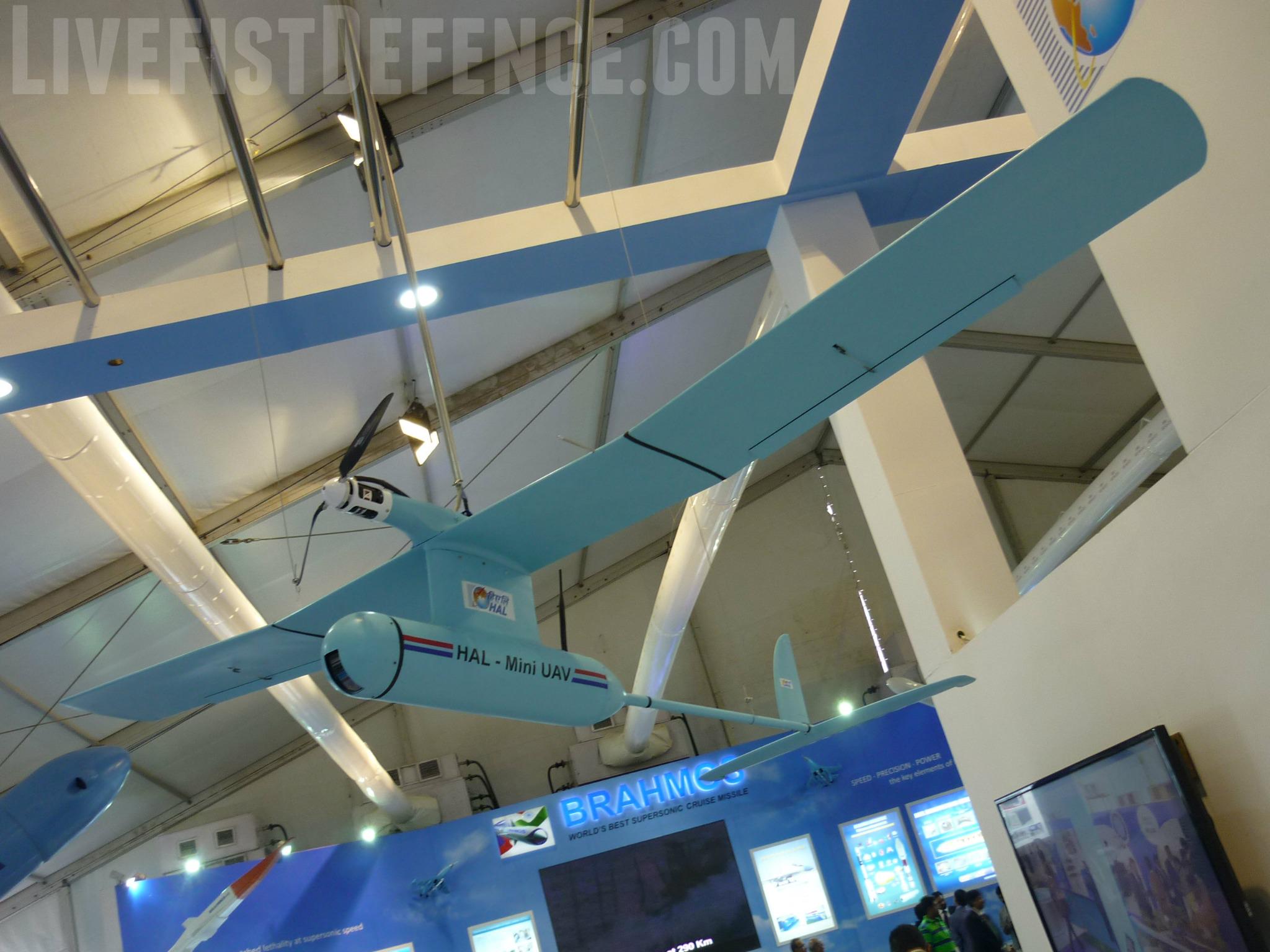 HAL's interest in building and marketing IAI's larger drones in India will be the second such partnership in the country. Indian private conglomerate, the Adani Group, has been building up its own partnership with Israel's Elbit Systems to build and market the Hermes family of high performance drones for the Indian armed forces and export. In 2018, Adani announced the inauguration of India's first private UAV manufacturing facility in Hyderabad, Telangana where it hopes to build the Hermes 900, and has already begun making aero-structures for both the Hermes 900 & 450.
HAL's first prominent steps towards an unmanned future were visible at the Aero India show in Bengaluru last year. Not only did the company unveil a 200-kg unmanned helicopter concept, the RUAV (the title picture to this post), but also a far more ambitious and meaningful endeavour, the Unmanned Wingman UCAV, in partnership with a private sector start-up firm. It's new partnership today with New Space Research and Technologies signals a spread into this area in a substantive way.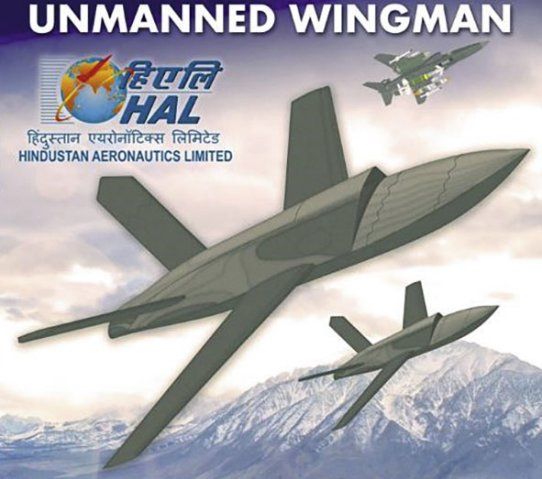 In 2018, HAL entered into a three-way agreement with Boeing Defense and the Mahindra Group to support the F/A-18 Super Hornet pitch in an upcoming Indian constest to build 114 jets in India. Alongside ongoing manufacture of the LCA Tejas and a likely additional handful of Su-30 MKI assemblies, HAL's manned aircraft future is more than just uncertain. With India's requirement for unmanned air systems only likely to expand and become more well-defined, HAL's pronounced steps in the domain provide perhaps the most significant proactive step by a legacy firm.
The Indian private sector has already taken several steps in the UAS space, and the Def Expo show has already seen significant updates. After the Tata Group and Mahindra Group, the Kalyani Group yesterday announced that it would be investing in the UAS field 'aimed towards self-reliance in the field'.