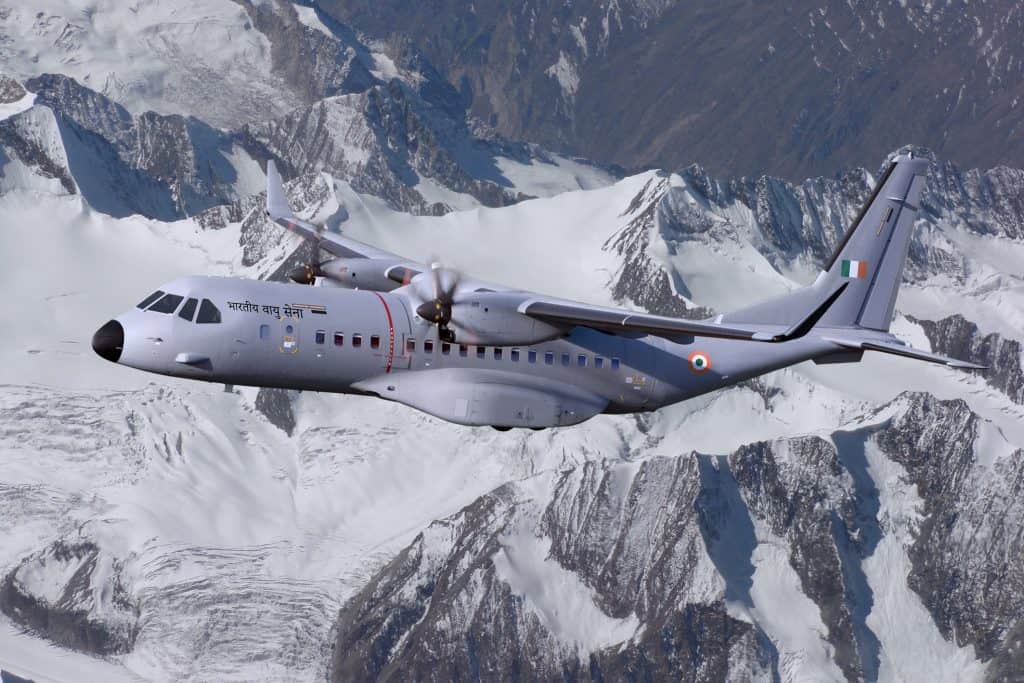 Airbus will be breathing several sighs of relief today, and, after decades, has reason for a proper celebration. Jinxed for years with winning Indian military hardware contests, only to see them aborted at the last moment, the company today was finally awarded its first major military contract in India. Airbus, Tata and the Indian government formally signed a $2.5 billion deal for 56 C-295 transport aircraft, 40 of which will be built in India by an Airbus-Tata partnership.
While the Indian government provided final clearance to the deal on September 8, past experience had kept Airbus officials well away from any celebrations until the deal was done and dusted. Today, they get to exhale — and exhale big. In many ways for Airbus, the wait would have been worth it. Not just is this a military contract, it's a big one on value terms, is a milestone in terms of debut participation in such a project by India's private sector — and probably most crucially, is the first major Make in India project. Airbus has seen deal after deal slip out of its hands for two decades in India, but today's contract nearly makes it all worth it for the company in terms of what it has achieved for the company in terms of India's transformed view of defence deals.
The first 16 aircraft will be delivered over the next four years, with the remaining to be delivered in batches thereafter till 2030. According to Airbus, all the IAF C295s will be handed over in transport configuration and equipped with an indigenous Electronic Warfare Suite.
"The clearance of the joint project between Airbus Defence and Tata advanced systems to build the C-295 is a great step forward in the opening up of aviation and avionics projects in India," said Tata Group chairman Ratan Tata.
"This contract will support the further development of India's aerospace ecosystem, bringing investment and 15,000 skilled direct jobs and 10,000 indirect positions over the coming 10 years," said Michael Schoellhorn, CEO of Airbus Defence and Space. "The C295 has proven again as the segment leader, and with the addition of India as a new operator, the type will enlarge its footprint even more, not only on the operational aspects but on its own industrial and technological development".
With a proven capability of operating from short or unprepared airstrips, the C295 is used for tactical transport of up to 71 troops or 50 paratroopers, and for logistic operations to locations that are not accessible to current heavier aircraft. It can airdrop paratroops and loads, and also be used for casualty or medical evacuation (medevac), as demonstrated during the COVID-19 crisis, using either basic litters or mobile intensive care units (ICU) with life support equipment. The aircraft can perform special missions as well as disaster response and maritime patrol duties.
The IAF becomes the 35th C295 operator worldwide, with the program reaching 278 aircraft, 200 of which are already in operation and have booked more than half a million flight-hours. With investments in a construction facility in India, the C295 is almost certain to replace the IAF's An-32 transports in a progressive manner.
Certainly energised by the win, Airbus Defence will likely be galvanised for other contests/prospective contests it is currently participating in, including the Indian Navy's naval utility helicopter (NUH) in which it has pitched the H135M and AS565 Panther, and multirole helicopter (NMRH) program, in which it has pitched the H225M Caracal. Other opportunities include the twice aborted IAF tanker contest, in which Airbus has fielded the A330 MRTT.